Kiwibank chief says the OCR is low enough and the Reserve Bank doesn't need to cut at the moment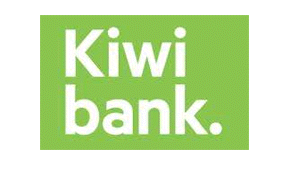 By Gareth Vaughan
Kiwibank CEO Paul Brock says interest rates are already low and the Reserve Bank doesn't need to cut the Official Cash Rate (OCR) "right now."
Brock was responding to a question in a media briefing on Kiwibank's half-year financial results about whether New Zealand needed lower interest rates.
"I think we've got low interest rates," Brock said. "My view would be not right now, but that's in the wisdom of the Reserve Bank as to all the stats they're seeing."
The OCR is currently at a record low of 2.50%. The next OCR review is on March 10 and some economists believe the Reserve Bank should cut the OCR further due to almost non existent inflation.
Brock estimated offshore wholesale bank funding costs were up about a third year-on-year, but said Kiwibank wasn't significantly affected by this given it's predominantly funded through domestic retail deposits. The bank said it's using deposits to fund about 80% of its home loans.
Kiwibank's December quarter cost of funds was 3.5%. And Kiwibank's Core Funding Ratio at December 31 was 86.1% versus the Reserve Bank mandated minimum of 75%. The industry wide figure at December 31 was 85.8%.
Brock also suggested the Reserve Bank shouldn't cut the OCR to offset rising funding costs for Kiwibank's four Australian owned rivals.
"I would've thought that given the profitability of the other big banks, it shouldn't be an issue for the Reserve Bank. It's really a supply and demand equation about how much they want to grow in the New Zealand economy versus how much they want to grow in the Australian economy," said Brock.
He added, however, that competition among banks for deposits had been strong over the past six months with "a lot of fight." Kiwibank's deposit rates are "very competitive," Brock added. Bank deposits weren't leaving en masse to other forms of investment, which was sometimes seen in a low interest rate environment.
"I guess that goes a little bit to the confidence of investors given where the economy's at."
See all carded bank deposit rates here. And here's our recent story comparing deposit rates across the banks.
Meanwhile, Brock reiterated that Kiwibank has no plans to enter the rural banking market.
"At this stage it's not appropriate for Kiwibank to be entering the rural market. It's not to say a New Zealand bank over time at some point might go in. But if we look at the cycle they're in, the stage we're at as a bank, we've got enough on our plate. We're not rushing into the rural market at this point," said Brock.
Half-year profit flat at last year's record high
Kiwibank's net profit after tax for the six months to December 31, 2015 was $71 million, unchanged from the equivalent period of the previous year equally its record high for interim profit. 
Net interest income rose $10 million, or 6%, to $189 million. However, total operating revenue was up just $5 million, or 2%, to $245 million as net fee and other income fell. The bank's operating expenses climbed $13 million, or 10%, to $146 million. Kiwibank's impairment allowance dropped $3 million to $6 million.
Expenses rose as Kiwibank pushes on with a multi-year upgrade of its core banking system, which Brock has said will cost "more than" $100 million. The bank's currently working through phase 2 of the project, which includes migrating savings and transaction accounts to the new SAP system. Brock says phase 3 is still to follow, which will include moving across lending systems and customer records.
Phase 1 was completed last August, bringing across inwards and outwards payments to the new system.
Asked whether the project was on budget, Brock said it was "broadly in line."
"I think at the end of the day it's a multi-year programme, they're pretty complex, they always seem to take longer and be more complex than what you expected. So how you establish budgets around these things is an ongoing process, but we're broadly in line with what we've expected for the first phase. The second phase is costing a little bit more and we're in that at the moment. It's a very complex phase," said Brock.
He said he wasn't sure how long phase 3 would take.
"(But) I'd expect as we get towards the end of 2017 we should be getting close to finishing. But I don't have an exact date on that at this point."
Lending & deposits growth 5%
Across its half-year Kiwibank grew gross lending - home loans, business banking and credit cards - by 5% to $16.35 billion. Customer deposits were also up 5% to $14.43 billion.
Meanwhile Brock said Kiwi Group Holdings, the NZ Post subsidiary that includes Kiwibank, Kiwi Insurance and Kiwi Wealth, is on track to top last year's annual profit of $127 million after tax. He acknowledged, however, that the second half-year was likely to be tougher than the first-half, although the economy had been "surprisingly resilient."
"We are seeing the economy slowing a little in the second half. One of the things we will see with interest rates being a bit lower, that might make the second half a little more challenging. However, we've got good growth from the first half on track so the NIM (net interest margin), provided it holds, we should be okay for the full-year compared to last year," said Brock.
The bank's net interest margin fell six basis points to 2.10% in the December half from 2.16% in the equivalent half of the previous year. It was also down two basis points from Kiwibank's June 2015 year figure of 2.12%. The bank's cost-to-income ratio rose to 59.6% from 55.7%.
Kiwibank paid $24 million in dividends to NZ Post during its half-year, equivalent to 34% of net profit after tax. Kiwibank has no specific dividend policy, but Brock said there was a "strong dividend track going forward."
Kiwibank profitability measures
Here's Kiwibank's media briefing material.