Economists in opposing camps about whether the Reserve Bank should again be forcing down interest rates; ANZ's Cameron Bagrie sees OCR cuts as 'recipe for an accident'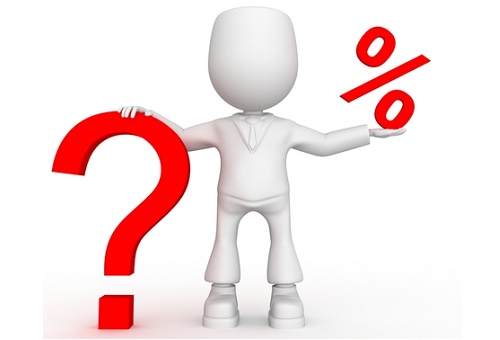 By David Hargreaves
Widely divergent views are emerging among bank economists as to whether the Reserve Bank should be reducing the Official Cash Rate from the current 2.5% in the face of weak inflation, with ANZ chief economist Cameron Bagrie saying that OCR cuts now could be a "recipe for an accident".
After the release yesterday of the latest Reserve Bank Survey of Expectations, showing a sharp drop in the expected level of inflation two years out to just 1.63% from 1.85% previously, economists such as those from ASB and Westpac (both picking that the RBNZ will have to drop the OCR to 2%) were quick to react.
ASB senior economist Jane Turner said the RBNZ would be "very uncomfortable" with the fall in the inflation expectations. 
"We continue to expect the RBNZ will cut the OCR again in June and August, with risks now slightly skewed to an earlier move."
RBNZ Governor Graeme Wheeler recently launched a strong defence of the current RBNZ approach to meeting its inflation targets and criticised those who argued he should cut the Official Cash Rate more aggressively to ensure headline inflation rises back into the bank's 1-3% target range.
But nevertheless, developments since then have seen further voices raised in favour of cuts and Westpac has suggested the next OCR review on March 10 is very much "live" in terms of the possibility of a rate cut.
And today, HSBC's chief economist, Australia and New Zealand Paul Bloxham, and economist, Australia and New Zealand Daniel Smith said while they agreed that much of the very low current inflation rate (2015 fourth-quarter CPI inflation was 0.1% year-on-year) was due to temporary factors, such as oil and food prices, domestic price pressures were, "in our view", still too weak for CPI inflation to hit 2% on a sustained basis.
"We see an increasing risk that low inflation becomes embedded in expectations," they said.
"Although the RBNZ has exhibited reluctance to consider further policy rate cuts, we see further cuts as likely to be needed to get CPI inflation back to target and get surveyed inflation expectations back to 'near 2%'."
But against such views, BNZ head of research Stephen Toplis, recently said that in the current environment targeting inflation was "probably a waste of time".
And now today, ANZ chief economist Cameron Bagrie has weighed in strongly for the anti-cutting brigade.
 "While we are respectful of the general trend in some inflation expectation measures, we are coy about reading too much into recent shifts, particularly given the broader picture," he said.
Central banks were "whistling Dixie" trying to hit their inflation targets in the current global environment, he said.
There was "no doubt" the RBNZ was going to have continued problems hitting its inflation target "as will all central banks", Bagrie said.
However: "Cutting the OCR in the face of greater leveraging behaviour (credit growth in excess of GDP – we have that), solid consumption growth (booming in H2 2015), and double digit house price growth is the recipe for an accident," he said.
"We are seeing structural metrics such as household saving deteriorate and debt to income ratios rise, at a time valuations are stretched. That's a potential Groundhog Day scenario of repeating nightmares. There are numerous central banks around the globe heading down this horror path, forsaking the long game for the short one. The RBNZ is thankfully not one of them (or is at least showing resistance to)."
Bagrie said New Zealand had to forget about "a rigid fixation with fighting inflation" (which had generally not been the case here anyway). The central bank reaction needed to be far more medium-term focused.
"Thankfully we to have a central bank in the same mind-set. It was only two weeks ago the Governor played down a mechanistic approach to fighting inflation, preferring flexibility. That is entirely appropriate.
"We don't expect too much concern within the RBNZ over the recent dip in 1 and 2 year inflation expectations."