Has the Government's Welcome Home Loan scheme under-performed because of banks' relaxed credit policies?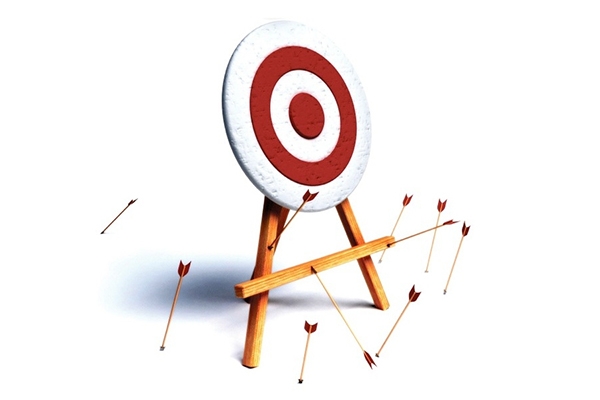 By Gareth Vaughan
Housing New Zealand's Welcome Home Loan scheme has not grown as the Government wanted it to.
We've had senior government ministers eagerly promote it, and a bank CEO extolling its virtues to participating lenders by pointing out; "It really carries no risk on our balance sheet because it's all government guaranteed."
The ministers were John Key and Nick Smith, and the CEO quoted above is SBS Bank's Shaun Drylie.
Housing NZ says, as of May 31 this year, it was "at risk" for 6,650 loans through Welcome Home Loan, with an original value of $1.469 billion. That's 150 less loans than the 6,800 - with an original loan value of $1.335 billion - at June 30, 2013. The drop, Housing NZ says, is because more loans have been repaid than taken on.
June 2013 is just before the Reserve Bank restrictions on banks' high loan to value ratio (LVR) residential mortgage lending were unveiled. Welcome Home Loans are excluded fom the Reserve Bank's LVR restrictions.
The Welcome Home Loan scheme launched in July 2003 as a two year pilot project with Kiwibank, known as "In Reach." In July 2005, the scheme was opened to other lenders, and branded "Welcome Home Loan." Eight lenders are actively using the Housing New Zealand scheme today. These are SBS, Kiwibank, Westpac, The Co-operative Bank, TSB Bank, NZCU Baywide, the Nelson Building Society, and the New Zealand Employees' Credit Union. 
As Housing NZ puts it; "Welcome Home Loan is offered by lenders, supported by Housing New Zealand, and, designed for first-home buyers who can afford to make regular repayments on a home loan, but have trouble saving for a large deposit. With Welcome Home Loan you only need a 10% deposit, not a 20% deposit as required by most lenders. Housing New Zealand does not issue the loan. This is done through normal lenders such as selected banks and credit unions. Housing New Zealand underwrites the loan for the lender [through lenders' mortgage insurance]. Individual applicants are required to meet the lender's specific lending criteria. Income and house price caps apply."
'Trebling the number of loans'
Prior to the launch of the LVR restrictions, the Welcome Home Loan scheme had been going backwards. During the June 2013 year, Housing NZ settled 845 new loans, down from 1,358 the previous year.
The Reserve Bank announced on August 20, 2013 that high LVR restrictions would kick-in from October 1 that year, limiting lending to borrowers with deposits of less than 20%. Following that move the Welcome Home Loan scheme appeared, unsurprisingly, to gain in popularity given low equity loans made through the scheme are excluded from the Reserve Bank's restrictions.
Announcing Co-operative Bank's signing up to the scheme in April 2014, Building and Housing Minister Nick Smith said; "I am encouraging other banks to also join the scheme. I want as many New Zealanders as possible to have access to this Government assistance to buy their first home." At that stage ASB said its membership to the Welcome Home Loan Scheme was "currently under consideration." However three years on ASB hasn't joined, with a spokeswoman saying no decisions have been made to apply for entry. A Housing NZ spokesman said no applications from lenders wanting to join the scheme are currently under consideration.
Smith's comments came after Prime Minister John Key announced on August 11, 2013, a week before the Reserve Bank publicly unveiled its LVR move; "We will also expand the [Welcome Home Loan] scheme to treble the number of loans from about 850 loans a year to 2,500 a year."
Both in August 2013 and again in July last year as the Reserve Bank changed the LVR restrictions, Smith announced increases in house price caps for the scheme. In a rising property market, they have gone from $350,000 in Auckland, for example, to $600,000 for an existing house and $650,000 for a new one.
As it sought to "screw the scrum in favour of first home buyers," the Government also aligned the scheme's income caps with those of the KiwiSaver HomeStart scheme at $85,000 for a single person and $130,000 for a couple.
In November 2015 Smith said; "The 287 Welcome Home Loans issued for this latest quarter is also a record and shows how this programme, combined with HomeStart, is assisting families into home ownership."
'A relaxation of lenders' credit policies'
But that hasn't continued, with the 2,500 a year target looking a pipe dream. So what's going on?
Housing NZ's latest annual report, for the year to June 2016, says; "Uptake for Welcome Home Loans was lower than expected due to a relaxation of lenders' credit policies, allowing the provision of standard bank loans, rather than a Welcome Home Loan. This meant banks in the scheme did not have to draw on this product as much as in the past. Monthly demand for the Welcome Home Loan was steady over the year, but was around 10% lower than the previous year." 
Interestingly in its Financial Stability Report last month the Reserve Bank said; "Some banks have tightened lending standards over the past six months [See chart below]. In particular, banks are being more selective about their lending for residential property developments as capacity constraints in the construction industry and rising costs have contributed to increased credit risk in the sector."
The Welcome Home Loan insurance premium is 2.2% of the loan value, of which 1% is paid by the borrower and 1.2% by the Government. The Mortgage Insurance Scheme is assessed, by an actuary, three times a year to ensure the mortgage insurance liability is sufficient to cover any future claims, Housing NZ says. As of June 30 last year the total estimated liability was $29 million. At that point 40% of the original value of settled loans was with Kiwibank.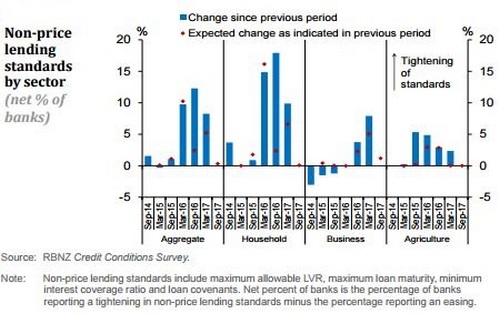 *This article was first published in our email for paying subscribers early on Tuesday morning. See here for more details and how to subscribe.