National, Labour and the Greens want to reduce government debt. But is it the right time for political parties to be campaigning on tightening the government's purse strings?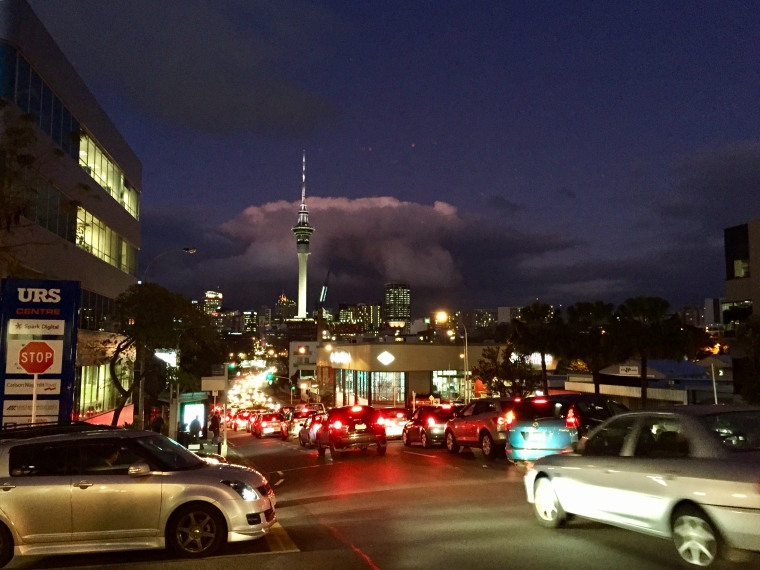 Being in the red isn't ideal, so the government should try to reduce its debt as a proportion of economic output.
This is the line the major parties are pushing ahead of Saturday's election.
National is proposing to reduce net Crown debt as a percentage of GDP from the 24.6% it's at now to 20% by 2020. From there it aims to reduce debt to 10-15% of GDP by 2025.
Labour and the Greens have a similar target of reducing debt to GDP to 20%, but are giving themselves until 2022 to achieve this.
The Maori Party won't put a figure on it, but supports a "gradual reduction" of debt to GDP over the next five years.
But as Infrastructure New Zealand CEO Stephen Selwood suggests, should the government see "borrowing as an investment in the future, not an increase in debt"?
There is general consensus New Zealand is in desperate need of improved infrastructure. Various groups also argue there's a lack of investment in affordable housing, healthcare, education, research and development, etc.
Interest rates around the world are low (even though they're slowly rising) so borrowing is relatively cheap. New Zealand's debt to GDP ratio is also really conservative by international comparison.
So is this really the right time for the major political parties to be campaigning on tightening the government's purse strings?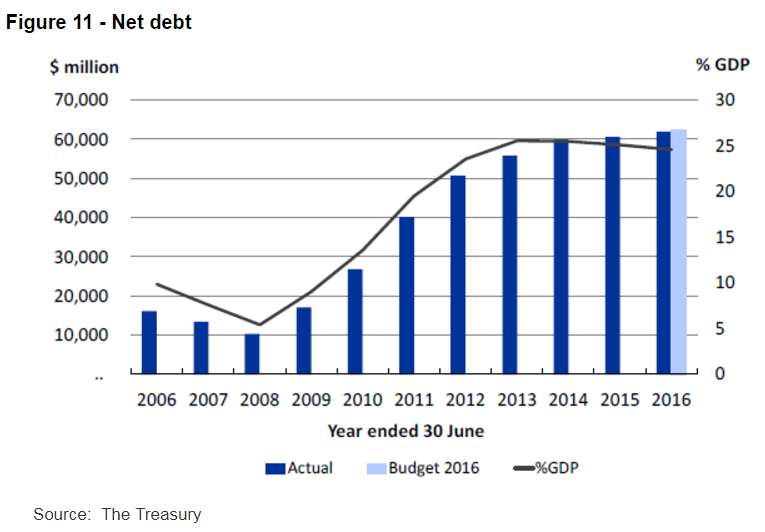 Not all the parties on board
Neither New Zealand First, ACT nor The Opportunities Party (TOP) support specific debt reduction targets, with ACT saying the other parties have simply set targets to make themselves look responsible.
New Zealand First says: "The question is not debt to GDP, it is the nature of the debt. And if the debt is purely for consumption, which is what National has done, then expanding on that consumptive debt would be a silly idea.
"However, if the debt was to expand production, exports and wealth in this country, then such a decision will be soundly based."
Similarly, ACT supports the "prudent use of debt to fund long-term assets like infrastructure, or productivity-enhancing investments like education", but says the government should only take on more debt once "wasteful" spending has been cut.  
As for The Opportunities Party (TOP), it says we should "judge spending on return on investment, not on debt targets". In any case, it believes government debt wouldn't be an issue if superannuation was means tested.
TOP and ACT say the real problem is household debt.
What do the economic experts think?
Asked about the extent to which they believe the next government should be focussed on bringing down Crown debt to GDP, economists and economic commentators are divided.
ANZ chief economist Cameron Bagrie says it's complicated, NZ Initiative executive director Oliver Hartwich, and Business NZ CEO Kirk Hope are more firmly in the "reduce Crown debt" camp, while independent economist Shamubeel Eaqub and BERL chief economist Ganesh Nana are in the "debt reduction shouldn't be a priority" camp.
A 'fool's paradise' to believe lower Crown debt will benefit NZ
Eaqub says: "I am not worried about our [Crown] debt position. We should be focussing on the quality of investments made with any new borrowing. ​
"We should be using cheap and long-term funding to invest in capital. We are significantly under-capitalised relative to the OECD."
Chart from Trading Economics.
Eaqub believes National, Labour and the Green Party's debt reduction targets are "silly" and suggest neither party believes we can make investments that will increase New Zealand's ability to repay debt and be better off.
Nana sees increasing debt to fund necessary infrastructure as a "no brainer", as this will benefit the future generations and be paid for over the long-term.
He agrees Crown debt as a percentage of GDP is low by world, as well as historic New Zealand, standards.
"New Zealand's debt problem is not one of Crown debt, but of private debt (in particular household debt) arising from lending/borrowing on the back of unsustainable house prices," he says.
"Priorities need to be focussed on broader economic performance - not narrow fiscal indicators. Priorities such as skills, training, education, research and development, and infrastructure to address productivity - coupled with social supports (health and wellbeing) to build community capacity and resilience in the face of challenges that confront us (climate change, robotics, ageing population, regional depopulation etc).
"It is indeed a fool's paradise if we believe that lower Crown debt on the back of deferred maintenance and a consequent infrastructure deficit will somehow benefit the New Zealand economy (let alone New Zealand)."
'It is prudent to fix the roof while the sun is shining'
Hartwich on the other hand says: "Paying down debt as a percentage of GDP makes good sense because New Zealand needs to be prepared for the next natural disaster and the next global economic downturn.
"In some ways, there is no urgency to pay down crown debt because it is quite low by international standards.
"However, when the economy grows by around 3% a year, you would expect to run budget surpluses. If 3% growth is not enough to run a surplus, you can imagine how deficits would spiral out of control if there was an economic downturn.
"So it is prudent to fix the roof while the sun is shining."
Bagrie and Hope agree.
Bagrie says: "The government has a big balance sheet (around $300 billion of assets), and leaning on that balance sheet during the tough times (i.e. spending and borrowing more) is an important economic lever than can be pulled when shocks hit the economy.
"But to be able to lean on that balance sheet, the balance sheet has to be in good order and this means strengthening the balance sheet during the good times by having debt to GDP on a falling path and running operating surpluses.
"When you have the accounts in the black, you have options. These can take the form of cutting taxes, raising spending on government services, investing through critical infrastructure or paying down debt…
"So yes, paying down debt (as a share of GDP) should be a strong priority to build up a war-chest or buffer, but it's not the be all and end all in terms of a magical target or number…
"If I saw the current account widening and net external debt rising I'd be attaching a very strong priority to paying down government debt and running bigger operating surpluses. You don't want to see the current account deficit widening and the government debt rising at the same time."
High household debt the spanner in the works
Hope reiterates that "governments should have a firm focus on reducing crown debt" and says both National and Labour have "reasonably sound" fiscal strategies.
He goes on to say: "Lower debt levels mean New Zealand can be viewed as a good investment risk, allowing the Government to borrow on international markets without the risk premiums that apply to countries with very high debt levels."
Bagrie is on the same page, adding: "New Zealand has a high net external (private sector) debt burden so we need to be better than most on the fiscal front to maintain our credit rating. Rising government debt as a percentage of GDP, and rising net external debt would be a bad combination."
A place for Crown debt
"We also need to recognise that borrowing to fund critical investment can be both timely (it can boost growth in the near-term), effective (interest rates are low and quality investment can give both a social and economic payoff over the long-haul) and is inter-generationally fair," Bagrie says.
The crucial thing is what the additional borrowing is used for, and whether it delivers value - keeping in mind the fact borrowing comes at a cost.
Bagrie says: "A lot of investment such as roading should be debt funded. I'm not enthusiastic about the idea of borrowing to punt equities."
Yet Hartwich believes the private sector could step in on the infrastructure funding front, "for example by using targeted rates for residential infrastructure".
Hope maintains: "The decision to borrow and invest should be made only if there are sound public benefits in doing so. Low interest rates alone should not be the deciding factor. Low interest rates to build questionable infrastructure assets makes no more sense than households borrowing at low rates to purchase questionable personal assets.
"The biggest risk for crown debt - as for household debt - is that interest rates can be expected to rise at some stage, and the taxpayer will be left with the bill."