Kiwi Global Trust, trustee for the bank accounts of Hurricanes sponsor Fullerton Markets, 'refers matter to the Police' as problems compound for unlicensed Wellington-based forex trader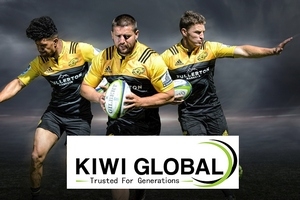 By Gareth Vaughan
Already the recipient of a formal anti-money laundering warning from the Financial Markets Authority (FMA), the problems look set to compound for unlicensed Wellington foreign exchange and derivatives trader Fullerton Markets, which has a high profile sponsorship deal with the Hurricanes rugby team.
Interest.co.nz has learnt that Kiwi Global Trust Ltd, which acts as Fullerton's trustee, has laid a complaint with the New Zealand Police. It's understood this relates to about $4 million that was in a NZ bank account but is now overseas, and Malaysian national Chanthrueen Sarigabani who has been a key figure at Fullerton. As reported by interest.co.nz in September, Sarigabani's attempt to renew his NZ work visa was rejected by Immigration NZ and he's no longer in the country.
Fullerton's website says; "Corporate funds and client funds are kept in separate bank accounts. All client funds are administered through separate trust accounts. This ensures that client funds are never used for the company's operating expenses. Clients' funds are administered through our Kiwi Global Ltd's trust accounts held with ANZ bank in New Zealand. Our trust accounts are monitored by our legal adviser and are subject to independent audit reviews. This ensures all client funds are safe-guarded against any form of misappropriation or mishandling."
However Wellington lawyer John Langford, a Kiwi Global Trust director, told interest.co.nz; "I confirm that a matter has been referred to the Police. The matter is under active investigation, and it may well be prejudicial to any investigation or subsequent steps to provide further details of any allegations in a public forum. I regret that I am not in a position to provide any more specific information, at this time."
Spokespeople for both the Police and ANZ declined to comment. Interest.co.nz is not sure where Sarigabani can currently be reached.
Fullerton Markets, which describes itself as a foreign exchange and derivatives brokerage firm, promotes trading in foreign exchange (forex), the derivatives product CFDs, or contracts for difference, gold and silver and crude oil on its website. Fullerton describes itself as "Asia's fastest growing brokerage firm," where traders can "enjoy unmatched fund safety which comes with trustee liability insurance [from AIG]." 
Fullerton Markets was incorporated as a NZ company on September 24, 2015, and registered as a NZ financial service provider on March 20, 2016. Under NZ law Fullerton's only allowed to offer basic currency trading within NZ with trades not exceeding a 72-hour timeframe, but is free to offer derivatives products and services overseas. 
Fullerton had, however, applied to the FMA for a NZ derivatives issuer's licence in August. An FMA spokesman told interest.co.nz on Friday that Fullerton had now withdrawn the licence application.
As previously reported by interest.co.nz, Fullerton managed to attract then-Finance Minister Bill English to its launch party in June 2016. He's pictured below at the party with Sarigabani (right) and Mario Singh (centre), Fullerton's Singapore-based CEO. 
'Trusted for generations'
Kiwi Global Trust was incorporated in December 2015, according to Companies Office records. Aside from Langford, its other director is listed as Brenda Turner, wife of accountant and Fullerton Markets' executive director Paul Turner. Kiwi Global Trust's sole shareholder is listed as Ang Meng Hai Markus David of Singapore.
When called, the phone number listed on Kiwi Global Trust's website says it has been disconnected or is no longer in service. The website includes the logo to the right saying "Kiwi Global trusted for generations."
The message below features on Kiwi Global Trust's website.
The political stability of New Zealand is a provision for its growing status as an global trustee centre in a sophisticated political and financial global environment.

As a provider of custodial care for your cash resources we provide asset protection solutions for people who know the importance of having their funds secured.

As a leading provider of corporate trustee, our professional team has a depth of knowledge that has made us the provider of choice for many financial institutions.

At Kiwi Global Trust, we protect your funds and constantly strive for excellence as our core competency.

Our achievements depends on exceeding your expectations.
Elsewhere the website features the following blurb about company director, Brenda Turner (pictured). 
"Brenda has attained a Bachelor of Arts from Victoria University. In her earlier years, Brenda has taught at private schools before acquiring a commercial business. ​In this role, she acquired an extensive understanding of the management in retail industry. ​This experience will ensure the sound management of the books of Kiwi Global."
'He has breached his immigration application'
Brenda Turner is also listed as a shareholder of Turner Accounting, alongside Langford and Paul Turner (pictured below). Turner Accounting shares the same address, on The Terrace, as Fullerton Markets and dozens of other companies. Singh is now listed as Fullerton's sole shareholder. On November 14 Singh's stake increased from 60% to 100% when equal sized share allocations held by NZ companies Sixth Dimension Ltd and Guardsman Trustees Wellington Ltd were transferred to his name. Companies Office records list Paul Turner as sole director and shareholder of both companies.
Paul Turner said he, Langford and Brenda Turner are trustees of a family trust that owns a parcel of shares in Turner Accounting.
"As professionals we act as trustees and have been supported in that capacity over many years," Paul Turner said.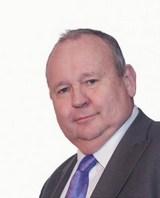 "I do not know Chanthru's whereabouts, but assume that he may be in Malaysia. It would not be appropriate to comment on any police investigation or on the identity of any participant in any investigation. I am unaware of any person or persons that the police may have an interest in as I personally do not have direct access to police personnel," he added. "Until any investigation is complete I will not draw a conclusion. It is up to the police to place an alert for any individual."
"At this point we have been advised by Chanthru Sarigabani that he has breached his immigration application, and such breach required him to leave NZ," Turner added.
Separately a former business associate of Sarigabani's told interest.co.nz that he may be in Malaysia or India.
'Fullerton's New Zealand-based, Malaysian-born general manager'
Meanwhile, when interest.co.nz first enquired about Fullerton in December last year, it was Sarigabani who responded on the company's behalf. He described himself as "Fullerton Markets' business development director also overlooking compliance and governance." In correspondence from Fullerton to English's office obtained by interest.co.nz under the Official Information Act, Sarigabani was described as "Fullerton's New Zealand-based, Malaysian-born general manager." The correspondence obtained by interest.co.nz also showed Fullerton had told English's office it planned an Initial Public Offering (IPO).
Companies Office records do not list Sarigabani as either a shareholder or director of Fullerton. However, he is listed as director, and sole shareholder of, another NZ registered company, Nova Barclays Idea Ltd. Interest.co.nz understands the sponsorship contract that sees the Fullerton name appear on the Hurricanes rugby team's jerseys is in the name of Nova Barclays rather than Fullerton. Nova Barclays' website describes the company as "an experienced company in IT services, with wide experience in all major platforms across the globe."
Sarigabani was also the director of ECNPROFX LLP, which was a registered NZ company between 28 October 2011 and 25 February 2014, and registered financial service provider between 31 October 2011 and 6 July 2012. Authorities are understood to have investigated the services offered by ECNPROFX LLP. There's a lengthy comment thread online here that features disgruntled ECNPROFX customers and Sarigabani's name several times.
FX Primus & ASIC
Meanwhile, Singh's LinkedIn profile says he was director of training and education at FX Primus from 2010 until 2015. This company's NZ offshoot, Strategic Markets Ltd, was kicked off the Financial Service Providers Register (FSPR) by the FMA in 2015 along with 22 other companies. The FMA has powers to direct Registrar of Companies and Financial Service Providers Ross van der Schyff to remove companies from the FSPR where it is likely that a company is giving a false or misleading impression about the extent to which it's regulated in NZ.
"The FMA has concerns that some offshore companies have registered on the FSPR primarily to take advantage of New Zealand's reputation as a well-regulated jurisdiction. The FMA has received complaints from offshore investors who have lost their money to forex companies, or other types of service providers operating abroad that are registered on the FSPR," the FMA said at the time.
Around the same time the Australian Securities and Investments Commission (ASIC) announced FX Primus had agreed to make changes to its websites and to notify its Australian clients it was not licensed to provide them with financial services. ASIC also said it had raised a number of concerns about FX Primus' IPO prospectus disclosure with an interim stop order placed on the prospectus to provide time to address these concerns. 
"FX Primus Group Limited has since consented to a final stop order being made by ASIC and, as a result, no offers, issues, sales or transfers of shares in FX Primus Group Limited can be made under the prospectus dated 16 April 2015," ASIC added.
The Australian regulator also pointed out FX Primus' statements and material that specifically targeted Australian investors included the marketing of a sponsorship deal with football club Melbourne City FC.
The picture below comes from Fullerton Markets' website.

*This article was first published in our email for paying subscribers. See here for more details and how to subscribe.