BNZ service loss, blamed on parent NAB, raises questions about its implementation of RBNZ's outsourcing policy & closely follows RBNZ stating foreign controlled banks must acknowledge they are operating in NZ & the responsibilities this implies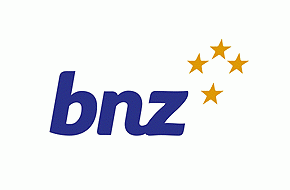 Fresh from the Reserve Bank publishing a letter pointing out foreign controlled banks must acknowledge they are operating in New Zealand and the responsibilities this implies, BNZ has suffered a major weekend service loss blamed on its parent National Australia Bank (NAB).
BNZ says the widely publicised outage started at 9.45am on Saturday with systems back up from 1pm Saturday. Most banking, online banking, EFTPOS and ATM services were affected, with the reason cited for this being power loss at NAB in Australia. BNZ's service loss also raises questions about its implementation of the Reserve Bank's outsourcing policy, through which major NZ banks are supposed to be able to operate on a standalone basis.
"We outsource a number of systems to NAB, sorry I can't be more specific," a BNZ spokesman told interest.co.nz when asked for details.
The Reserve Bank last year detailed its revised outsourcing policy that requires banks to be able to keep operating in NZ if something goes wrong with one of their key service providers - especially in the case of the Australian owned banks if it's their parent. The Reserve Bank spent two years consulting on how to revise its outsourcing policy, after it determined in a 2014 review that the policy was being inconsistently applied, compromising the stability of NZ's financial system in stress situations, and potentially undermining the viability of the central bank's Open Bank Resolution (OBR) policy. It has estimated it will cost banks about $550 million to implement.
Like the existing outsourcing policy, the revised outsourcing policy applies to all locally incorporated banks whose NZ liabilities, net of amounts due to related parties, exceed $10 billion. This means ANZ, ASB, BNZ, Westpac and Kiwibank, however the four Australian-owned banks are primarily affected.
Interest.co.nz asked the BNZ spokesman whether outsourcing to NAB will change as BNZ implements the Reserve Bank's revamped outsourcing policy. 
"RBNZ's current outsourcing policy requires banks, amongst other things, to ensure there are robust back up capabilities wherever a service is outsourced to a third party, whether that is a parent bank, or the likes of an IT provider such as IBM or Oracle. From 2022 when RBNZ's revised policy comes into full effect, where core banking services are outsourced to a parent bank, there are also additional regulatory requirements mandating that the local NZ bank has the ability to bring that service back in house at short notice," the BNZ spokesman says.
"In yesterday's incident, the backup arrangements in place with our parent bank minimised the impact of the outage. However many customers were impacted and we apologise for that."
BNZ has noted in disclosure statements that the new outsourcing policy "provides for a five-year transitional path for affected banks to become compliant with the policy. Implementation of, and compliance with, the final policy is likely to result in increased costs, which have not yet been quantified, and operational and strategic execution risks to the bank."
The Reserve Bank has not yet responded to a request for comment.
Last week the Reserve Bank published an article by its Governor Adrian Orr detailing where it sees its role in banking conduct and culture against the backdrop of the Australian Royal Commission into Misconduct in the Banking, Superannuation and Financial Services Industry. One of Orr's key points was banks acknowledging they are operating in NZ – and the responsibilities this implies.
Meanwhile, with media speculation that BNZ may compensate some customers following the outage, the bank issued the following statement - attributed to Paul Carter, BNZ's chief customer officer for consumer and wealth banking.
"On behalf of everyone at BNZ, I want to apologise for the disruption caused to our customers yesterday [Saturday] by the systems outage we experienced. A power failure was the cause of the problem and we are very sorry for the inconvenience it caused to people enjoying their Saturday. Our immediate priority has been to get the system back up and running and I'm pleased to say it was back to normal Saturday afternoon. We are also working through how best to support impacted customers. This will include working with customers who experienced direct financial loss due to the outage to ensure they are not unfairly impacted. The outage was our mistake and we'll be working to make things right," Carter says.
Here's what NAB has to say, with a power failure isolating NAB's mainframe computer in Melbourne, and BNZ's parent wanting to make sure customers "have no financial loss associated with the outage."
*This article was first published in our email for paying subscribers early on Monday morning. See here for more details and how to subscribe.