The changes continue to be made at Kiwibank following the reshuffle of shareholding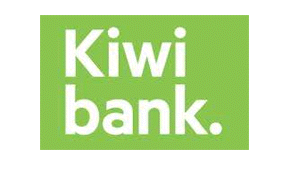 The new broom that has been sweeping through Kiwibank in the past year and a half following a reshuffling of shareholders is continuing, with news that vastly experienced treasurer and former bank chief economist Tim Main is joining as Treasurer.
Main was previously Treasurer of BNZ and has also held the role of Australian Region Treasurer and Head of Balance Sheet Management for National Australia Bank as well as Treasurer and Chief Economist of ANZ NZ. 
While Kiwibank remains Wellington-based, Main joins a growing contingent based in Auckland with the bank seemingly bolstering its presence there. Recently appointed chief economist Jarrod Kerr, for example, is based in the country's largest city.
In April Kiwibank appointed former ASB executive Steve Jurkovich as its new CEO. Jurkovich, who headed up ASB's corporate, commercial and rural banking during a period of rapid growth, starts at Kiwibank - in Wellington - on July 30. He succeeds CEO Paul Brock who left after seven years at the helm late last year. Currently Kiwibank's general manager of sales and service, Mark Stephen, is acting CEO. 
Brock left after Kiwibank took a big impairment from dumping its CoreMod core banking system upgrade. The bank's annual results announcement last August disclosed a $90 million, or $65 million after tax, impairment from the CoreMod project. Then late last year a Kiwibank spokesman told interest.co.nz an additional $11 million hit recorded during the 2017 September quarter was the final impairment from the project, bringing the total pre-tax cost to $101 million. 
The decision to cull the big IT project came after the NZ Super Fund and ACC bought into Kiwibank, taking a combined 47% stake. NZ Post holds the remaining 53%.
Acting CEO Stephen said he was looking forward to Main sharing his extensive knowledge and experience with the team at Kiwibank.
"Tim has a proven track record. He has a massive amount of experience and brings a new perspective to the role at Kiwibank. We are looking forward to Tim's leadership as we continue to mature and challenge the status quo.
Main said that after a period of time working as Advisor to the CFO at BNZ, he was "very excited" to be returning to a fulltime Treasurer role.
"I like that Kiwibank has a large, loyal customer and deposit funding base. This creates a strong balance sheet and means that we have real control over our destiny. My success will be measured in the way that Kiwibank can grow sustainably into the future," he said.
Main starts with Kiwibank on July 18, taking over from Richard Schofield who is retiring having been with Kiwibank since its inception more than 16 years ago.
Tim Main Career History
May 2015-2018: Senior Advisor to CFO, Bank of New Zealand
Oct 2010 - May 2014: Treasurer Bank of New Zealand
Nov 2005-Oct 2010: Australian Region Treasurer & Head of Balance Sheet Management, National Australia Bank
Dec 2004-Nov 2005: Treasurer Bank of New Zealand
June-Nov 2004: Head of Balance Sheet Strategy & Pricing, ANZ National Bank Limited
1996 to June 2004: Treasurer ANZ NZ
1990 to 1996: Treasury and Chief Economist, ANZ NZ
1988 to 1990: Economist, ANZ McCaughan (NZ) Limited
1985 to 1988: Reserve Bank of New Zealand: Research Officer/Money Market Dealer
1982 to 1984: NZ Ministry of Transport: Assistant Economist
Bachelor of Arts (Hons) in Economics (1983); Bachelor of Commerce and Administration in Finance (1994), Victoria University of Wellington.