'Bittersweet' moment for Fonterra as it sells iconic NZ brand to global ice cream company Froneri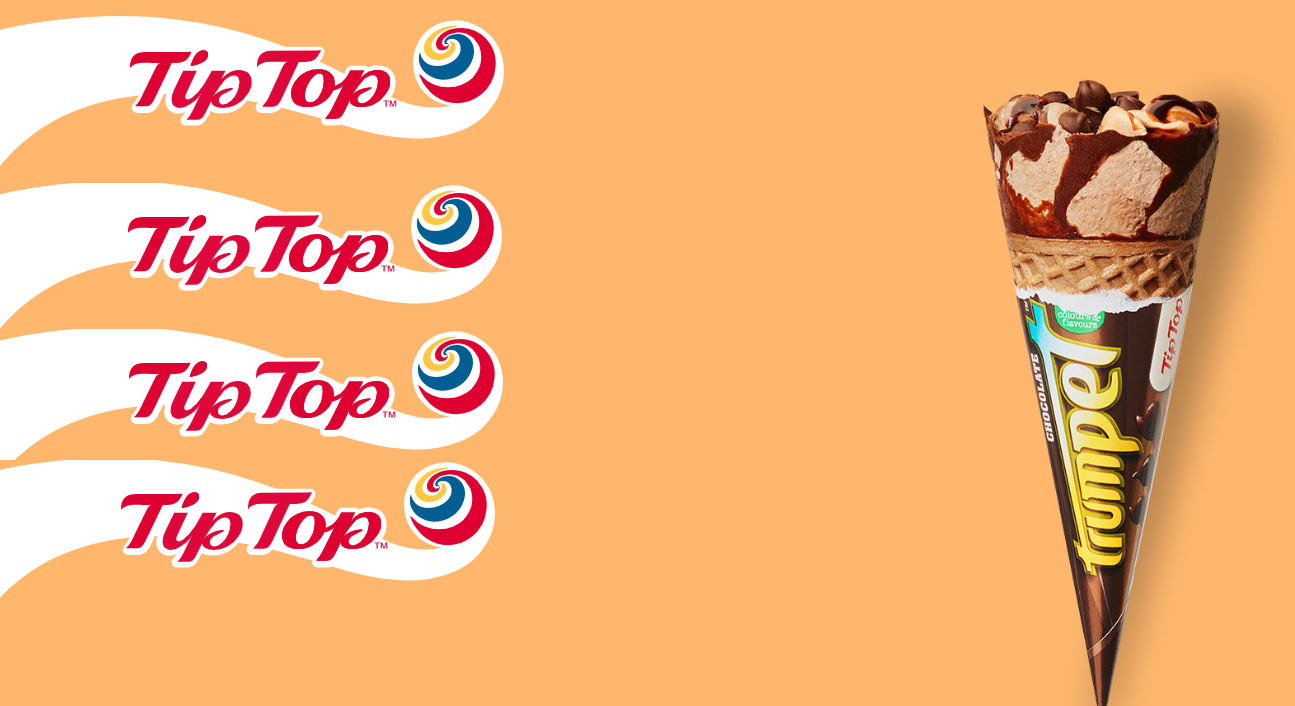 Fonterra has sold Tip Top ice cream to global ice cream company Froneri for $380 million - which is about $100 million more than Fonterra's book value of Tip Top.
UK-headquartered Froneri, a joint venture established in 2016 between Nestle and what was R&R ice cream, is set to take control at the end of this month. 
The acquisition will be conducted through Froneri's Australian ice cream subsidiary Peters and so will not require Overseas Investment Office approval (as Australian businesses have certain exemptions when making investments here). 
The sale had been well signalled by Fonterra as the struggling New Zealand dairy co-operative looks to refocus its strategy and reduce debt levels.
Government coalition partner New Zealand First expressed "disappointment" over the Tip Top acquisition.  "If we are to build a value-added future for our economy, keeping the ownership of brands like Tip Top in Kiwi hands is critical," NZ First Primary Industries spokesperson Mark Patterson said.
Fonterra CEO Miles Hurrell described selling the 80-year-old ice cream company as a "bittersweet" moment.
"Since we took ownership of Tip Top in 2001, a lot of work has gone into ensuring it remained New Zealand's leading ice cream company. Over that time, we've had strong support from New Zealanders, and I want to recognise and thank them for that.
"Tip Top has always listened to consumers and cared about their changing tastes, as well as their long-time favourites. An average of 340 serves of Tip Top are enjoyed every minute of every day."
Hurrell said Fonterra had signed an agreement with the new owners to supply milk, "which ensures that Fonterra farmers will continue to be part of the Tip Top story".
Fonterra will also retain full global ownership of the Kāpiti brand and will be licencing its use for ice cream to Froneri. "This means our popular Kāpiti cheese isn't going anywhere."
"I get the strong connection New Zealanders have with Tip Top. It will be important for them to see that it's in good hands."
Froneri is described as the third largest ice cream manufacturer in the world, selling a staple of well-known ice cream brands in 20 countries. 
Froneri CEO Ibrahim Najafi says the Tip Top name and its operations, including the Auckland based factory site at Mount Wellington will be maintained.
"We have always admired Tip Top as New Zealand's favourite and most trusted ice cream brand. The acquisition enhances our scale and supports our vision to build the world's best ice cream company."
The agreed settlement date is May 31, 2019 although there will be a transition period "over a number of months".
In the statement Fonterra made to NZX - though strangely not the statement it issued generally to media - Fonterra said it "expects there to be a number of one-off transactions and adjustments over the course of the financial year (some positive and some negative).
"The sale of Tip Top for $380 million represents a gain of around $100 million above book value, which would have a positive 6 cents per share impact on earnings.
"As Fonterra has other one-off transactions that are underway but not yet completed, such as the potential sale of DFE Pharma, it is too early to assess the overall impact of the Co-op's divestment programme on its FY19 earnings."
Fonterra says that as previously stated, the announced forecast earnings will continue to reflect only the underlying performance of the business.
"Fonterra will advise any one-off impacts of a transaction on its FY19 earnings when that transaction is announced, and will provide details of the overall impact of its divestment programme on FY19 earnings as part of its full-year financial statements."
The co-operative has previously announced a targeted debt reduction in this financial year (to July) of $800 million, so, the Tip Top sale will be a big part of that. 
When announcing its half-year results in March, Fonterra said it was "well on track" to meeting the debt reduction target, with other assets on the block including its 18.8% holding in China's Beingmate and the 50% interest in DFE Farmer, which is a joint venture established in 2006 between Fonterra and FrieslandCampina.
Below is the full statement from NZ First. See this story for comments made by Acting Prime Minister Winston Peters. 
New Zealand First has today expressed its disappointment over the acquisition of iconic Kiwi brand Tip Top by Froneri, a European company owned in part by Swiss multinational Nestlé.

Founded in New Zealand more than 80 years ago, Tip Top is one of New Zealand's most recognisable and trusted brands.

"If we are to build a value-added future for our economy, keeping the ownership of brands like Tip Top in Kiwi hands is critical," says New Zealand First Spokesperson for Primary Industries, Mark Patterson.

Tip Top was acquired by Australian company Peters & Browne's Foods in 1997, bought back by Fonterra in 2001, only to now return to foreign hands less than two decades later.

"Tip Top produces some 40 million litres of ice cream per year, helping capture value from New Zealand milk for New Zealanders. Now, those returns will disappear overseas," says Mr Patterson.

"The sale also exposes the state of Fonterra's underlying debt position following its acquisition of troubled Chinese food manufacturer Beingmate, now unable to provide the investment and focused ownership required for the brand's continued success.

"The sale of Tip Top follows the foreign acquisition of other significant New Zealand companies capturing value-added opportunities, such as Silver Fern Farms. With Westland Milk also under offer from a foreign multinational, this is an alarming trend that New Zealand First will continue to oppose," says Mr Patterson.