The Opening Bell: Where currencies start on Wednesday, February 22, 2012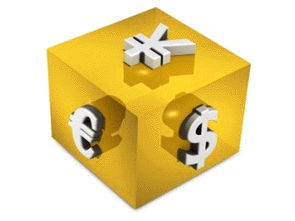 By Dan Bell

The second bailout package for Greece was granted yesterday with 130 billion Euro approved, seeing the EURUSD rally to just shy of 1.3300.
Those who expected a stronger EUR and risk rally are suggesting the caution now is based on unrealistic GDP targets, the fact that Greece is actually still in the Euro, and that austerity measures generally mean no growth.
The Dow Jones rallied through the major psychological level of 13,000 after the US markets first chance to react to China's reserve ratio adjustment on the weekend.
This level hasn't been seen May 2008.
US Stocks have since resided, mirroring the lack of Euro-phoria seen overnight, Dow currently -0.09%, S&P -0.08%, although CRB index +1.58% lead by Cooper which was 3% higher at it's peak
The NZD opens against the crosses at 0.6295 EUR, 0.7815 AUD, 0.5280 GBP, 66.35 JPY
Little in domestic data today, all eyes remain on Europe.
-------------
Dan Bell is the senior currency strategist at HiFX in Auckland. You can contact him here