Policy makers and investors worldwide hostage to decision of Greek voters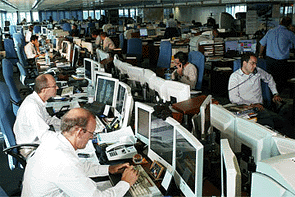 by Mike Jones
NZD
It's all about Europe. That was the key message from yesterday's RBNZ Monetary Policy Statement.
In short, if Europe muddles its way through, then so too will NZ; and the RBNZ will gradually reduce its current stimulatory stance. If not, all bets are off and the RBNZ will drive the cash rate as low as needs be.
For now, the RBNZ is firmly in watch and wait mode in the hope Europe muddles through. If it does, the RBNZ will still be tightening policy.
This gentle reminder may have surprised a few of the more pessimistic international investors.
Indicative of such, the NZD was squeezed modestly higher in the wake of statement as a few 'short' speculative players capitulated. NZD/AUD climbed from 0.7785 to above 0.7800, dragging NZD/USD above 0.7760.
Looking ahead, the market prices a roughly 50% chance of a RBNZ rate cut in July. It's worth noting in this regard that the Bank already assumes growth in both Europe and China turn out lower than consensus and that commodity prices fall further. As such, the hurdle for a rate cut is quite high. Unless Europe implodes, we expect no change in July or any cut thereafter.
Last night's trading session was almost a carbon copy of the previous night's. Weak US data (jobless claims and CPI) and a bout of short-covering in the EUR weighted on the USD, propelling most of the major currencies higher. The NZD/USD managed to rise above 0.7800, where it again encountered resistance.
Keep an eye out for today's PMI.  It was surprisingly weak last month so we'll be looking for confirmation that the April result was in fact an aberration.
There's also NZ consumer confidence and a Bank of Japan policy meeting to watch for on the day. There's likely some chance of an expansion in the BoJ's QE programme priced in. So a 'no change' decision would likely prompt some knee-jerk NZD/JPY selling.
Still, investors' focus is firmly on the Greek election. Expect volatility at Monday's open, with the NZD likely to follow whatever the implications are for general 'risk sentiment'.
------------------------------------------------------------------------------------------------------------------------------------------
To subscribe to our free daily Currency Rate Sheet and News email, enter your email address here.
------------------------------------------------------------------------------------------------------------------------------------------
Majors
It's been another session of listless trading in currency markets as investors lighten positions ahead of Sunday's Greek election.  Led by the EUR, most of the majors crept up towards the top end of recent ranges. The USD is broadly weaker.
Short covering in the EUR again dictated play overnight. The single-currency brushed off yesterday's Spanish downgrades, finding support from chatter the pro-EU New Democracy (ND) party is ahead in the Greek polls and more rumours of possible G20 action. The Athens stock index surged more than 10% overnight, helping underpin a ½ rally in the EUR/USD to above 1.2600. This, even as Spanish 10-year bond yields climbed to almost 7% – the level that eventually necessitated sovereign bailouts for Portugal and Greece.
Gains in the EUR and major currencies were amplified by further deterioration in USD sentiment. Last night's US economic data again failed to inspire.
Investors are now holding their breath in anticipation of Sunday's Greek election. Exit polls will begin to filter out to the market from around 4am Monday morning (NZT). A result estimate from the Greek electoral commission is expected around 6am. 
Note that it is almost certain that a coalition will be needed to form a government, irrespective of who wins the largest share of the vote. So it will take several days for a government to be formed, if one is formed at all.
Pretty much the only thing we can be sure of at Monday's open is uncertainty. Moreover, the election is unlikely to a) mark the end of the Greek saga, or b) provide any immediate guide on whether a Grexit will eventually occur.
Recent chatter and 'leaked' polls suggest the anti-EU Syriza and pro-EU ND parties are polling close to neck and neck, with ND perhaps slightly ahead. A result in which the ND party wins the largest share of the vote would likely be the most 'market friendly'. The knee-jerk reaction to such a scenario would likely involve a small relief rally in equity markets, the EUR, and 'pro-risk' currencies like the NZD and AUD. On the other hand, if the anti-EU Syriza wins the dominant share of the vote, speculation of a Grexit and contagion is likely to ramp up once again. This scenario would likely be negative for markets; equities and the EUR would sell-off, but the NZD/USD and AUD/USD would likely underperform everything (as is typical for episodes of generalised risk aversion).
Other news:
The SNB kept rates at 0% and retained its pledge to defend the 1.20 EUR/CHF level. *US CPI (-0.3%m/m vs. -0.2% expected) and jobless claims (386k vs. 375k expected) both came in weaker than expected, encouraging speculation of QEIII from the Fed and undermining USD sentiment.
Event Calendar:
15 June: NZ PMI; NZ consumer confidence; Bank of Japan decision; US empire manufacturing; US industrial production; US consumer confidence; 17 June: Greek elections; French elections; 18 June: NZ consumer confidence  18/19 June: G20 summit; 19 June: RBA Board minutes  20 June: FOMC meeting; US housing starts/building permits; NZ current account;  21 June: Eurogroup; NZ GDP;  27/28 June: EU Summit;