US Philadelphia Fed business survey disappoints sending European equity markets and S&P500 on downward path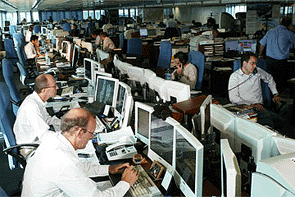 By Kymberly Martin
NZD
In quiet trading the NZD/USD has slipped a little to sit at 0.8420 currently.
Yesterday's ANZ-Roy Morgan consumer confidence index rose to 119.2 in April from 114.8 in March.
This puts the index back above its 10-year average of 117.5. Overall, confidence levels suggest solid real spending growth ahead to the tune of about 3% pa.
This is yet another domestic indicator that supports our view of solid growth ahead despite the waxing and waning of the global economy. This in turn helps support our constructive NZD view. Our year-end NZD/USD forecast sits at 0.8550.
The NZD/GBP was a little softer overnight, taking this cross back toward the 0.5500 level.
Essentially, the NZD/GBP has been consolidating in a 0.5420-0.5600 range since mid-February. We see the NZD/GBP peaking above 0.5700 by year-end before establishing a gradual downward trajectory through 2014.
The NZD/AUD has pulled back from key resistance levels to trade at 0.8170 this morning. The next leg higher in the cross will likely take data, that either increases market year ahead expectations of RBNZ rate hikes (currently 10bps), or RBA rate cuts (currently -40bps). The catalyst for either is not imminent.
There are no data on either side of the Tasman today.
---------------------------------------------------------------------------------------------------------------------
To subscribe to our free daily Currency Rate Sheet and News email, enter your email address here.
------------------------------------------------------------------------------------------------------------------
Majors
It was a quiet night of tight ranges for currencies. The GBP was the strongest performer over the past 24-hours.
Markets showed little direction early in the evening as sentiment stabilised in the absence of key data releases or news flow. Our risk appetite index (scale 0-100%) remains around 65%, but still well down from last week's highs above 82%.
Early this morning, the US Philadelphia Fed business survey came in below expectation (1.3 vs. 3.0). This saw European equity markets give up earlier gains and the S&P500 begin a downward path to be -0.80% currently.
However, the USD index has shown very little pulse, trading just below 82.60 currently.
Despite a little choppiness, the EUR/USD has essentially traded sideways around 1.3050.
Tonight, the ECB will make its regular announcements on progress on 3-year LTRO repayments.
Repayment suggests a return to health for segments of the European banking sector. However it also implies a 'tightening' of policy in the face of continued easing elsewhere (US, UK, Japan).
However, speculation will continue to build around the possibility of further ECB easing in the form of rate cuts, given it still has the capacity to do so (interest rates are currently at 0.75%).
It is a very quiet end to the week with no key offshore data releases scheduled. The IMF/World Bank spring meeting kicks off this evening.