The Opening Bell: Where currencies start for Monday, April 22, 2013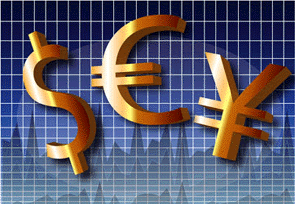 The NZDUSD opens lower at 0.8395 this morning.
The G20, meeting over the weekend, did not oppose Japan's aggressive monetary easing which is aimed at beating deflation and adding economic recovery rather than weakening the JPY. However, the JPY did weaken in response.
Debt rating agency Fitch downgrades the UK from AAA to AA+.
Gold price bounced back Friday evening, but still ended the week down more than 5%. Oil prices rose circa 0.5%.
Global equity markets rose, the with US S&P index up 0.9%.
The NZD opens at 0.8395 USD, 0.8165 AUD, 0.6415 EUR, 0.5510 GBP, & 83.80 JPY.
NZ visitor arrivals and credit card spending figures will be released today.
The RBNZ has a Cash Rate meeting on Wednesday which is the highlight of the domestic data calendar this week.
------------------------------------------------------------
To subscribe to our daily Currency Rate Sheet email, enter your email address here.
-------------------------------------------------------------
Dan Bell is the senior currency strategist at HiFX in Auckland. You can contact him here »