The Opening Bell: Where currencies start for Friday, May 31, 2013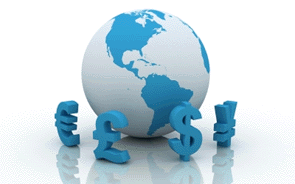 The NZD/USD opens around 0.8065 this morning after a volatile session overnight.
At one stage the NZD looked like it was going to smash through the 0.80 level - but didn't quite get there in the end making an interbank low of 0.8003 before bouncing back to 0.8110 within 2 hours!
Global stock markets are up overnight with S&P 500 + 0.37%. Gold and oil prices are up overnight rising 1.53% and +0.54% respectively.
The NZD opens at current indicative levels: 0.8356 AUD, 0.6190 EUR, 0.53 GBP, 81.36 JPY and 0.8312 CAD.
US economic data was a bit weaker overnight - US GDP was revised down from previous estimates from 2.5% to 2.4% - US Jobless Claims were worse than expected giving investors a reason to 'take profit' on long USD positions - which led to the big spike in the Kiwi last night.
RBNZ Governor Wheeler commented at a speech yesterday that the NZD is 'significantly overvalued'- he also said the OCR could be cut if house prices dropped.
The RBNZ released its currency data yesterday which showed they sold $ 256m Kiwi in April. This is a drop in the ocean for the forex market but it does show the RBNZ are willing to intervene when they think it will be effective.
On the local front we get NZ Terms of Trade at 10:45am and ANZ Business Confidence at 1pm which will be interesting.
------------------------------------------------------------
To subscribe to our daily Currency Rate Sheet email, enter your email address here.
-------------------------------------------------------------
Dan Bell is the senior currency strategist at HiFX in Auckland. You can contact him here »