The Opening Bell: Where currencies start for Tuesday, June 4, 2013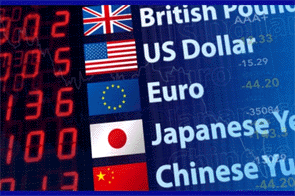 The NZDUSD opens sharply higher at 0.8075 this morning.
Having smashed the 0.8000 barrier on Friday night to hit to a 9-month low of just under 0.7950, the NZDUSD turned tail and screamed higher to reach 0.8115 on the back of weak US manufacturing data.
The US Manufacturing PMI (purchasing manufacturers index) showed activity contracted in May for the first time in 6-months as new orders slipped to the lowest level since July 2002.
Added to the mix was disappointing Chinese manufacturing data which contracted more than expected, while European manufacturing data exceed consensus but contracted nevertheless.
US economic data will remain the focus this week, as Friday's non-farm payrolls employment data will provide investors with more information on the health of the US economy and likely timing of any reduction in the Fed's extraordinary stimulus measures.
Domestic data is almost non-existent with only the ANZ Commodity Price Index scheduled on Wednesday.
Global equity markets were mixed. European & Asian indices fell (Nikkei plunged 3.7% yesterday), while the US markets made solid gains.
Gold prices rose to USD$1410 an ounce overnight. Oil prices jumped 1.7% higher.
The NZD opens at 0.8075 USD, 0.8285 AUD, 0.6180 EUR, 0.5275GBP, & 80.40 JPY.
There is no domestic data on today's calendar.
Australian Current Account figures will be released at 1:30pm, followed by the Reserve Bank of Australia Cash Rate decision and statement.
------------------------------------------------------------
To subscribe to our daily Currency Rate Sheet email, enter your email address here.
-------------------------------------------------------------
Dan Bell is the senior currency strategist at HiFX in Auckland. You can contact him here »