The Opening Bell: Where currencies start for Friday, June 7, 2013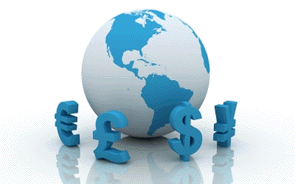 The NZD/USD opens at 0.8025 this morning after another volatile night that saw it trade down to 0.7920 and as high as 0.8100.
Last night's USD weakness can largely be attributed to a massive USDJPY liquidation, moving early this morning from 99.25 all the way down to 96.00.
USD positioning looks like the market is preparing for a weak non-farm payrolls number tonight, either way this month's release is the most anticipated in some time with the volatility we've experienced this month.
The ECB kept rates at 0.50% last night as expected, but reiterated that they are ready to act, keeping the prospect of future stimulus still in the mix.
Stock markets currently: Dow Jones +0.53%, S&P +0.59 %, FTSE -1.30%.
The NZD opens the crosses - 0.8355 AUD, 0.6065 EUR, 0.5150 GBP, 78.00 JPY, 0.8245 CAD.
A light data day today, but plenty to come tonight – US and Canadian Employment, French, German and UK Trade Balances.
------------------------------------------------------------
To subscribe to our daily Currency Rate Sheet email, enter your email address here.
-------------------------------------------------------------
Dan Bell is the senior currency strategist at HiFX in Auckland. You can contact him here »