The Opening Bell: Where currencies start for Friday, June 21, 2013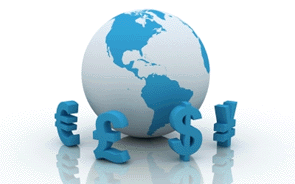 The NZDUSD hit a 12-month low of 0.7712 overnight as global markets gets hammered across the board. The NZDUSD opens at 0.7750 in a volatile market.
The NZDUSD rot started yesterday when US Fed chief Ben Bernanke mentioned they may begin to taper their bond-buying program before the end of 2013, although he also stated the Fed was not likely to raise interest rates until mid 2015 at the earliest.
The NZDUSD came under further pressure after the release of worse than expected Chinese manufacturing data which showed their very important manufacturing was contracting – far from great news from one of our major trading partners.
Risk aversion is firmly to the fore – global equity markets have been hammered, but not as much as gold price which plunged over 5% lower, and the USD has strengthened across the board.
The US S&P500 index suffered its biggest decline since 2011 in falling 2.3% as equity markets around the global tumbled between 1.7% & 3.3%. Commodity prices have been punished and suffered sharp falls across the complex.
Global bond markets have been trashed (falling prices and higher yields).
Expect continued volatility in all the markets, and take you opportunities when you see them, as they may not last long!
The NZD opens at 0.7750 USD, 0.8430 AUD, 0.5860 EUR, 0.5000GBP, & 75.50 JPY.
There is no data on the domestic calendar today.
To subscribe to our daily Currency Rate Sheet email, enter your email address here.
-------------------------------------------------------------
Dan Bell is the senior currency strategist at HiFX in Auckland. You can contact him here »