Roger J Kerr says with the exit of financial players from commodity markets, pricing is likely to return to the fundamentals of physical supply and demand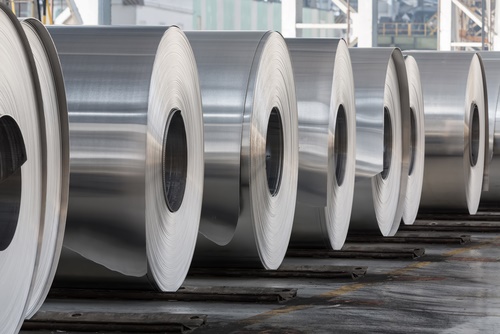 By Roger J Kerr
How the RBNZ handles interest rates this year and next revolves heavily around how quickly annual inflation moves up from the current 0.10% to nearer the 2.00% target mid-point.
The NZD/USD exchange rate direction later in the year will be directly related to these RBNZ assessments and decisions.
Global commodity and fuel price movements from their current record lows will be critical to that future inflation track. 
If you believe that the world economy is headed for recession over coming years, you would hold the view that all commodity and fuel prices remain at their current historical lows.
If you are more positive in the outlook, the question is what will force a turnaround in the direction of commodity prices.
On the basis that the US and Chinese economic growth rates hold up it is hard to see global end demand for commodities changing too much.
Therefore, the forward view on commodity prices has to be centred on the supply side dynamics.
A number of factors are maintaining supplies of many commodities at elevated levels despite the lower selling prices. Technological/efficiency advancements is one contributor, weaker emerging market currency values is another. The Russians need the hard currency cashflow more than oil trading profits.
My view on why commodity prices have fallen so far and can reverse back up is more to do with investment markets than physical supply and demand equations.
The massive increases in commodity prices pre and post the GFC were related to financial players (hedge funds and fund managers) buying commodities big time as they were supposedly un-correlated to bonds and equities as an asset class.
Over recent years there has been a massive unwinding of those investor long positions in commodity markets. The hedge funds and investment bank arbitrage/carry trade boys are now largely out of commodity markets.
Going forward the market pricing may return to the underlying economics of physical suppliers and manufacturing buyers. Therefore there is no reason why evened-up physical supply and demand variables do not produce upward price responses. Take a look at the large drop in aluminium inventory levels to understand that the financial players' distortions of commodity prices has all but run its course
Some commodity industries are playing "last man standing" as the strong force the weak to close mines/production. The question for oil is when the House of Saudi financial position gets to a point where they need higher oil prices. 
The direction of all commodity prices this year from their current "bounce along the bottom" zone will play a large part in ultimate NZD/USD currency movements.
To subscribe to our daily Currency Rate Sheet email, enter your email address here.
---
Roger J Kerr is a partner at PwC. He specialises in fixed interest securities and is a commentator on economics and markets. More commentary and useful information on fixed interest investing can be found at rogeradvice.com