RBNZ considers feasibility of issuing a digital currency, but isn't keen to regulate crypto-currencies; Says it doesn't see crypto as a threat to financial stability or traditional financial institutions - for now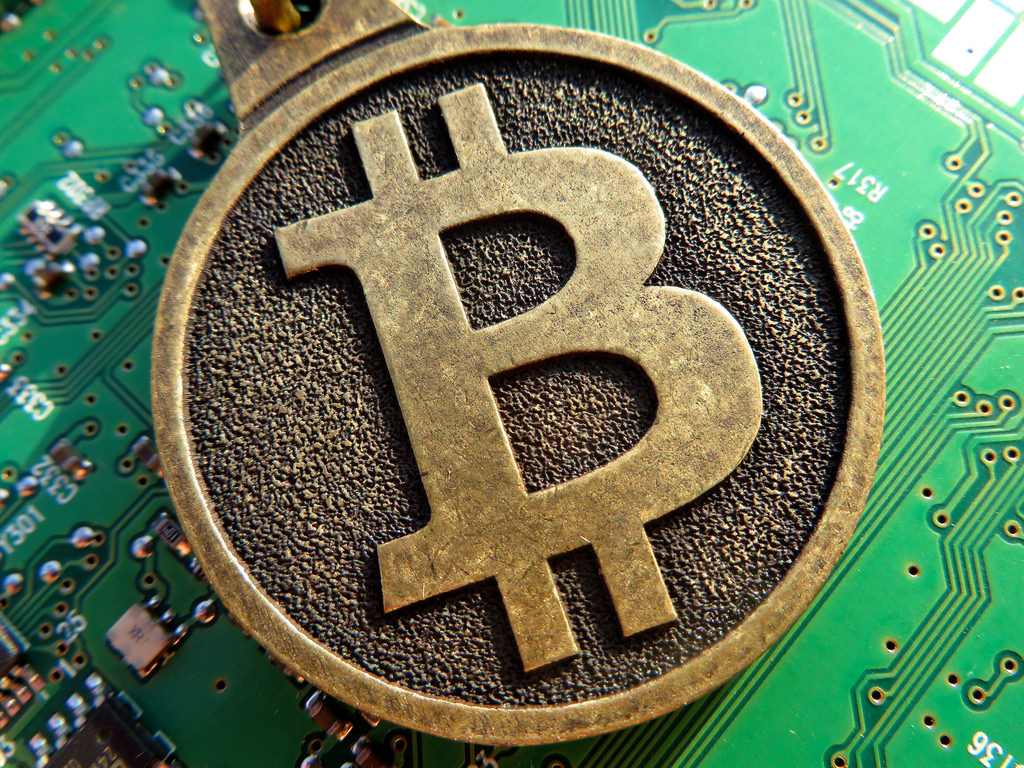 The Reserve Bank (RBNZ) has broken its silence on crypto-currencies with a stark warning - caveat emptor - or "buyer beware".
Releasing its first major piece of work on crypto in a 44-page report, 'Crypto-currencies - An introduction to not-so-funny moneys', the RBNZ concludes they are "experimental in nature".
Its report writers, Aaron Kumar and Christie Smith, say individual currencies may be "more Betamax than VHS, and more MySpace than Facebook", and even if the blockchain technology behind them is here to stay, individual currencies may not be.
Nonetheless, the RBNZ is considering whether or not it should issue a digital currency.
Feasibility of RBNZ-issued digital currency considered  
Kumar and Smith, say: "Work is currently under-way to assess the future demand for New Zealand fiat currency and to consider whether it would be feasible for the Reserve Bank to replace the physical currency that currently circulates with a digital alternative.
"Over time, analysis associated with this project will filter through into the public domain."
With crypto still making up a small portion of payment transactions, and most jurisdictions still requiring tax to be paid in domestic fiat currency, the RBNZ believes "national currencies are likely to remain an important payment mechanism".
However Kumar and Smith allude to the fact the RBNZ is a few years behind some other central banks in exploring the possibility of a central bank-issued digital currency.
They say China "quietly" opened a Digital Currency Research Institute in 2016, while Ecuador in 2015 introduced a digital currency system implemented via mobile phones.
Yet they note: "the Bank of Canada has recently concluded that distributed ledger technology is unlikely to yield positive net benefits relative to the centralised system currently employed for wholesale payments, and suggested that the complexity of decentralized systems could increase operational risks".
Crypto not on the RBNZ's 'regulatory ambit'
While Auckland University Commercial Law Head of Department, Associate Professor Alex Sims, is among those calling for crypto to be regulated in New Zealand, to lay the groundwork for blockchain to be used in various sectors to automate transactions, the RBNZ isn't keen to come to the party.
"Crypto-currency schemes are neither systemically important nor materially important for financial efficiency and therefore have not yet been brought into the Reserve Bank's regulatory ambit," Kumar and Smith say.
Given the decentralised nature of most crypto-currencies, exactly how they would be regulated is a "work in progress".
It is worth noting some initial coin offerings, as well as cryptocurrency services, like wallets, exchanges and broking, already fall under the Financial Markets Conduct Act, which is overseen by the Financial Markets Authority.
RBNZ's power under threat?
The RBNZ doesn't see crypto undermining its ability to implement monetary policy - for now.
Yet the report writers say: "If crypto-currencies become more popular as a payment mechanism, central banks' influence on economic activity might be diminished, adversely impacting macro stabilisation."
They point to the Reserve Bank of Australia raising concerns around its ability to deliver low and stable inflation as "cryptocurrency schemes usually have a predetermined supply path that cannot be altered to match the business cycle".
Bitcoin its own worst enemy
As for the impact of crypto on existing financial institutions, Kumar and Smith say it "clearly increases competitive pressure" on those providing payment services.
However, they aren't convinced operating a distributed ledger, which stores the entire history of transactions, is more efficient than simply storing current balances in a singular ledger.
"It is not clear that crypto-currencies' alleged cost advantage is in fact large enough to out-compete traditional financial institutions."
They also point out that the ability for crypto to compete with financial institutions is eroded by the competition among crypto-currencies.
"[T]he open source nature of Bitcoin has made it comparatively easy to create new variant crypto-currencies. Although Bitcoin has network effects that work in its favour as the first crypto-currency, emerging crypto-currencies may offer more efficient or cheaper transaction services, potentially eroding the value of bitcoins."
The RBNZ recognises existing financial institutions are already looking at how they can use blockchain technology. The likes of banks are also "evolving their business practices to respond to the competitive pressure of crypto-currencies".
Crypto not credit-friendly
The RBNZ maintains the anonymity enshrined in crypto prevents it from being issued as credit, and thus posing a real threat to existing financial institutions.
For example, if a lender doesn't know who they're lending to, they might charge a higher interest rate, which would penalise a low-risk borrower.
A truly anonymous borrower might also be incentivised to default on their loan.
From a technological perspective, Kumar and Smith say crypto isn't credit friendly.
Currencies like Bitcoin require you to have enough currency before a transaction is completed, so problems could arise if a borrower has exhausted their balance of coins before meeting their repayment obligations.
Ethereum envisages using arbitrators or courts to resolve any disputes, but this relies on the transactions being identifiable.
When it comes to credit, Kumar and Smith are also worried about the legal status of smart contracts and consumer protection. They have concerns that smart contracts, like automated high-frequency trading, might adversely affect asset pricing, which could affect financial stability.
Risks for consumers - fraud, human error and collusion
What about consumers?
The RBNZ says there are genuine reasons for people to use crypto-currencies, yet it warns there are a number of risks.
For example, if you lose the key to access your crypto-currency account, it could be permanently inaccessible.
Without a central authority, there is no mechanism to reverse unintended transactions. So if you send currency to an incorrect or non-existent address, you've lost out.
And then there's the issue of digital wallets and exchanges being susceptible to fraud.
Going even further than this, Kumar and Smith say there's a risk the majority of a currency's miners could collude to control the future evolution of the blockchain in what is known as a '51 percent attack'.
This could see them reverse transactions, prevent transactions and monopolise the creation of new coins.
When new tech compromises the security of old tech
Kumar and Smith also say there's a risk new technology could undermine the security of the systems crypto has been built on.
They explain: "The security of cryptographic systems also relies on algorithms being more complex than current state-of-the-art computers are capable of solving. If quantum computers were developed with much faster speeds and capabilities then cryptographic techniques would need to be amended to compensate."
A final "deeper concern" for the RBNZ is the governance of crypto.
"Crypto-currency source codes are often contained in Git repositories, which implicitly provides a small number of developers with the ability to amend the source code, subject to an uncertain peer review process.
"Exactly who has influence over such processes, and the checks and balances on their behaviour, is quite unclear."
Kumar and Smith point to commentary that governance issues have seen Bitcoin struggle to gain scale. This, they say, has contributed to its wildly volatile fees and transaction backlogs.