David Parker rejects Steven Joyce's call for Labour to quantify tradeoff between lower OCR and higher KiwiSaver contribution rate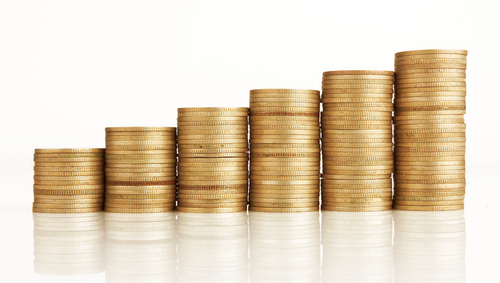 By Lynn Grieveson
Labour has rejected calls from Economic Development Minister Steven Joyce to specify how much of an increase in the KiwiSaver contribution rate would be needed to have the same effect as a one percentage point increase in the Reserve Bank's Official Cash Rate (OCR).
Joyce has estimated "in a couple of hours with the help of a couple of boffins on the back of a cigarette packet" that Labour would have to increase the KiwiSaver contribution rate from 9% to 15% to have the same impact as a one percentage point increase in the OCR. Joyce again challenged Labour on Tuesday to produce its own figures on how much the Variable Savings Rate (VSR) would need to increase to prevent a one percent rise in interest rates.
Speaking to reporters outside the Labour caucus room, Labour finance spokesperson David Parker refused to take on the challenge and said it proved that, when it came to the complexities of Labour's new economic policy, Joyce "just doesn't get it".
"Steven Joyce makes the fundamental mistake that you can't consider it in isolation. Capital gains tax, the introduction of universal kiwisaver - they are both more important than the VSR and we have said that," said Parker.
"No, I am actually not going to play his narrow little game. He just doesn't get it. Steven Joyce still seems to think it is better to send money overseas to a foreign lender than it is to save a bit more."
Parker said making KiwiSaver compulsory was, in itself, more significant than any rise in the VSR.
"It will be less effect than the conversion to universal KiwiSaver. We know from the Australian experience that as you get everyone into a savings scheme you have less inflationary pressure. You add a capital gains tax, you build some houses to take pressure off house prices and all these things work together," he said.
Joyce said Parker had not detailed how the 'big tool' would work.
"We have estimated a 1 per cent increase in KiwiSaver contributions is only likely to generate about $400 million of net new savings and it would take roughly $2.5 billion in extra savings to keep the OCR 1 per cent lower," Joyce said.
"Mr Parker has to be upfront with New Zealanders, provide some detailed numbers, and show the impact of his scheme on their pay," he said.
Parker said the issue was broad and the policies were inter-linked.
"He makes the mistake of ignoring fixed rates and banks," Parker said.
Labour leader David Cunliffe added that it was that the combined effect which mattered to New Zealanders, saying they wanted policies that "would lead to lower home mortgage rates, lower rents and a lower cost of living and, of course, the fact that everyone would rather put their money into their own savings account than see it bleed off to a bank or a landlord."
No word yet on KiwiSaver ratios
Parker and Cunliffe also refused to say how much employers would need to contribute to increased KiwiSaver rates, saying they hadn't yet made up their minds on the matter. They promised an answer before the general election.
"At the last election we said it would be two (employee contribution) plus seven, " said Parker.
"It's since moved to three plus three (which is six of the nine) and we haven't made up our final mind as to how the additional percentage to nine will be made up. What we have said is it will be a slow transition where it increases at half a percent or one percent per annum."
Reshuffle
Before discussing the VSR, David Cunliffe announced to reporters what he called a "mini re-shuffle" of the Labour front bench, in the wake of the departure of Shane Jones.
Housing Minister Phil Twyford picks up the Transport Portfolio and Grant Robertson will take on Economic Development.
Trevor Mallard, who was demoted by Cunliffe in a previous reshuffle, takes up the immigration and associate economic development roles.