After years of underinvestment is fiscal stimulus the solution to New Zealand's infrastructure deficit?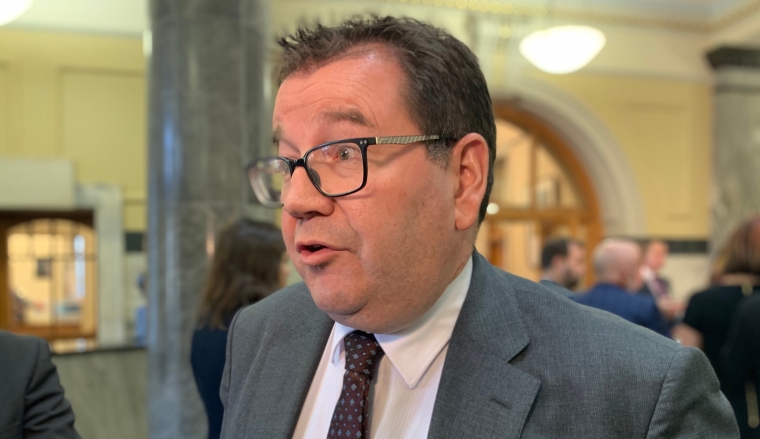 New Zealand's infrastructure deficit continues to make the headlines and with calls by some economic commentators for the Government to do more to stimulate the economy through fiscal policy, are such ideas gaining more currency?
Finance Minister Grant Robertson announced in May that he would change the Government's net debt target from the existing 20% of GDP to a range of between 15% and 25% by 2021-22. The announcement was seen as a shift from the approach he'd previously adopted with his Budget Responsibility Rules which had a target of reducing debt to 20% of GDP within five years of taking office.
Robertson said the increased debt target would give the Government more options if it wanted to combat the impact of an economic recession, or fund high value investments that will produce future economic dividends. New Zealand's core Crown net debt is low by international standards and the debt restrictions have been criticised for restricting government investment.
A theme picked up on by Kiwibank chief economist Jarrod Kerr in a recent column for www.interest.co.nz where he stated:
"Our obsession with balanced budgets and debt limits has created a burgeoning infrastructure deficit. We're one of the 10 most highly rated nations in the world. And we have less debt than most nations in the top 10. Our Government has access to some of the cheapest funding in the world. But we haven't taken advantage of our advantage. Our lack of investment has effectively choked our potential.
"We should use the record low interest rates to invest and stimulate the economy for our children. We have to live with the poor decisions of the past. But it's up to us to ensure the next generation has a healthy, vibrant, and efficient economy to grow into."
NZ's infrastructure deficit
According to Infrastructure Minister Shane Jones in an interview this week with TVNZ's Q&A the country's infrastructure deficit is massive.
"There's $130 billion dollars, according to Treasury, that we're going to have to chew through over the next 10 years and not all of that can be funded from the public purse within our current debt constraints."
From roading and rail to ports, schools and hospitals, the lack of long term investment is there for all to see.
"We didn't suddenly arrive at this rather dismal point in the last 18 months. When our government was formed, in my view, we inherited a miasma. We've written heaps of reports and we've become so risk averse in terms of process, it's almost as if we've lost the pioneer spirit of earlier generations of Kiwis that developed our infrastructure." 
And Jones says increasing Government debt to pay for some of it has been discussed with his cabinet colleagues.
"Both [Phil] Twyford, myself and Grant Robertson have been in quite intense discussions about this and I accept that Grant Robertson's view that you have to maintain a moderate level of debt to cope with adverse events carries a lot of ballast. But naturally I'm constantly agitating for us to increase the amount of infrastructure expenditure. Currently if what the economic commentators are saying comes to pass then we are going to face bleak weather and infrastructure spending is fantastic in that context."  
Spending from core Crown debt
When asked if the Government should continue to run surpluses when we have an infrastructure deficit, Jones is philosophical about it. He says a surplus will enable the government to act when the country's struck by genuinely adverse events.
"But if you are asking me if there's if there is scope for more infrastructure spending to come out of core Crown debt? Yes, I do," he says.
"Whilst private capital is capable of doing some of the heavy lifting public debt is often very cheap debt and if it is dedicated to long-term public assets like key railways and roading infrastructure it's a good thing."
And the idea of thinking beyond monetary policy and the levers controlled by the Reserve Bank isn't unique to New Zealand.
RBA's support for infrastructure spending
Across the Tasman Reserve Bank of Australia (RBA) Governor Philip Lowe has called on the recently re-elected Government led by Scott Morrison to spend more on public infrastructure.
Last month, in a speech to the Australian National University's Crawford Australian Leadership Forum, Lowe said reserve banks around the world were running out of options using traditional monetary policy and governments needed to come to the table with more expansionary fiscal policies and fund more infrastructure.   
"It's a legitimate question to ask, how effective will further monetary easing be? If you've got just a single country and it eases its monetary policy the main benefit you get is a weaker exchange rate. It improves the trade position. So the exchange rate channel is an important channel through which monetary policy stimulates growth.
But Lowe says if all countries are easing at the same time the effect of exchange rate depreciation is neutralised and you don't get the same stimulus from monetary easing.
"So there are limits to what further monetary easing can achieve. In my mind that means we need to focus on fiscal policy and structural reforms. I've long been talking about the benefits of infrastructure investment. In our economy it would benefit the demand side of the economy and it would add to the productive capacity of the nation and there tends to be quite high multipliers from public investment in infrastructure. So in Australia, but also globally, I think there's a lot to be said for investing in infrastructure."
He said with record low interest rates infrastructure projects that can produce a higher return and help stimulate further growth and a good investment.
"So the government here and right around the world should have their top drawers full of real good ideas that are shovel ready in case global growth slows. Increased spending and fiscal expansion in the current environment is going to be better than further monetary easing.     
"The Australian Government can borrow for 28 years at less than 2%. There must be projects out there that yield risk adjusted rates of return greater than 2%."
But there was a caveat. Lowe also said major infrastructure funding should be run like monetary policy - at arm's length from the politicians so voters can trust it's fit for purpose.
No doubt Lowe's message would have been music to Jones' ears.