Economy grows by 0.7% in the September quarter, and 2.3% year-on-year thanks in-part to more retail spending; Growth stronger than expected by the RBNZ and bank economists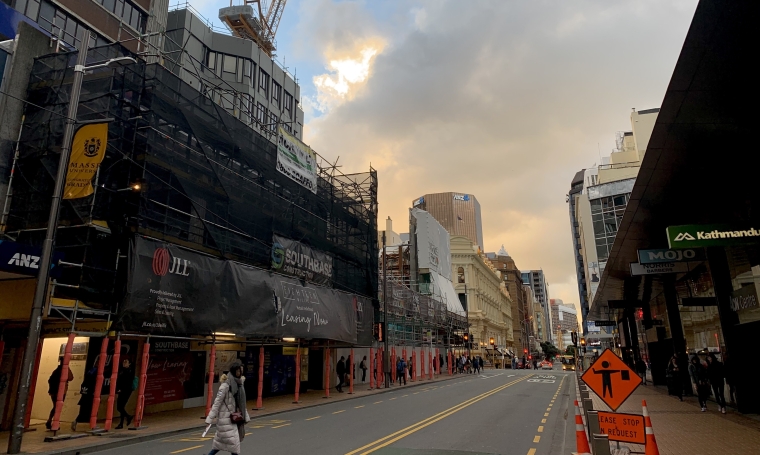 The economy grew more than expected by the Reserve Bank (RBNZ) and most bank economists in the three months to September.
Gross domestic product (GDP) was up 0.7% from the June quarter and 2.3% from the September 2018 quarter.
The RBNZ, in its November Monetary Policy Statement, forecast quarterly growth of 0.3%. Meanwhile bank economists expected growth of around 0.5%.
The New Zealand dollar hardly rose on the news, as revisions to the data show much slower growth in the first half of 2019 than previously reported by Statistics NZ. Growth in the June quarter was revised down from 0.5% to 0.1%.
However revisions also show stronger growth over 2018, making the data quite noisy. 
While most bank economists had a couple of months ago forecast one, if not two, Official Cash Rate (OCR) cuts for 2020, they have in recent weeks perked up and forecast fewer, if any, cuts.
This GDP reading, coupled with stronger business confidence and the announcement that there's more government spending in the pipeline for 2020, might see the OCR remain at 1% for longer than previously expected.
Retail and accommodation growth led growth in the service industries, with a 2.4% increase in the September quarter - the largest rise in eight years.
Growth in retail was dominated by electronics, with higher sales volumes in supermarkets and grocery stores, department stores and restaurants also contributing to the strong result.
Growth in the primary industries was driven by agriculture, forestry, and fishing (up 1.5%), with dairy cattle farming rising for the second consecutive quarter. This was partly offset by a fall in mining of 1.1%.
The goods-producing industries saw rises in manufacturing (up 0.6%) and construction (up 0.6%), following falls in the June quarter.
Manufacturing was driven by higher production of transport equipment, machinery and equipment, and food and beverages. Strength in heavy and civil engineering was behind the rise in construction.
Expenditure on gross fixed capital formation was flat in the September quarter, following a fall of 0.3% last quarter. Rises in other construction (up 4.5%) and non-residential building (up 2.7%) were offset by a fall in residential building (down 0.6%). Residential construction activity remains at a historically high level.
GDP per capita rose 0.4% in the September quarter, following a fall of 0.3% in the previous quarter. 
Economists' commentary
ANZ economists, Sharon Zollner and Michael Callaghan, said: "All up, despite the slightly stronger print than expected, today's data reflect an economy that slowed sharply in 2019 - indeed, more sharply than we had previously believed.
"But the good news is that forward-looking indicators suggest a stabilisation in growth going into 2020.
"In the meantime, growth continues to fall short of the roughly 2.6% y/y rate that the RBNZ needs to see exceeded for inflationary pressure to build. And looking forward, it remains a story of growth just not quite delivering what the RBNZ needs to be confident of hitting its inflation target, with inflation pressures set to wane in this environment and inflation expectations at risk of falling further.
"Given that, we think that a lower OCR is likely in time. We have pencilled in a 25bp cut in for May, taking the OCR to 0.75%."
Wespac economist, Michael Gordon, said: "Our view remains that the September quarter likely marked the low point for the economy this year - there is a growing range of evidence that points to a lift in momentum since then.
"However, the renewed volatility of the quarterly GDP figures may obscure that to some degree.
"While the September quarter result was substantially stronger than the RBNZ's forecast of 0.3%, the bigger issue will be how they treat the revisions to history."
ASB economists, Jane Turner and Nick Tuffley, said: "The slightly stronger GDP result, along with the recent pick-up in business confidence, will likely come as some relief to the RBNZ and result in the RBNZ's OCR risk assessment becoming more balanced. 
"Nonetheless, we continue to expect the RBNZ will cut the OCR once more over 2020, in large part due to tightening credit conditions creating headwinds to a recovery in GDP growth over 2020. 
"We have pencilled in May for this last rate cut, but the risks are skewed to a later move."