Reserve Bank Assistant Governor Christian Hawkesby says there remain 'a number of short-to-medium-term risks' on both the upside and downside for the NZ economy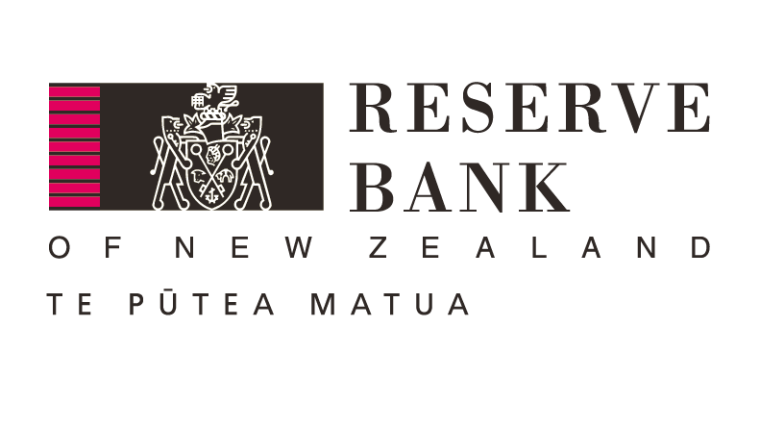 The Reserve Bank says it will be monitoring the potential impacts of the coronavirus outbreak as it considers its monetary policy settings in the year ahead.
RBNZ Assistant Governor Christian Hawkesby, in a speech titled: 'The Global Economy and New Zealand' told the Goldman Sachs Annual Global Macro Conference 2020 in Sydney on Wednesday that the RBNZ's Monetary Policy Committee will begin its February round of meetings ahead of the first Official Cash Rate review announcement on February 12.
"One of the only certainties when producing a set of economic forecasts is that they are unlikely to be exactly right. For that reason, we will also discuss and consider at length the risks and uncertainties to the economic outlook. A key part of that assessment will be, not only global developments, but how they are transmitted to New Zealand," Hawkesby said.
On coronavirus, Hawkesby described it as a "human tragedy that has emerged that we will need to monitor".  He said the SARS virus in the 2000s "provides some potential parallels, particularly through the effects on travel and confidence". 
Hawkesby said that as the global economic outlook weakened over 2019, central banks around the world responded by easing policy. The RBNZ cut the Official Cash Rate during the year from 1.75% to 1%.
"The question for us now is whether enough has been done, and how confident we can be of sustainably achieving our dual policy mandate for inflation and employment." 
Hawkesby says the RBNZ splits the impact of global economic shocks into three "channels", namely a trade channel, a financial channel and an 'uncertainty' channel.
He said there remained a number of short-to-medium-term risks to both the upside and downside for the economy.
"To be clear, this is not intended to be an exhaustive list, but rather an illustration of where relevant issues might be considered:
• Trade channel: If factors such as African swine fever and limited global dairy supply continue to support New Zealand's commodity prices, this might create some upside risk to our terms of trade. However, should these temporary factors fade more quickly than expected, our export prices and terms of trade could fall. Additionally, any escalation of US–Iran tensions could lead to rising oil prices from a relatively low base, increasing our import prices and further lowering our terms of trade.
• Financial channel: New Zealand credit spreads remained relatively low in 2019, despite heightened global uncertainties. How banks respond to the final decisions of our Capital Review announced at the end of 2019 remains a key uncertainty, with both risks to the upside and downside.17 On the currency front, as always, a key uncertainty will be whether the NZD plays its role as a shock absorber for the New Zealand economy by responding to changes in economic fundamentals; or whether it is driven by other factors.
• Uncertainty channel: Brexit and US-China trade tensions were a persistent source of policy uncertainty through 2019. Recent developments—including the UK election and US-China phase one trade deal—have provided financial markets with some relief. If there has been genuine pent up demand, the global economy could rebound strongly as firms catch up with capital spending. By contrast, while financial market sentiment has improved, to the extent that Brexit and US-China trade policy uncertainties remain far from fully resolved, a sense of caution from businesses may continue for some time yet.
Hawkesby said In New Zealand, business confidence had remained relatively low since 2017.
"In our latest round of visits across the country, businesses cited a number of domestic factors driving subdued confidence, including uncertainty around environmental policy, infrastructure, regulation and access to finance. So low business confidence in New Zealand cannot be entirely attributed to the global environment. However, it is likely to have been a factor that held back domestic business confidence from recovering sooner. The fact that measures of general business confidence in New Zealand have sat below measures of firms' own activity also reinforces this idea that the global environment is likely to have influenced the general mood of businesses."
In terms of the impact of the RBNZ's OCR cuts last year, Hawkesby said NZ interest rates are now at a lower level relative to overseas than in the past, putting downwards pressure on our exchange rate.
"Our assessment is that if domestic interest rates had remained unchanged in 2019, the [Trade Weighted Index measuring the value of the NZ currency] would have been about 2–3 percent higher between March and November. The Real Trade Weighted Index is currently sitting around its average over the past 20 years."
Hawkesby said looking to the longer term, there were a number of other challenges that the RBNZ will need to consider.
"More work will need to be done on these issues to understand their impacts as they evolve. There are uncertainties, for example, about the future openness of international trade and labour markets. There has been a growing geopolitical trend globally towards protectionism and lower migration. Rising global protectionism could reduce our export opportunities and lower migration into New Zealand could dampen our growth, but might spur investments in domestic productivity.
"Climate change is also likely to impact New Zealand's economy in a number of ways in the future. Growing environmental regulation of the primary sector, for example, could result in an acceleration in the diversification of our export industries. An ageing population may also affect New Zealand's economy, impacting our savings and investment balance. This may further reduce the neutral interest rate in New Zealand and influence monetary policy."