Westpac chief economist and Triple T Consulting founder expect the RBNZ will have to take the OCR into negative territory earlier than indicated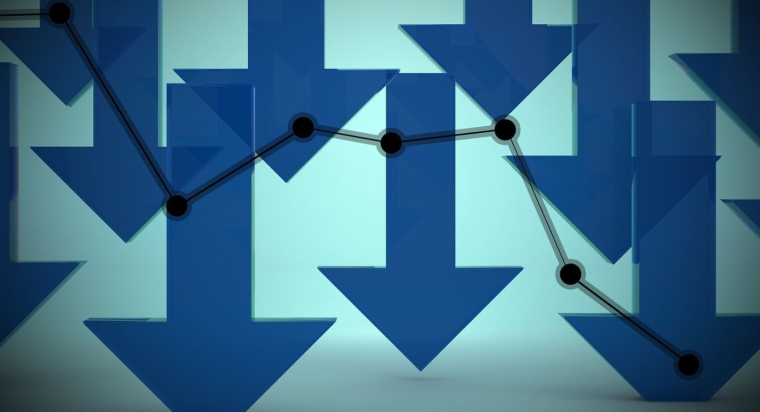 There is talk the Reserve Bank (RBNZ) might have to take the Official Cash Rate (OCR) into negative territory in November, despite it in March 2020 saying it would keep the OCR at 0.25% for at least 12 months.
Both Westpac chief economist, Dominick Stephens, and Triple T Consulting founder and managing director, Sean Keane, say the outlook has deteriorated since then, so the RBNZ will need to throw more fire power at the economy.
Stephens expects the RBNZ to signal its change of plan in its August Monetary Policy Statement, and make a 75-point cut to -0.5% in November.
When the RBNZ on March 16 cut the OCR from 1% to 0.25%, Deputy Governor Geoff Bascand told interest.co.nz (in a video interview) that not all trading banks' systems were ready to deal with negative interest rates.
He compared the situation to that at the change of the millennium when people were concerned about how IT systems would respond to the date ticking over from '99 to '00.
Yet Stephens said: "Holding off on a negative OCR until November should get around that, but the timing of the RBNZ's move will depend on how long it takes trading banks to prepare, which is uncertain."
High unemployment a key concern
While the RBNZ has launched a $33 billion quantitative easing (QE) programme, which it has publicly said it's open to expanding, Stephens and Keane said it would need to do more to meet its inflation and employment targets.
Keane noted the concern RBNZ Governor Adrian Orr expressed during a question and answer session hosted by the Trans-Tasman Business Circle last week, around the possibility of unemployment getting into the double digits.
Orr said the RBNZ's forecasts weren't far off Treasury's. In a better case scenario and with additional government support, Treasury sees the unemployment rate climbing as high as 9.5%.
Treasury didn't forecast the impact of an extended lockdown with additional government support, but it said an extended lockdown without government support (a near impossible scenario) would see unemployment peak at 22%.
Stephens forecast unemployment hitting 9.5%, but said: "We now expect a deeper decline in June quarter GDP of 16%, because the Alert Level 3 restrictions are tighter than we previously allowed for."
Interest rates wouldn't go negative for households/businesses
He made the point: "The lower the OCR goes, the less marginal impact it would have on retail rates such as mortgage rates. Thus a 75-basis point cut from 0.25% to -0.50% would bring mortgage rates down, but not by anything like as much as 75 basis points.
"We estimate that, in New Zealand, the OCR could go down to -1% before further cuts had zero impact on retail rates. This effective lower bound is lower in New Zealand than in many other countries, because in New Zealand bank deposit rates are higher relative to the OCR.
"To clarify, we do not expect any of the interest rates paid or received by New Zealand households and businesses to go negative.
"In overseas jurisdictions with negative official interest rates, retail rates have almost always remained positive.
"We do, however, expect the 90-day bank bill to go slightly below zero. This is an interbank rate, but some business interest rates are expressed as a margin over the 90-day bank bill.
"Our forecast for the two-year swap rate is that it will reach a low-point of zero before rising again from September 2021."
Market will accept change of plan if it's signalled
As for the issue of going back on its word around keeping the OCR on hold for a year, Stephens said: "The RBNZ could probably hold its head high by pointing out that the Level 4 lockdown was a truly extraordinary event, and we doubt they would come in for much criticism.
"However, any move to break an earlier commitment would have to be carefully explained and justified."
Keane made the same point, adding: "In all likelihood however the market itself will start pricing for a negative rate scenario by Q4 if the coronavirus crisis lingers, and the Treasury forecasts are in fact realised."
QE expected to nearly double 
Stephens also expected the RBNZ to increase its Large-Scale Asset Purchase programme to $60 billion at its May 13 Monetary Policy Statement.
"We estimate that total Government debt will be over $130 billion by June next year, so the RBNZ will be on track to own about 45% of the New Zealand Government Bonds on issue," he said.
"In our assessment even more monetary stimulus will eventually be required. In theory the RBNZ could just continue with an even bigger QE programme.
"But based on RBNZ commentary, we think they would prefer to switch to a negative OCR at that point.
"The RBNZ has said that it would be uncomfortable owning much more than 40% to 50% of the total bond market, because this would affect market liquidity and functioning. By contrast, the RBNZ has previously said that it favours the option of a negative OCR."