A review of things you need to know before you go home on Wednesday; the credit squeeze start to bite, big NZGB issue, AT public transport ridership dives, swaps stable, NZD firm, & more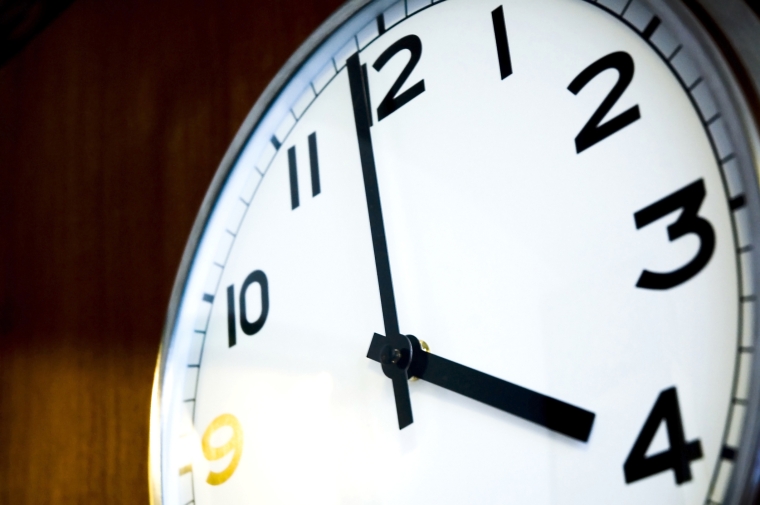 Here are the key things you need to know before you leave work today.
MORTGAGE RATE CHANGES
No changes announced today.
TERM DEPOSIT RATE CHANGES
Christian Savings cut rates today.
THE CREDIT SQUEEZE IS ON
The country's banks report that both demand and availability for credit over the next six months are set to be sharply down, with things looking particularly tough in the commercial property sector
TWO-SPEED HOUSING MARKET
The REINZ HPI shows that property prices were probably a bit stronger in Auckland than they were in many other parts of the country in June. Queenstown took a hammering.
LOTS OF MONEY, VERY CHEAP
In the latest syndication, Treasury issued $4.5 bln of 21-year NZ Government Bonds after $8.5 bln of bids. Investors outside New Zealand and Australia won 70% of the deal. This bond was priced with a yield just 1.64% pa.
EXPERIENCED ADAPTION
A lot is made of the east coast drought this year, but North Canterbury farmers have coped well with plenty of resilience and adaption, says a deep survey by the local Rural Support Trust. But challenges remain for the upcoming season.
THE INVESTMENT CASE EVAPORATES
Public transport is in deep trouble, not showing the bounceback or recovery that the rest of the economy is exhibiting. Auckland Transport's daily reports show it with an average weekly patronage drop of -40%. Private cars are displacing shared ridership post-lockdown. This is on top of the pre-lockdown situation that showed a small decline anyway. Massive investment in public systems are now chasing riders who no longer need to get to the CBD in the numbers they used to. Bus, train and ferry ridership in Auckland were all slipping before lockdown and have come back with massive losses of patronage after lockdown.
BUBBLE ALERT
In China, their banks extended a record US$1.73 tln of new loans in the first half of 2020, up +25% from the same period in 2019. But now it seems that some of this leaked illegally into high-risk property raising the stakes of an unstable bubble in that sector.
SECOND/THIRD WAVE ALERT
Australia, Hong Kong, and Tokyo are all facing the re-emergence of COVID-19. The social discipline to tolerate new lockdowns to beat the pandemic is proving far tougher the second (or third) time around.
A SECOND WAVE DROP
Australian consumer sentiment has dived in July, especially in Victoria, in the latest Westpac-MI survey. There were also declines in the rest of Australia, but they were 'milder'. In the absence of the pandemic shock, those wider declines would likely have attracted a stronger description.
OPTIMISTIC, BY NOT LOOKING OUT THEIR WINDOW
Not everyone sees problems in the second half of 2020. The Bank of Japan said today a steady slow improvement is expected.
EQUITY UPDATES
On Wall Street, the S&P500 ended its session earlier up +1.3% with a strong finish. Earlier Eropean markets ended all lower, generally by -1%. Shanhgai has opened down -1.2% today. Hong Kong however is flat (+0.1%). Tokyo has opened up strongly, up +1.4%. Locally the ASX200 is up +1.2% in ear;ly afternoon trade, mainly on the back of iron ore miners. The NZX50 Capital Index is up +0.6% in late trade on the back of Genesis, Fletcher Building, and Auckland Airport gains.

SWAP RATES UPDATE
Swap rates are probably unchanged again today although the curve may have flattened at the long end. We don't have final wholesale swap rates movement details yet but we will update this later in the day if they show a significant movement. The 90-day bank bill rate is unchanged at 0.31%. The Aussie Govt 10yr is unchanged at 0.90%. The China Govt 10yr is down by -1 bp to 3.12%. The NZ Govt 10yr yield is holding lower at 0.94%. After dipping to under 0.61%, the UST 10yr is back up to under 0.64%.
NZ DOLLAR FIRMS
The Kiwi dollar has gained a little back from what it lost yesterday and overnight, now at 65.6 USc. But against the Aussie we are lower at 93.6 AUc. Against the euro we are holding lower at 57.5 euro cents. And that means the TWI-5 is holding at just under 70.
BITCOIN HOLDING
The price of bitcoin is little-changed again but on the firmer side at US$9,256. The bitcoin price is charted in the currency set below.
This soil moisture chart is animated here.
The easiest place to stay up with event risk today is by following our Economic Calendar here ».