A look at how much Covid-19 support property owners are receiving through low interest rates versus what non-property owners are receiving from the Government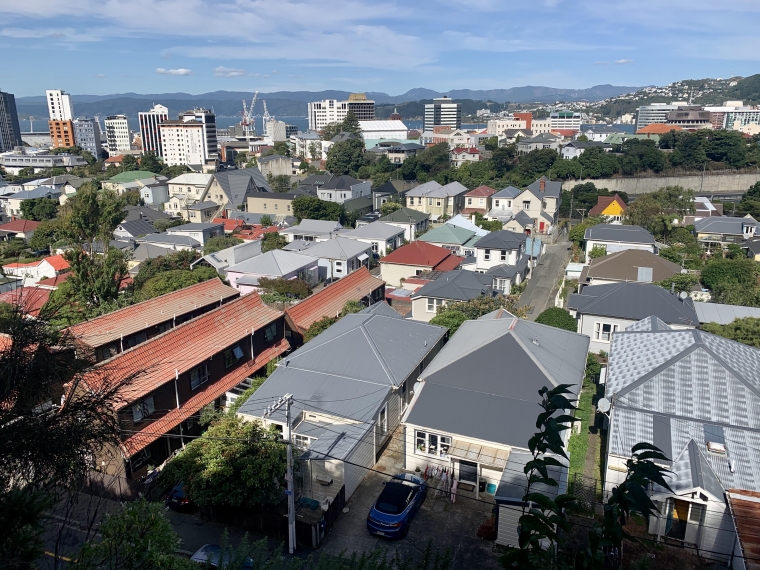 By Jenée Tibshraeny
Residential property owners are among the largest beneficiaries of government-related support provided during this pandemic.
Mortgage holders are receiving around $2.3 billion of relief on their repayments over the course of a year, thanks to the Reserve Bank's (RBNZ) efforts to lower interest rates.
This figure is the difference between applying the current average 2-year mortgage rate (2.72%) to the value of the country's mortgage book ($285.6 billion), versus applying the average rate from back in January (3.54%).
So, $2.3 billion is a very rough estimate formulated for the purpose of trying to illustrate the magnitude of savings being given to mortgage holders.
The size of this saving is likely to increase, as interest rates are expected to keep falling and remain low for some time.
A side-effect of it being cheaper to borrow and completely unlucrative to keep money in the bank, is that demand for property is expected to increase, making it more expensive.
The RBNZ's removal of loan-to-value ratio (LVR) restrictions, which had forced banks to require borrowers to have certain-sized deposits, could also increase demand and thus prices.
There are a range of forecasts around what residential property prices will do. But should they increase by say 5% over the next year, the value of New Zealand's $1.23 trillion housing stock would increase by $61.4 billion.
House prices have of course been on an upwards trajectory for some time - not only due to low interest rates, but also due to supply lagging demand.
What's more, property owners won't pocket that $61.4 billion unless they all sell-up, at which point they'd need to buy again in the same inflated market.
But should one try to crudely quantify how much the RBNZ's Covid-19 response is worth to property owners, you land at a figure of $63.7 billion over a year ($61.4 billion capital gains plus $2.3 billion reduced interest payments).
What about people who don't own property?
This begs the question; how much support are people who don't own property getting?
It is impossible to say, but it's worth noting that Treasury expects this Government's Covid-19 response to eventually total $58.1 billion. This includes $14.1 billion of unallocated "rainy day" funding.
The bulk of the funding has gone towards helping businesses retain staff and keep the lights on.
For example, $14 billion of wage subsidy payments have been made.
The Crown has lent small businesses $1.6 billion via the Small Business Cashflow Loan scheme.
Businesses are benefiting to tune of a couple of billions of dollars from a lift in the provisional tax threshold, the reinstatement of building depreciation, and the writing off of interest on late tax payments.
Funding has also gone towards supporting the likes of Airways NZ, NZ Post and various tourism businesses. Meanwhile a $900 million loan has been offered to Air New Zealand.  
While the aim is to soften the expected spike in unemployment, a significant amount less has been allocated towards people who lose their jobs.
The net cost of the Covid Income Relief Payment has been in the 10s of millions of dollars. The payment, which is worth more than Jobseeker Support in most cases, is available for up to 12 weeks for people who lose their jobs. However it's due to expire at the end of October.
The Government has also permanently increased main benefits by $25 a week, meaning a single, childless person will now receive $250 a week. 
New Zealand's total welfare expense (excluding the wage subsidy and New Zealand Superannuation) is expected to increase by $1.6 billion in the year to June 2020 (to $13.7 billion), and by another $3.5 billion (to $17.2 billion) in the year to June 2021. 
The Government has also temporarily doubled the Winter Energy Payment, automatically available to beneficiaries, including super-annuitants.
This will provide some respite for older people trying to live off their savings.
Lower interest rates will cost savers about $2.5 billion over a year.
This estimate is the difference between applying the current average 2-year deposit rate (1.13%) to the $198.2 billion of deposits New Zealand households have, versus applying the rate from back in January (2.55%).
As per the mortgage calculation above, the overly-simplified calculation makes it a very rough estimate.
The big difference between the Government and RBNZ's response is that the RBNZ's will be longer-lasting.
In other words, interest rates are expected to remain lower for longer (saving property owners, and costing savers, billions each year), while much of the additional support being provided by the Government is temporary.