Grant Robertson signals he wants banks to rein in their risky mortgage lending ASAP, saying the RBNZ's decision to consider re-imposing LVR restrictions in March is 'sensible'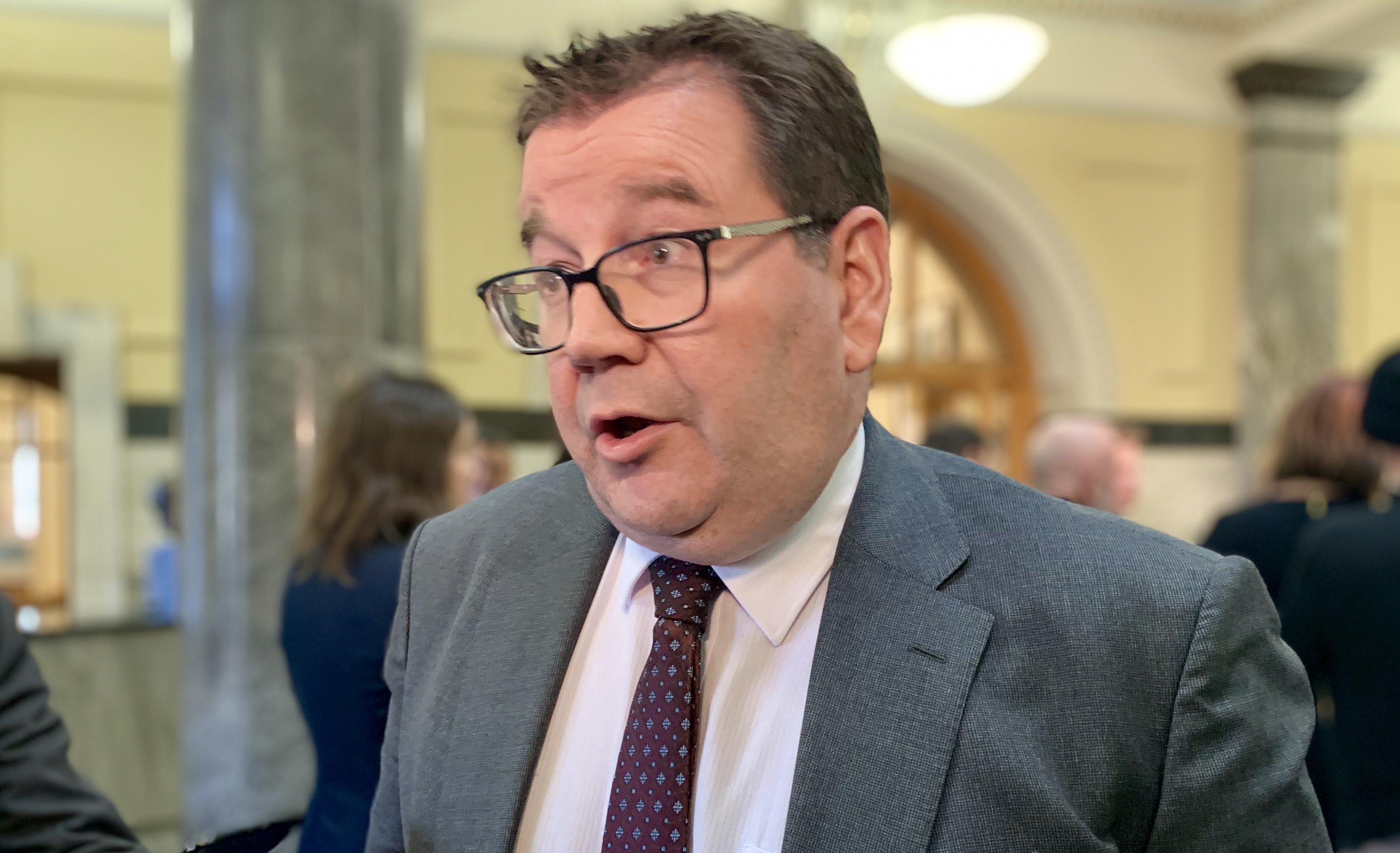 Finance Minister Grant Robertson welcomes the Reserve Bank's (RBNZ) "sensible" decision to consider re-imposing restrictions on bank lending against housing.
The RBNZ is looking to reintroduce loan-to-value ratio (LVR) restrictions on "high risk lending" from March 1, 2021.
When Covid-19 prompted the RBNZ to remove the restrictions in May, it said it would keep them off until at least May 1, 2021.
Asked by interest.co.nz for his response to the RBNZ possibly acting sooner, Robertson said, "In the current circumstances this is a sensible decision. I welcome it and I would like to see the work happen as soon as possible."
One can interpret this comment as Robertson asking banks to rein in their high risk lending now, ahead of the RBNZ likely forcing them to do so.
Robertson before the election only spoke out in support of the RBNZ's monetary policy and financial stability-related actions. However, he last week changed his tone a little, specifically saying he was bringing forward a scheduled meeting with the RBNZ.
Interest.co.nz interpreted this as Robertson wanting to be seen to be proactive and engaged, as public concerns over soaring house prices grow.
Asked on Monday what he talked to the RBNZ about, Robertson spoke cautiously, saying he had a "good general catch-up on the state of the economy".
He noted this meeting was additional the one he was due to have with the RBNZ before the release of its Monetary Policy Statement due out at 2pm today (Wednesday).
Asked last week why he'd brought forward his meeting with the RBNZ, Robertson said: "I think it's important to get that conversation happening quickly. Again, it's about building on the relationship that we had during Covid-19.
"We respect the independence of the Reserve Bank, but clearly monetary and fiscal policy through Covid-19 continue to have to work together."
Asked last week whether he believed sky-rocketing house prices were becoming untenable, Robertson said: "I'm always concerned about financial stability in New Zealand, and that's the role of the Bank.
"They have independence in monetary policy. But I'm keen to be talking to the Governor and make sure that in, what is a rapidly evolving environment, that we continue to have the close the communication we've had through Covid-19. It's important to note that Covid-19 from an economic perspective is far from over…
"While the New Zealand economy is doing well in the short-term, in the medium to long-term, those global challenges are going to have an impact on New Zealand.
"We have a very important job to do, to lead New Zealand through its recovery and rebuild in a balanced way. Part of that is a relationship with the Reserve Bank."
The RBNZ's mandate enables it to use LVR restrictions to put a lid on bank lending for financial stability purposes – in other words, to ensure the banking system is sound. It doesn't have a specific mandate to keep an eye on house prices or the inequality that high house prices can exacerbate. These issues fall in the Government's remit.
The Labour Government's solutions to improving housing affordability include underwriting new housing developments, repealing and replacing the Resource Management Act, enabling large-scale developments to go through a new streamlined consenting process, and instructing local councils to enable more densification via the National Policy Statement on Urban Development.
The previous Labour-led government attempted to curb housing demand by extending the bright-line test to five years, banning foreign buyers and ring-fencing rental losses. It didn't introduce a capital gains tax.