RBNZ notes the financial stability risks associated with sky-rocketing house prices, but doesn't ask for a debt-to-income ratio tool to be added to its macro-prudential toolkit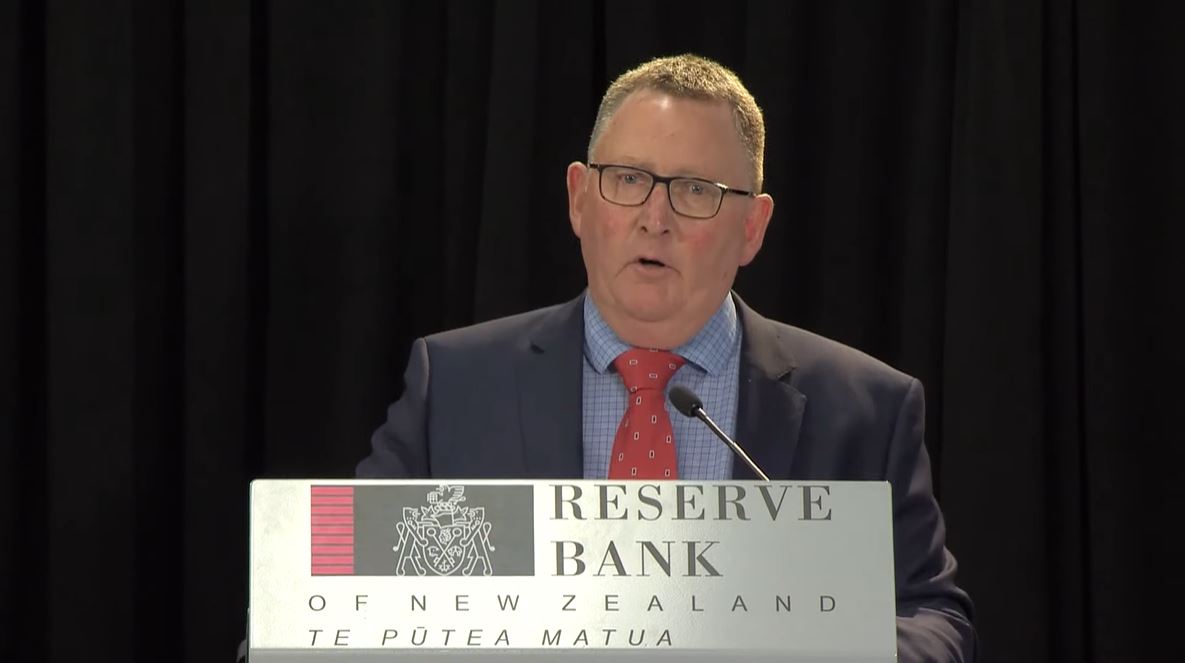 The Reserve Bank (RBNZ) believes reimposing loan-to-value ratio (LVR) restrictions will sufficiently help maintain financial stability in the face of soaring house prices.
The central bank, in its latest biannual Financial Stability Report, said "recent growth in house prices increases the risk of a sharp correction in the medium term, if the current demand and supply imbalances quickly unwind".
It noted that because residential mortgages account for 97% of loans to households, the banking system would be "vulnerable to large losses if many households became unable to service their debts, and the value of their residential properties were to fall significantly in a severe economic downturn".
It said borrowers on mortgage deferral programmes, or recent homebuyers with high LVRs/buyers who had relatively small deposits, were particularly vulnerable.
Nonetheless, the RBNZ was comfortable financial stress among households had been "mitigated by a functioning labour market, the continued decline in mortgage rates, policy actions by the Government, including the wage subsidy, and the strength of the housing market", which produces a wealth effect.
It didn't see the need to further restrict bank lending against residential property beyond reimposing LVR restrictions in March 2021.
The RBNZ reiterated its intention to reimpose the same restrictions that were in place earlier this year. These require most owner-occupiers to have a 20% deposit and most investors to have a 30% deposit, with some exceptions allowed.
Yes, people are taking on more debt vs their incomes, but servicing debt has become cheaper
It recognised there had been an uptick in the portion of new mortgage lending to borrowers with high debt-to-income (DTI) ratios.
But it stopped short of asking Finance Minister Grant Robertson to add a DTI ratio tool to its macro-prudential toolkit.
RBNZ General Manager Financial Stability Geoff Bascand said the RBNZ remained "sympathetic" to having DTIs in its toolkit (it unsuccessfully asked for these in 2016). He said it would consider this in its discussions "next year".
Bascand said DTI ratios had to be considered alongside debt servicing costs. 
"If you think they're [low interest rates] going to be there for a long time, then you can sustain a higher debt-to-income level. It's a bit context-specific," he said.
Some economic observers maintain the RBNZ will respond to Robertson's proposal for it to be made to consider house prices when setting monetary policy by targeting bank lending rather than changing tack on its mission to lower interest rates.
Robertson on Tuesday told interest.co.nz he was open to giving the RBNZ DTI tools should it want them.
The RBNZ will still be digesting Robertson's request, having been given a heads up about it on Monday before receiving a letter on Tuesday.
It said in its Financial Stability Report: "The proportions of new mortgages originated to borrowers with high LVRs, and to those with debt-to-income (DTI) ratios of greater than five, have increased from a year ago. The proportion of lending to investors has also increased in recent months."
"The Reserve Bank recently completed a hypothetical mortgage borrower survey of mortgage lending banks. Results suggested that banks are willing to grant higher DTI loans to comparable borrowers than in 2018, with the average DTI for the stylised owner-occupier borrowers increasing from 4.8 to 5.3.
"Despite this, average debt servicing as a share of the borrowers' incomes has fallen on average, from 39% to 35%, reflecting the decline in mortgage lending rates over the past two years.
"A lower debt-servicing ratio implies borrowers would have a higher capacity to absorb declines in income or increases in expenses, after making their loan repayments."
Focus on LVRs
"Until recently, some banks had increased maximum LVRs for investor lending from 70% to 80%, and there has been significant growth in lending to this category of borrowers," the RBNZ said.
"However, banks have been cautious in granting very high-LVR loans in the absence of Reserve Bank restrictions. And banks have reported that they have tightened serviceability thresholds for high-LVR loans to owner occupiers to maintain the flow of lending above 80% LVR at a relatively stable level.
"In part, this has been achieved by keeping the interest rates at which they assess borrower serviceability relatively high, with the average test servicing rate falling to 6.4% in September from 7% a year prior.
"While the share of high-LVR loans on banks' balance sheets remains relatively modest for now, a material easing in standards for new lending could see risks increase over time."
Risks beyond housing
The RBNZ stressed New Zealand wasn't out of the Covid-19 woods yet.
"As government support schemes wind down and payment deferrals come to an end, banks are likely to see a deterioration in their loan books," it said.
The RBNZ also noted low interest rates globally are boosting equity prices. 
"Strong asset prices have been beneficial for the global economic recovery so far, likely having a wealth effect on spending as well as feeding back to consumer and business confidence," the RBNZ said.
"However, in the presence of continued economic uncertainty – exemplified by a 'wait and see' approach to business investment – and a worsening health crisis with further lockdowns in some countries, elevated asset prices may mean that the risk of a correction is building.
"Price corrections in the markets for corporate debt, equities, and property could be precipitated by a phasing out of governments' economic support programmes, or a prolonged development period for a COVID-19 vaccine.
"Under some adverse scenarios, a rise in corporate bankruptcies could add to the global economic headwinds, with spillovers from corporate balance sheets to broader economic and financial conditions amplified by high corporate debt levels."