Robertson says Labour wouldn't be breaking its pre-election promises on tax if it extended the bright-line test; Orr clarifies the RBNZ would like debt-to-income ratios to be added to its toolkit but this hasn't been a priority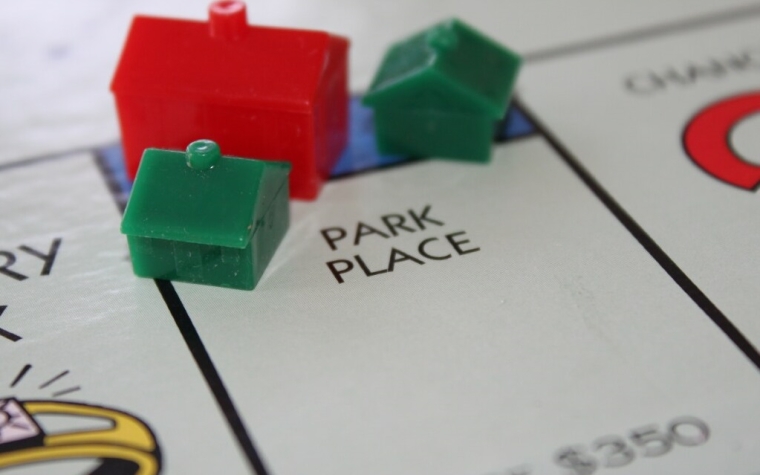 Finance Minister Grant Robertson believes Labour wouldn't be breaking its pre-election promise to not introduce new taxes, other than a new top income tax bracket, if it extended the bright-line test.
Under the test, anyone who sells a residential property within five years of buying it, has to pay income tax on any gains made. The rule excludes the family home and inherited property.
Robertson on Tuesday said he'd asked Treasury to look at ways the government could curtail housing demand in the face of soaring prices. He wanted Treasury to look at the bright-line test, other existing policies, as well as new ones.
Asked on Thursday whether his pre-election promise on tax precluded any changes to the bright-line test, Robertson said, "I don't believe so, no. It's not a new tax…
"People are getting well ahead of themselves here. We're just waiting on that advice."
Asked whether he would consider introducing a tax-free lower income tax bracket - something that could be coupled with an extension of the bright-line test to address inequality caused from house prices increasing much faster than wages - Robertson said: "We haven't even got to that point yet… I haven't even turned my mind to that."
Robertson wouldn't particularly welcome tax advice from Orr
Robertson's comments followed him asking the Reserve Bank (RBNZ) for feedback on a proposal for its Monetary Policy Committee's remit to be tweaked to require it to "avoid unnecessary instability" in house prices.
Hours after receiving a letter from Robertson on Tuesday, RBNZ Governor Adrian Orr responded by saying he would consider the suggestion. But he pointed out the RBNZ already took account of house prices and stood by the actions it had taken to lower interest rates.
On Wednesday Orr held his ground, and when pushed by media, indicated he would use Robertson's "invitation" to discuss housing more broadly, including around how government policy like tax affects it.
As tensions between the RBNZ and Minister were put on display, Orr put some of the onus back on the Government to address housing.
However Robertson on Thursday signalled he wasn't looking for advice from the RBNZ beyond its domain.
"In the letter I wrote, you would've seen I asked the RBNZ to reflect on a particular suggestion about monetary policy, and then on their monetary and financial policy. So that's what I'm looking for from the Bank," Robertson said.
"Obviously the RBNZ Governor is a free person and he can make whatever comments he wants. But we were very clear in the letter what we were looking for."
Asked how he would handle any advice from the RBNZ on fiscal policy, Robertson said: "A lot of people give me suggestions about fiscal policy, but we've been very clear about what we're looking for from the Governor."
RBNZ would like DTIs, but still needs to 'dust off the research on that'
Turning to the RBNZ, Orr on RNZ's Morning Report on Thursday gave a more definitive answer than he did on Wednesday on whether the RBNZ wanted the government to add debt-to-income (DTI) restrictions to its toolkit.
These restrict bank lending to borrowers seeking to take out a lot of debt compared to their income.
"We're dusting off the research on that," Orr said.
"But yes would be the simple answer. If we're trying to have effective tools that could head off excessive borrowing, then a debt-to-income ratio is one of those."
The RBNZ has long held the view DTI ratios should be in its toolkit. The National-led government declined an official request from it in 2016.
But importantly, Orr did not say the RBNZ wanted to implement DTI ratios. The RBNZ has not even done the work to put forward an official request to Robertson for it to be given the tool.
The RBNZ's focus is on consulting on reimposing loan-to-value ratio (LVR) restrictions in March.
RBNZ General Manager Financial Stability Geoff Bascand on Wednesday noted banks were writing more loans to borrowers with both high DTI ratios and LVRs.
But Bascand said this situation had to be considered alongside the fact low interest rates were making it cheaper to service this debt.
"If you think they [low interest rates] are going to be there for a long time, then you can sustain a higher debt-to-income level. It's a bit context-specific," he said.
How effective would extending the bright-line test be?
Coming back to the bright-line test, CoreLogic analysis done for interest.co.nz in September showed the portion of houses on-sold quickly has gone down in Auckland, but up throughout the rest of the country, since the bright-line test was introduced by the National-led Government in 2015.
In Auckland, the rule saw the portion of houses bought and flicked off within two years (as per the original rule) decline from 15% in 2015 to 6% in 2020.   
Whereas throughout the rest of the country, this portion increased from 7% to 8%.
Because Labour's extension of the rule to five years only applied to property bought from March 2018, it is too early to tell how effective this was. 
Inland Revenue didn't know much tax had been paid due to the bright-line test, as income earned from the sale of a property is lumped in with a seller's other income when they come to pay tax. 
CoreLogic senior research analyst, Kelvin Davidson, believed the impact of a tax on property investors' decision-making had been drowned out by other factors in the market, but pointed out we don't know what would've happened had the rule not been in place.