A review of things you need to know before you go home on Wednesday; some rate changes, price pressures build, jobs market strong, factories busy, Auckland stars, swaps fall, NZD holds, & more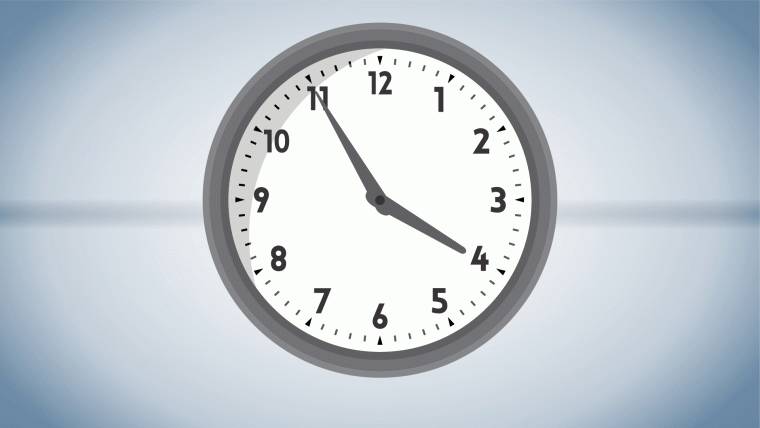 Here are the key things you need to know before you leave work today.
MORTGAGE RATE CHANGES
Resimac has cut its floating rate for LVR<70% to 2.79% from 2.99%.
TERM DEPOSIT RATE CHANGES
Asset Finance raised its 1 year rate to 3.50%.
PRICE PRESSURE OFF THE SCALE
Latest ANZ Business Outlook Survey shows an unprecedented net +85% of businesses expect higher costs ahead. In May, they suggested that business conditions were peaking; but they have expanded from there into June. Inflation expectations are now 2.33%, the highest since November 2017.
JOBS MARKET PRESSURE BUILDS
The latest BNZ/SEEK employment report shows job ads at a fresh record high in May, recording a last expanding labour market.
GETTING ON WITH IT
ANZ's June update of its Truckometer indexes shows plenty of volatility and revision. But it also shows strong traffic growth for both personal use (cars) and trucks (heavy). ANZ suggests some activity is higher because firms are working to adjust to supply chain disruptions. But they also suggest that most of it is because "firms and people are getting on with it".
HIGHER RATES & FEES
Local authorities saw their rates and "regulatory income" (which includes fees and fines) rise by +4.5% in the year to March 2021. That is turning higher again after a 2020 which saw this growth fall to just +2.2% pa at one point.
EARNINGS OUTAGE
Mercury Energy (MCY) has sharply cut its earnings guidance to $460 mln, down from the prior $520 mln. They say lower hydro generation is behind this given earlier dry conditions, and an unplanned and probably long-term outage at its Kawerau geothermal power station. These declines kept them from getting any additions from the higher earning of its Tilt Renewables investment. It's an ugly result that would have been even more ugly if it wasn't for Tilt.
"MORE AMBITION REQUIRED"
The Climate Change Commission has published its final emissions reduction budgets, saying New Zealand's starting point is worse than expected, so more will need to be done.
THREE TIMES+ OVERSUBSCRIBED
The new May 2032 NZ Government bond has been issued via syndication for $2.25 bln. These bonds carry a coupon of 2%, attracted $7.5 bln in the book-build process and were issued with a yield to maturity of 1.8725% pa at the bottom of the guidance range when they were announced. The "joint lead managers" (ticket clippers) were ANZ NZ, BNZ, Commonwealth Bank of Australia, and J.P. Morgan Securities Australia. As we have earlier noted, the subsequent normal NZGB tenders are been cut back.
FACTORIES BUSY BUILDING STOCKS?
Manufacturing sales came in +2.7% higher in the March quarter than for March 2019 (the March 2020 data is pandemic-affected of course). Manufacturing volumes are +2.2% higher on that basis. These are not impressive gains, but at least they are gains. Of some concern is that finished stocks are up almost +13% on the same basis. Manufacturing to build stocks can be an indication things aren't sustainable at current levels. This March data is a contrast to the strong June business confidence survey above.
HO HUM
The NZX listed property equities rose +2.4% last week and are up +3.6% since the start of October 2020. Last week's mover is Vital Healthcare (VHP) which was up +1 place to 27th in the NZX50. This is a sector with an overall capitalisation of $11.4 bln or 9% of the overall NZX50 capitalisation. It is not a sector that is starring in the overall index. Interestingly, these 8 companies together have a capitalisation less than Fisher & Paykel Healthcare's $16.6 bln.
A GLOBAL #1
Auckland has topped the Economist's The Global Liveability Index 2021. Sydney fell out of the top ten. Osaka Japan was #2, Adelaide was #3, and Wellington was #4 sharing that spot with Tokyo. (It doesn't look like housing affordability was a big factor in this survey. The main categories for scoring were crime and threats, healthcare, culture & environment, education, and infrastructure.)
AN INFLATION ENGINE
China's producer prices grew +9.0% in May from a year ago, the fastest rate of increase in 13 years and higher than the +8.5% expected. In April they rose +6.8% on the same basis, so the pace is quickening. Their consumer prices rose +1.3% year-on-year and while that was faster than for the prior month it was less than the +1.6% pa expected.
GOLD HOLDS
Compared to this time yesterday, the gold price is down -US$8 and now at US$1892/oz . It closed in New York at this same US$11893/oz and in London at US$1893/oz.
LOCAL EQUITIES TENDING POSITIVE
Wall Street ended its session virtually unchanged from the prior day. The Tokyo market has started out down -0.3%, and Hong Kong has opened -0.1% so far. Shanghai is up +0.3% in early trade. The ASX200 is down a minor -0.1% in early afternoon trade, but the NZX50 Capital Index is heading for a +0.4% gain late in its session. Auckland Airport (AIA #2 +2.0%) and Ryman (RYM #9 +1.8%) lead the NZX50 gainers. ATM #10 +1.6% and FPH #1 +1.2% also booked good gains.
SWAP & BONDS YIELDS SOFT AGAIN
We don't have today's closing swap rates yet. If there are significant changes again today, we will update this item. They probably fell. The 90 day bank bill rate is unchanged at 0.32%. The Australian Govt ten year benchmark rate is down -7 bps at 1.53%. The China Govt ten year bond is little-changed at 3.14%. The New Zealand Govt ten year is down -4 bps at 1.78% and now above the earlier RBNZ fix of 1.77% (-5 bps). And the US Govt ten year has fallen back -4 bps to 1.53%.
NZ DOLLAR HOLDS
The Kiwi dollar is holding at 72 USc and where it was when we opened this morning. Against the Aussie we are little-changed at 93 AUc. Against the euro we are soft at 59.1 euro cents. That means the TWI-5 is now at 73.5 and very little-changed from where we opened this morning.
BITCOIN VOLATILE
The bitcoin price is now at US$32,555 and very little different from this time yesterday. But in between things have been volatile, falling at one point to US$31,035 and near is 2021 lows. Volatility in the past 24 hours has been very high at +/- 4.5%.
This soil moisture chart is animated here.
Keep ahead of upcoming events by following our Economic Calendar here ».