Finance Minister wants more research done on the winners & losers of low interest rates, but can't say whether having this info last year would've seen him implement different policies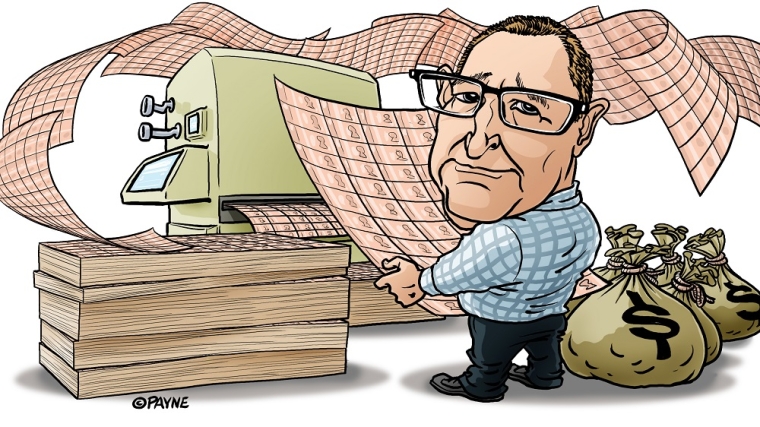 Finance Minister Grant Robertson is encouraging the Reserve Bank (RBNZ) to publish more research on who has benefited, at whose expense, from the central bank slashing interest rates.
But, Robertson can't say whether he would have done anything differently to address the side effects of the RBNZ lowering the cost and increasing the supply of money, had the central bank last year given him more information on how this would affect different groups in society.
Robertson told interest.co.nz that because the RBNZ operates independently from the Government, there isn't a formal mechanism, like a Regulatory Impact Assessment, through which it's required to detail the impacts of its policies.
"I guess that's something that could be considered," he said.
Nonetheless, in his just-published annual Letter of Expectation to RBNZ Governor Adrian Orr, dated March 9, Robertson said: "To support an informed public debate on the distributional consequences of the Reserve Bank's monetary and financial policy actions, I encourage you to publish further research on the impact that your policies have on distributional outcomes in New Zealand…
"Looking ahead I am particularly interested in effective co-ordination of fiscal and monetary policy, the distributional consequences of monetary and financial policy actions and addressing access to affordable housing.
"An effectively functioning housing market is a critical component of a sustainable and inclusive economy and promotes the maintenance of a sound and efficient financial system."
The Letter of Expectation Robertson sent Orr in April 2020 - just after the RBNZ cut the Official Cash Rate to 0.25% and launched its quantitative easing programme, didn't mention housing or the way the benefits of loose monetary policy are spread across soceity. 
Research being done after the fact
Both the RBNZ and The Treasury are now doing research on the distributional impacts of the unprecedented moves the RBNZ made to keep inflation and employment buoyed in the face of COVID-19.
The RBNZ has started this process by considering international research on the matter and looking at the impact loose monetary policy has on the bond market.
It hasn't properly started looking at the impact on New Zealand's largest asset class - property.
It said, in its Statement of Intent, it would publish more research within the next 18 months.
The Treasury said it plans to publish research "in coming months" on how New Zealand's housing assets are spread across people with different levels of income and wealth.
"One interesting preliminary finding is that all income deciles hold a similar proportion of their wealth in housing assets (higher income deciles have higher overall wealth and higher housing wealth, but the two types of wealth are held in roughly the same proportions across all income deciles)," said Dominick Stephens, who is on secondment as Treasury's Deputy Secretary and Chief Economic Advisor.
Maintaining a social licence
While the RBNZ is on track to meeting its inflation and employment targets, it, The Treasury and Robertson are acutely aware low interest rates have sent house prices even further north and reduced savers' incomes.
Former Prime Minister and Finance Minister Bill English is even among the RBNZ's critics, having a go at it for supposedly overcooking its response to COVID-19.
However, the RBNZ has been clear from the start of the pandemic it's taking a "least regrets" approach, and would rather risk overcooking than undercooking its response.
The central bank has also noted it's simply doing what it's required to by law, targeting inflation and employment.
Secretary to The Treasury, Caralee McLiesh, came in to bat for the RBNZ in a speech last week.
"Lower interest rates increase employment, benefit borrowers and asset holders, and reduce returns to savers. The net effect on total wealth and income inequality is an empirical question we cannot yet fully assess," she said.
"What we do know is that monetary policy is a broad tool that is not well suited to managing distributional impacts - this is the domain of other policies including fiscal, regulatory and social policy.
"But greater transparency and communication - without transferring accountability to the RBNZ - can help. Recent changes to the monetary policy remit aim to improve policy coherence in this way, and we continue to coordinate with the RBNZ on these and related matters."
Fiscal policy could do more in the future
McLiesh spoke in detail about how fiscal policy, or government spending, should play a greater role in supporting the economy beyond the COVID-19 crisis, especially in this structurally low interest rate environment.
Robertson said it was too early to specify how The Treasury's shift in thinking - which he supported and encouraged - would translate into policy.