The Treasury warns the Government needs to start looking at the tax, health and superannuation systems, as an ageing population is set to send the country's debt too far north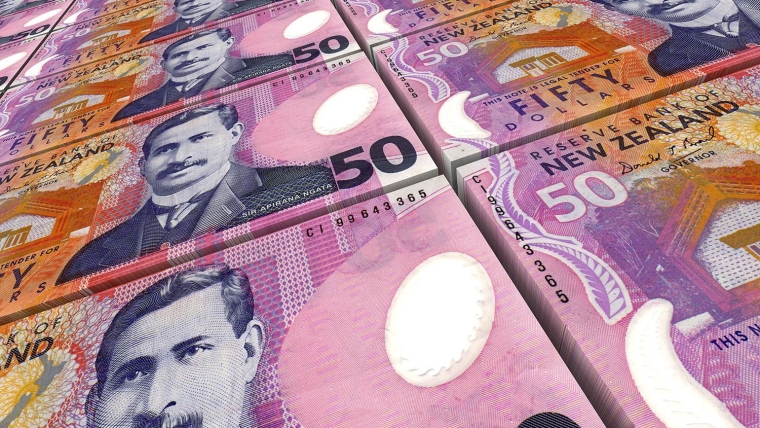 The Treasury says the Government needs to start thinking about how it's going to get on top of rising costs associated with both an ageing population and climate change.  
It maintains the level of debt issued in response to COVID-19 is "prudent", and reducing debt levels too quickly could come at a "significant" cost.
However, it also says "net debt is likely to be on an unsustainable trajectory if expenditure and revenue follow historical trends".
It made this comment in its draft combined 2021 Statement on the Long-term Fiscal Position and Long-term Insights Briefing, released for consultation until July 30.
The Treasury said the "scale of long-term fiscal challenges" means a "significant adjustment" in policy settings is necessary.
"Policies often have long lead times and it is important that any changes are signalled in advance, giving time for people to adjust," the Treasury said.
"Small and gradual changes in the nearer-term could help to minimise the cost of fiscal pressures across generations, preventing higher debt and a larger adjustment in the future.
"There are also likely to be costs to delaying action, particularly if interest rates start to rise (increasing our debt servicing costs)."
One policy change won't cut it
The Treasury didn't provide policy advice around what the Government should do long-term to reduce its debt levels.
Rather it did some modelling around potential policy changes, noting a "comprehensive package" would be required.
It considered raising the age of entitlement for NZ Superannuation (NZS), indexing NZS to inflation rather than wages, raising tax rates, and lowering health spending growth, among other changes. 
The Treasury projected government spending on health will increase from 7% of gross domestic product (GDP) to 10% by 2061.
Meanwhile spending on NZS will rise from 5% to 7.6% of GDP by 2061, all the while tax revenue is expected to remain the same as a percentage of GDP. 
"Our current tax-to-GDP ratio is below the OECD average, but New Zealand depends more than most OECD countries on a relatively narrow range of taxes on income and consumption - around 90% compared to an OECD average of around 70%," the Treasury said. 
"Provided that current taxes are considered fair and efficient, a relatively narrow range of efficient taxes could be the best choice for New Zealand."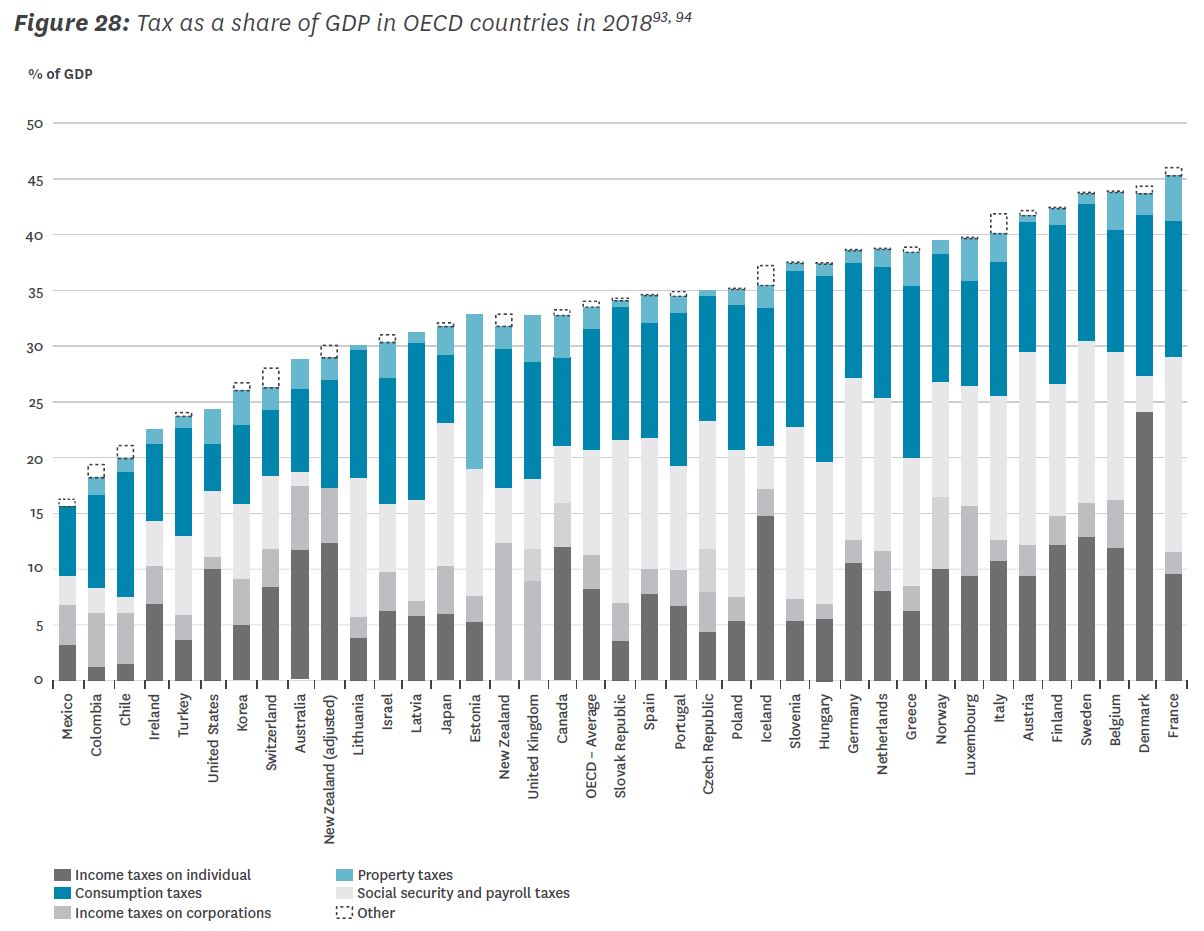 Difficult to put a number of the ideal level of debt 
Importantly, the Treasury also suggested walking away from pinpointing a government debt target.
Pre-COVID-19, it recommended governments target net debt of 50% to 60% of GDP with a buffer of around 20% of GDP to respond to shocks.
However, the Treasury is now taking a broader view, saying there are a number of measures beyond debt-to-GDP - "generally the preferred measure" - that indicate whether a fiscal position is sustainable or not.
"There is no explicit definition of what a "prudent" level of debt is," the Treasury said.
"This is because that level may vary over time, is more likely to be a range, and the decision involves both value judgments and analytical judgement."
The Treasury said it is useful to consider both the "level" and "trajectory" of debt.
"In the absence of a long-run target for the level of net debt, governments can still identify and implement policy options that return net debt to a sustainable trajectory," the Treasury said.
Evolved thinking
Publication of the Treasury's draft document follows Secretary to the Treasury Caralee McLiesh delivering a comprehensive speech a fortnight ago around how government spending may need to do more to support the economy longer-term, particularly if interest rates remain relatively low by historic standards.
"While fiscal discipline is always important, it is also important not to have an excessive focus on debt levels as an end objective in and of themselves," McLiesh said.
"The general rule of thumb is that debt should fund spending where, across generations, the benefits in wellbeing exceed the costs of that spending.
"The 'right' level of spending therefore depends critically on the value of spending initiatives. Where initiatives can deliver high value for money, the appropriate level of debt will be higher.
"And with debt servicing costs at historically low levels, there is greater headroom for high-quality investments that raise living standards across generations."