Jude Murdoch and Steven Hail argue modern monetary theory offers desperately needed clear thinking and fresh ideas for our society and our democracy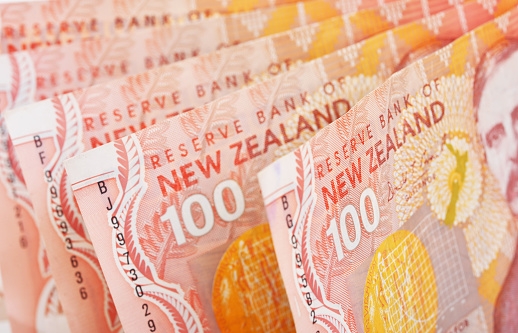 By Jude Murdoch and Steven Hail*
What is modern monetary theory?
Modern monetary theory (MMT) is a lens for properly understanding how the government funds its spending in a country that controls its own currency. MMT accurately describes how money, debt, and taxes actually work in our modern economies. Yet MMT is often badly misunderstood and misrepresented, so let's expand on what it means.
At its heart, MMT shines a light on two core truths about a government that issues its own currency, known as 'fiat' currency. These truths aren't theories or suggestions about how we should or could run our economies. They don't belong to either the political left or right. They simply describe what happens in the real world, right now. And they apply to our government as the issuer of the New Zealand dollar.
A government is nothing like a household: it creates the money it spends
First, a government issuing its own currency has no true financial limit on what it can spend on goods and services for sale in that currency. It doesn't have to earn or borrow money before spending it, like a household does. Taxes have a number of important roles (as we explain below), but, contrary to the popular myth, they don't finance government spending. As the currency issuer, when a government spends it simply creates new money. It's as easy as entering numbers in a spreadsheet. The idea that such a government is like a household is therefore a complete myth.
Any government issuing its own currency has 'monetary sovereignty' provided it also meets two other criteria: the currency has a floating exchange rate, and there is no substantial government debt issued in a foreign currency. As well as New Zealand, countries like Australia, the UK, Japan, Canada, and the USA all have monetary sovereignty. Countries with monetary sovereignty can never run out of their own money.
But other countries can. Greece or Italy or any other member of the Eurozone are not monetary sovereigns, because the European Central Bank - not the individual member states - issues the Euro. Similarly, while countries like Argentina issue their own currency, they also don't have monetary sovereignty because they issue significant national debt in US dollars — and they can definitely run out of US dollars.
MMT focuses on the real spending limits: a country's people and its resources
Second, while a government with monetary sovereignty is not financially constrained, it still faces real limits on how much it can spend. These are the hard limits on our collective 'productive capacity': how many people are available to work, with what skills, our equipment and infrastructure resources, our institutional capacities, and the ecological space for all our activity. If the government and the private sector combined spend too much and go past those limits (which could be in particular sectors), the outcome is inflation.
A common myth usually arises at this point: if governments have no financial constraint, they'll just keep spending and we'll end up with 'hyperinflation', like Weimar Germany and Zimbabwe did. These two infamous cases show inflation can soar when an economy's productive capacity is suddenly and substantially cut, while more spending chases that reduced output. Weimar Germany's productive capacity shrank heavily after World War I. After Germany defaulted on crippling reparation payments in foreign currencies, France and Belgium retaliated by invading and occupying Germany's key industrial region, the Ruhr. In Zimbabwe, land reforms to redress an unjust colonial legacy caused agricultural production to fall rapidly as inexperienced workers took over 70% of farms. Other industrial contraction followed, and Zimbabwe's government also had to use foreign currency for food and raw material imports.
Both examples serve to illustrate why real productive capacity and the risk of inflation are central to MMT's understanding of our economies. As prominent MMT economist Professor Stephanie Kelton recently explained:
If I had to describe the MMT project in a single sentence, I would say it is about replacing an artificial revenue constraint with a real inflation constraint. … The limit [for a currency-issuing government] is the impact of the spending. Not the spending itself, and not the deficit—the limit is inflation. That is central to MMT.

I would go further and say that no school of macroeconomic thought treats inflation more seriously than MMT. We place it at the centre of the analytic framework. Inflation is the binding constraint. … MMT is about identifying the real limits, and not cowering in fear of running out of money or adding to the deficit.
So, inflation is the critical concern. But when there are unused or underused resources in the economy, when there are people who want a job but cannot find one, government spending to harness those resources and create real work will not be inflationary.
Let's examine other common questions and points of confusion about MMT.
If taxes don't fund government spending, what are they for?
As we noted above, a government with monetary sovereignty doesn't use taxes to raise revenue before it spends. The idea of 'taxpayer funded' is actually another myth. But taxes provide other vital functions.
Taxes give money value in the first place. By requiring us to pay taxes in the currency it issues, the government creates demand for that money: we need to get some to pay our taxes. To do that, we sell goods and services — and our labour — in return for the government's currency. Once we realise this, we can readily see the government actually has to spend money into circulation before we can earn it. Again, taxes don't finance government spending.
Taxes take spending power away from people and businesses. Money paid to the government in taxes is removed from the system entirely; it ceases to exist. Governments can create 'real resource space' through taxes, enabling them to spend without creating inflation. Shifting some money from spending on goods or services to paying tax frees up space for the government to purchase and provide those real resources to the public.
Taxes can also redistribute income and wealth, helping reduce inequality in our societies. And taxes or other charges can discourage certain activities like pollution or using up non-renewable resources, while encouraging more beneficial ones.
Government deficits are surpluses for the private sector
When a government spends more than it taxes in a year, it runs a fiscal deficit. In New Zealand and elsewhere, government deficits are criticised using the mistaken logic of household accounting: if businesses and the public have to balance their books and avoid deficits, why should the government be different?
As we explained above, a government with monetary sovereignty is nothing like a household. This criticism is just another part of the myth that governments need to tax or borrow before they can spend. The myth overlooks the crucial fact that the government is a currency issuer, where everyone else is a currency user. In reality, a government deficit is actually a private sector surplus — the government is making a net deposit of newly created money into the banking system when it spends. In fact, a government running a surplus takes money out of the rest of the economy, leaving the private sector in deficit. This is simple accounting.
But won't repeated government deficits scare off buyers of government bonds and harm the economy? No, this is another common myth. It's founded in the mistaken belief that investors fund government spending when they buy bonds the government issues as 'debt', and can therefore control the interest rate the government has to pay. The myth then assumes these buyers will 'lose confidence' in a government's ability to repay their investment if they see mounting government deficits, demanding higher and higher interest rates in response. These rising costs are then assumed to hurt the economy through inflation.
Japan: the world's largest level of government debt, but no inflation
We only have to look to Japan to see that repeated government deficits do not harm the economy of a government with monetary sovereignty. In reality, central banks can directly control interest rates on government debt whenever they like, at whatever rate they like — and the Bank of Japan has been doing exactly that for many years. Japan has the highest level of government debt in the world, approaching 250% of its Gross Domestic Product (GDP). In comparison, New Zealand government debt is around 25% of GDP, but expected to rise substantially over the next few years.
Today, the Bank of Japan itself holds almost half of the debt issued by its own government, and it does that by creating new money to buy it. It's just an accounting operation. Far from having to fight off overseas investors, soaring interest rates, and inflation, Japan has battled the opposite threat for more than two decades: deflation. The reality is Japan will never run out of its own money, and buyers of government debt do not control Japan's interest rates.
QE is not MMT
In the wake of the 2008 global financial crisis, and now in response to COVID-19, central banks around the world have been buying back large amounts of government debt and some private debt (including the Reserve Bank of New Zealand). This process is known as 'quantitative easing' or 'QE'. It involves central banks creating new money to buy bonds from the financial sector, by crediting the reserve accounts of their private bank in exchange. The aim of this is to lower longer term interest rates and encourage private banks to lend and invest in the economy.
As we noted above, Japan has been doing this at scale for many years. But QE is a form of monetary policy, not the fiscal policy of government spending on real resources — and its severe limitations are evident. In buying up government debt, central banks are simply swapping one form of money (government bonds) for another, central bank reserves. Yet, critically, QE has done little to get money into the hands of those who will spend it, increasing real economic activity. Lower long-term interest rates have no impact if businesses don't have the confidence to borrow, and private banks do not and cannot lend out reserves directly.
In practice, lower interest rates resulting from QE tend to drive speculative purchases of unproductive assets like shares, other financial products, and real estate. This further inflates asset bubbles, increases inequality, and makes the financial system more fragile. Stern warnings of these effects are already sounding over New Zealand's heated housing market, prompting the Government to propose explicitly including house price stability in the Reserve Bank's monetary policy remit. On the same day, the Reserve Bank responded advising that it already considers the potential impact of monetary policy on asset prices, including house prices.
An MMT approach would harness the fiscal policy of government spending and taxation to mobilise all unused or underused resources in the economy. As the currency issuer, the government can put money in the hands of those most likely to spend or invest it on real goods and services, with real public benefit.
We can choose
MMT does away with the myths and misunderstandings that paint governments as households. MMT devotes enormous effort to developing the tools to properly assess when and how much governments can spend without causing inflation. It accurately explains where the real limits exist in our economy, rather than deluding us we can't tackle our many problems because our government 'can't afford it'. As we face the huge challenges of COVID-19 and the enormous threats of climate and ecological breakdown, MMT offers desperately needed clear thinking and fresh ideas for our society and our democracy. We think it's well past time for us all to engage with them.
Q Is anyone doing MMT? A We are. Q Isn't MMT dangerously inflationary? A Well, we have it now. Does it feel dangerously inflationary? Q Why doesn't Prof X embrace MMT? A Not sure. Maybe embarrassment? Q Isn't it risky giving politicians this power? A They already have it.

— Steven Hail (@StevenHailAus) November 25, 2020
---
*Jude Murdoch is a lawyer in the public sector, based in Wellington.
*Steven Hail is a lecturer in the School of Economics at the University of Adelaide, a research scholar at the Global Institute for Sustainable Prosperity, and founder of the Sustainable Prosperity Action Group. Steven's most recent topical mainstream public piece is an article in the Sydney Morning Herald. (He also featured in this interest.co.nz video interview in August).