A review of things you need to know before you go home on Thursday; no retail rate changes, inflation rising, AIA admits poor conduct, FHBs win more housing, supermarkets in the gun, swaps stable, NZD firmer, & more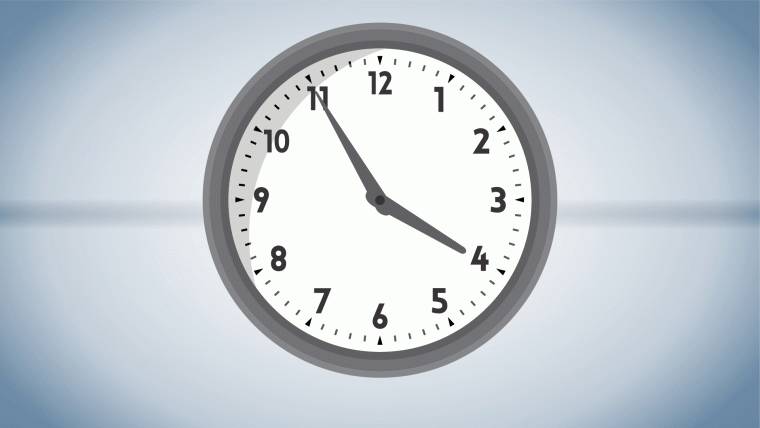 Here are the key things you need to know before you leave work today.
MORTGAGE RATE CHANGES
No changes today so far.
TERM DEPOSIT RATE CHANGES
None here either.
INFLATION BUILDING
The latest ANZ Business Outlook Survey shows businesses confidence has fallen somewhat - but expectations of inflation and cost pressures continue to mount - in fact to the highest levels in nine years. It's an inflation message too big to ignore, says BNZ. Confidence about firms own prospects is far higher that what they say about the overall business climate, none more so than in rural New Zealand.
YET MORE INSURER POOR CONDUCT
The Financial Markets Authority says life insurer AIA has admitted making false and/or misleading representations to customers and faces a paying a penalty of $700,000.
FHBs WINNING MORE HOUSING DEALS
First home buyers are accounting for a whopping 41% of housing sales each month, new interest.co.nz First Home Buyer Report shows. This research independently confirms RBNZ loan tracking data from banks.
NOT-REAL COMPETITION, BUT WHAT TO DO ABOUT IT?
The Commerce Commission 517-page draft report into the retail grocery sector finds our supermarket companies are making 'persistently high' profits when compared internationally and 'avoid competing strongly' with each other. 'Some form of intervention' is needed, the Commission says.
LOTS OF DEMAND, FEW WINNERS AT LOWER YIELDS
The $500 mln of NZ Govt Bonds tendered today got bids from 126 bids totaling $1.3 bln - but only 11 of those bids won anything. Four of them won $200 mln in the May 2024 tranche at an average yield of 0.88% pa (which is lower than the 0.92% last time). Five of them won the $200 mln April 2029 tranche at an average yield of 1.40% and down from 1.47% last time. Only two won anything from the $100 mln April 2037 tranche at a yield of 1.94% pa which was down from 2.09% for this bond two weeks ago.
AN EYE ON THE LISTED PROPERTY COMPANIES
Although the Property sector of the NZX50 (an eight company set) showed little movement last week (and under-performed the overall market) there were some rather sizeable shifts between them. Goodman Property (GMT, #15) rose +2.1% and Investore (IPL, #39) rose 3.0% last week. But Precinct Property (PCT, #20) fell -2.7% and Vital Healthcare (VHP, #26) fell -1.9%. Overall these eight companies account for 9.3% of the NZX50 capitalisation, which is actually up marginally from 9.1% a year ago.
FUTURE POTENTIAL?
Federated Farmers is talking up teh prospects for coarse wools. The say three actions should give the moribund sector a boost. That includes a consolidation of the two farmer-owned wool cooperatives, funding of new research and development of unique wool particles, powders and pigments with global export potential for applications as diverse as cosmetics, printing, luxury goods and personal care, and a joined-up farm assurance program that guarantees a standard of supply and traceability for the product that is backed by 23 wool companies. One day something will work out for wool.
WORSE PRESSURE IN NSW, EASED ELSEWHERE
There were 239 new community cases in NSW today with a record 126 not assigned to known clusters, so still going backwards fast there. Their lockdown has been extended by four weeks and masks are mandatory there now. Queensland has closed it's border with NSW, which is a last-resort action for them. There were five new case in New Zealand, none in the community.
GOLD ON THE MOVE UP
Compared to where we were this time on yesterday, the gold price is up +US$14/oz to US$1816/oz in early Asian trading. This is now above the recent range-trading levels.
EQUITIES YURN POSITIVE
The NZX50 Capital Index is up +0.5% near the end of its Thursday session. The ASX200 is up +0.4% in early afternoon trade. In Asia today the openings are all positive with Hong Kong up +2.2%, Shanghai up +0.9% at its open and Tokyo now up +0.4% in their early trade today. The S&P500 ended today's session unchanged.
SWAP & BONDS RATES HOLD
We don't have today's closing swap rates yet and if there are significant ongoing changes we will note them here. They are probably unchanged. The 90 day bank bill rate is unchanged at 0.47%. The Australian Govt ten year benchmark rate is down -1 bp so far at just on 1.16%. The China Govt ten year bond is up +2 bps at 2.93%. The New Zealand Govt ten year is down -1 bp at 1.50% but still below the earlier RBNZ fix of 1.51% (-1 bp). The US Govt ten year is unchanged at 1.24% although it has been relatively volatile in between.
NZ DOLLAR FLAT
The Kiwi dollar has been up-and-down today but is currently at the same level it was at at this time yesterday, namely 69.6 USc. Against the Aussie we are up slightly at 94.4 AUc. Against the euro we are down slightly at 58.8 euro cents. The TWI-5 is now just over 72.4 and little-changed.
---
Support us AND go ad-free! Find out how.
---
BITCOIN FLAT
The bitcoin price is now at US$39,901 and is now -0.5% below where it was at this time yesterday. Volatility in the past 24 hours has been moderate at +/- 2.7%.
This soil moisture chart is animated here.
Keep ahead of upcoming events by following our Economic Calendar here ».