'Reasonably good reasons' why house prices are high in Australia and New Zealand says HSBC economist
By Gareth Vaughan
Australia doesn't have a housing bubble and there are "reasonably good reasons" why house prices are high in both Australia and New Zealand, says HSBC's chief economist for Australasia Paul Bloxham.
Bloxham, who joined HSBC last year and is a former Reserve Bank of Australia economist, told interest.co.nz there were lots of reasons why Australia didn't have a housing bubble.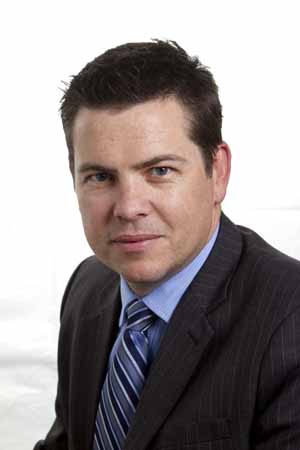 In an unusual move last September Commonwealth Bank of Australia (CBA), that country's biggest mortgage lender and ASB's parent, issued slides rebutting the suggestion from some economists that Australia did have a housing bubble. CBA argued that concerns about a housing bubble were driven by a "superficial or incomplete analysis" of Australia's property market.
The latest figures from RP Data show Australian house prices rose by a seasonally adjusted 0.4% in the December quarter last year and 4.7% over 2010. Melbourne and Sydney prices rose by even more, 8.4% and 6.6%, respectively. The median price in Sydney is A$525,000 and A$505,000 in Melbourne.
Although acknowledging Australian house prices were "relatively high" by global standards, Bloxham said he doesn't believe the country has a housing bubble.
"I think there are reasonably good reasons for why house prices are high in Australia," said Bloxham.
These include that a lot of the houses are in urban centres and are large by international standards meaning the quality of the housing stock is high.
"If you look around the cities like Sydney and Melbourne, you don't see lots of apartment buildings you see lots of trees, you see lots of parklands and you also know there are lots of relatively big blocks in the middle of those cities. The urban density is quite low compared to Singapore, Hong Kong or New York," said Bloxham.
"What that says is that there's high quality housing in the middle of those cities."
Moreover Australia doesn't have particularly good transport infrastructure, especially in Sydney.
"So it really is the case that if you want to work in the city you've got to live quite close to the city. It's these fundamental factors that mean house prices are high. People are competing for the same housing stock, it's high quality, it's near the city and they all want to be there."
'No fundamental change likely'
Unless these fundamental factors changed suddenly, which Bloxham doesn't believe they will, it would continue to be attractive to live in the middle of Australian cities for those who work in them.
"It seems pretty reasonable to assume house prices are high for a reason," Bloxham said.
Australian house prices have been growing in line with household incomes since late 2003 with the house price to income ratio reasonably steady for about eight years at about four. House prices had been flat for about nine months and this was likely to continue for a while because the Reserve Bank of Australia has been lifting interest rates, which are now "a bit above neutral" with the cash rate at 4.75%.
"I think from here on in they continue the trend they've been on for the past eight years or so and they grow roughly in line, in the medium term, with disposable income," Bloxham said.
"The thing that's going on in the Australian economy is not in the housing sector. The really big thing in the Australian economy right now is in mining investment. Conditions are tighter for households because we're making space for all this mining investment to go on. So that means house prices are going to track sideways," Bloxham added.
"If they were going to fall they would have fallen when there was the big aversion to housing assets back during the global financial crisis."
With income growth in Australia running at about 6% or 7%, this was the sort of rate Australian house prices were likely to rise at in the medium term.
New Zealand house prices to 'track sideways'
In New Zealand however, average total hourly earnings increased just 1.9% last year. On top of this unemployment was sitting at 6.8% as of December.
"Income growth is substantially slower here (than in Australia) at the moment," the Sydney-based Bloxham who visited Auckland this week said. "And I think that's going to be one of the key features that means that house prices don't rise for a while."
The latest Real Estate Institute of New Zealand (REINZ) figures, for January, show there were just 3,252 houses sold in January, - the lowest monthly sales volume since REINZ records began in January 1992. The median house sale price in January was NZ$340,000. That's down from NZ$352,000 in December and NZ$350,000 in January 2010.
The latest figures from government owned valuation group Quotable Value (QV), for January, show residential property values in New Zealand are now 5.8% below the market peak of late 2007. That compares with significantly bigger falls in other western countries such as the United States, Spain, Ireland and Britain.
Bloxham said there were good reasons why house prices in both Australia and New Zealand should be high because there are reasonably good prospects for both countries in terms of future income growth. There was "good reason" to think New Zealand's economy will improve this year with the "three R's" of the "food story" (high commodity prices), "football story" (Rugby World Cup) and "fixing the flatlands" (rebuilding after last September's big Canterbury earthquake).
That said, the New Zealand housing market was likely to "track sideways" for the rest of 2011 and perhaps into 2012.
Affordability issues for first time buyers 'fixing themselves'
As for housing affordability, Bloxham said the key question is whether houses are accessible to new entrants and they're certainly less accessible than they used to be.
"The difficulty then is how to fix that. The only fundamental way you can fix an accessibility/affordability problem, is to reduce house prices and having house prices fall is not particularly a happy outcome (because) when the ownership rate is quite high, you're going to do quite a bit of damage to the population," said Bloxham.
The best way to fix the affordability problem was for house prices to not grow for a period of time and for incomes to grow, meaning you grow your way out of the housing accessibility problem.
"And I think that's exactly what's happening, particularly at the moment in Australia," Bloxham said. "In New Zealand house prices are flat and income growth weaker than Australia but still positive. If house prices are going to travel sideways for a while that's going to fix the accessibility problem and that's the only way you can do it."
See the latest Roost Home Loan Affordability Report here and a Reserve Bank of Australia report Asset Prices, Credit Growth, Monetary and Other Policies: An Australian Case Study co-authored by Paul Bloxham here.