ANZ NZ not following parent in move to more regular floating loan rate announcements; But NZ banks agree OCR and floating mortgages are 'decoupled'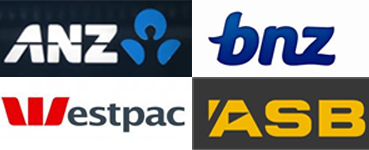 By Gareth Vaughan
ANZ New Zealand won't be following its Australian parent and moving to announcing any changes to floating interest rates on home and small business loans on the second Friday of each month, but New Zealand's big banks share the ANZ Banking Group's views that their funding costs aren't determined by the Official Cash Rate (OCR).
ANZ was the first of Australia's big four banks to blink - eventually -  in a Mexican stand-off last week after the Reserve Bank of Australia cut the Cash Rate by 25 basis points to 4.25% on Tuesday. ANZ dropped its interest rates for home and small business loans by 25 basis points, but not until Thursday, and was followed by the other big banks, - ASB's parent Commonwealth Bank of Australia, BNZ's parent National Australia Bank and Westpac.
In a sting in the tail for customers ANZ said, however, that bank funding costs were now largely unrelated to movements in the Reserve Bank of Australia's Cash Rate, meaning from now on it will announce changes for retail and small business variable (floating) interest rates on the second Friday of each month.
A spokeswoman for ANZ NZ, which operates the ANZ and National banks, told interest.co.nz that there were no plans to move to monthly floating interest rate pricing announcements in New Zealand. That said, she said the local subsidiary agreed with its parent's views that interest rate considerations for banks include many factors other than just the Reserve Bank's OCR.
"We continually assess interest rates across all our products taking these factors into account," the ANZ spokeswoman said.
ANZ NZ Treasurer Paul Daley told interest.co.nz last month the cost of borrowing three to five year wholesale money in 2007 for ANZ was about 25 basis points over swap rates. During the global financial crisis it increased to 250 basis points and was "probably back up" at those sorts of levels now.
"Looking forward, with what's going on in Europe at the moment, it's pretty hard to see those wholesale funding costs coming down in any material way," Daley said.
New Zealand banks source around one-third of their total funding from wholesale markets.
BNZ to remain 'flexible' in the way rates are raised and cut
Andy Symons, BNZ's retail director,  said through a spokeswoman that his bank's funding costs weren't determined by the OCR as the money BNZ borrows and on-lends to customers comes from a combination of local deposits and wholesale funding.
"The cost varies depending on the duration of the funding (which we continue to lengthen in response to Reserve Bank core funding ratio  requirements) and market conditions at the time the funding is raised," Symons said.
"We don't borrow overnight (at the OCR rate) to fund the loans we make to our customers.
In terms of announcing any changes to rates, Symons said BNZ constantly reviewed rates and would stay flexible in the way rates are cut and hiked to reflect "real changes in bank funding costs and to reflect that we are operating in a highly competitive banking marketplace."
Thorburn's warning becomes reality
Symons' comments echo those made to interest.co.nz by BNZ CEO Andrew Thorburn in October when he said even if the OCR stays at its record low of 2.5% for an extended period, banks floating mortgages, currently favoured over fixed-term loans by home loan borrowers, may rise because banks' funding costs are likely to increase.
"I don't think there has ever been a direct link between the OCR and floating (home loan) rates or business interest rates. Because the floating rate is the overnight cash rate, it's obviously the risk free rate and that's at 2.5%. As the term and the risk goes up the higher the rate. What I'm saying is I don't think it has ever been coupled because over the last few years as banks funding costs have gone up, that has been fed through to rates immediately, particularly on the business side," Thorburn said.
Since the interview with Thorburn BNZ has hiked its Total Money floating mortgage rate by 15 basis points to 5.74% from 5.59%, although the move largely brings the rate into line with those offered by BNZ's rivals. The OCR has remained at 2.5%.
'OCR one of a number of factors', ASB says
Through a spokeswoman, Catherine McGrath, ASB's executive general manager for strategy, payments and product, said the OCR was one of a number of factors ASB considers when setting variable interest rates, alongside its offshore and onshore funding costs including the "continuing pressure" on retail deposit rates in New Zealand.
"As these and other wider market factors regularly change, we are constantly reviewing their impact on our interest rates, and we will continue to make adjustments as required," McGrath said.
Meanwhile, a Westpac NZ spokesman said the ANZ move was a "decision made in Australia for their environment" and therefore not something Westpac NZ had a comment on.
Across the ditch ANZ's Australian retail CEO, Philip Chronican, said the move to announcing rate changes on the second Friday of the month would provide a "measure of predictability" for customers on when rate changes will occur and  "flexibility to reflect movements in funding costs across the full spectrum of funding sources" for ANZ.
Chronican said given the economic and banking crisis in Europe, ANZ's decision to cut interest rates by 25 basis points last week was one of the most difficult it has made in recent times.
"Retail banking margins have been contracting as the cost of funds has progressively risen over the last six months," he said.
For the year to September the ANZ Banking Group posted a record annual cash profit of A$5.13 billion and ANZ New Zealand made a record annual net profit after tax of NZ$1.085 billion.
(Update corrects references to new ANZ Australia policy to reflect it making rate changes on the second Friday of the month rather than fortnightly as was stated in some references in the story).
This article was first published in our email for paid subscribers this morning. See here for more details and to subscribe.