A review of today's news and many data updates; yields fall, fx rises, Fonterra share price up, house prices, grocery prices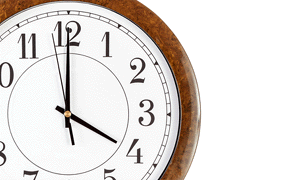 This year we are launching a daily story that wraps up all the changes over the past 24 hours, the things you should know before you go home.
The NZIER Quarterly Survey of Business Opinion (QSBO) came out today with a very strong result - a 20 year high. However, there was no inflation 'smoking gun' so markets are settling in for a March OCR rate hike, rather than a surprise January one. The result did cause our currency to rise at first, but it has fallen back a bit to about 83.6 USc at 3:45pm.
QV's take on house price growth is that they rose +10.0% in the year to December nationally. Auckland is up 15.4%, Wellington +3.3%, and Christchurch +12.7%. At the other end of the scale, prices in the central Hawkes bay declined -6.5% during 2013.
The REINZ version is due out this time next week.
December electronic transactions were up +5.9% above the same month a year earlier, but at a slower pace than the previous month. December is always strong, but on a seasonaly adjusted basis, hospitality, consumables, and apparel sectors were leading the growth.
The NZD got quite bit stronger over the past 24 hours, not only against the USD but versus almost all others. The TWI is up to 78.77, its highest since April 2013 (when it reached 79.3). It has risen with the AUD - and the Chinese yuan, which is at a record high against the USD.
Swap rates are tracking sideways today, although they are falling away by 1 or 2 bps for terms 3 yrs of longer.
The 5 and 10yr NZ Govt bond yields fell today and are now at their lowest levels since early November.
Our grocery price monitoring shows a jump this week, after a period of general decline. Based on our tracking, we expect food price inflation will be tame when it is released by StatsNZ tomorrow.
The Nelson Building Society (NBS) raised its 2 and 3 year TD rates. This comes after they and the Heretaunga Building Society both raised their mortgage rates late last week. The Police Credit Union also raised TD rates.
Kiwibank raised its credit card balance transfer to 2.99% from 1.99%.
Gold has now risen over US$1,248/oz - in local currnecy the rise has not been quite as marked however; NZ$1,490,. Silver is at US$20.09/oz
The RBNZ monitoring of the Core Funding Ratio shows it is 85.0 at November - and it has been at this level since September.
The Fonterra share price actually rose 6c today to $5.68, despite the latest contamination story.
And finally, an interesting preview: in our preliminary KiwiSaver December data capture we are seeing quite a few of the aggressive funds with gross returns over 20%+ pa. A lot haven't done that of course, but the ones reporting these gains do stand out. We will be updating our databases soon.