A review of the things you need to know before you go home on Wednesday; online retailing strong; mortgage approvals softer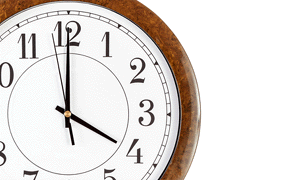 Here are the key things you need to know before you leave work today.
Food prices fell 0.1% for the month of December 2013, but were up 1.53% for the year as a whole. Fruit and Vegetables continued to decline (down 2.2% for the year) however the main contributors to the rising prices were Non-alcoholic beverages, Grocery foods and Restaurant meals.
This official data has grocery prices up 2.0% over the year, whereas our shopping basket has them up a tiny 40c or 0.02%. The difference is that we account for specials and home brands; StatsNZ does not. It is still an urban myth to say grocery prices are rising significantly.
The Co-operative Bank has raised its one year mortgage rate to 5.29% from 5.19%. They also raised their TD rates for term of 2 to 4 years by between 20 and 25 bps.
ASB and BNZ have also recently raised term PIE rates.
Despite our very strong currency and the relatively weak crude oil prices, local petrol prices are holding at about $2.18 per litre for 91 unleaded, according to the latest MED monitoring. They are almost 6% higher this year (or +7.9c / litre) than at the same time last year. This is despite the crude oil price in NZ$ being virtually identical over the same period. Rising taxes made up +3.7c per litre of the difference at the pump price. Oil company 'components' accounted for +4.2c per litre of the increase (where pump price, less crude oil, less taxes = the oil company component which involves refining and distribution.)
Mortgage approval levels were out today and they came in quite a bit softer than they were before the holiday break. They are usually down after Christmas but these were lower even accounting for the season. The new LVR restrictions may be starting to bite as the pre-approvals are worked through. But to be fair, it is still too early to be definitive.
Swap rates flattened again today.
The exchange rate fell back as the day progressed.
The gold price fell in London and New York today, both in US dollars and NZ dollars. In case you didn't know, we have a daily review and update of precious metals, including the scrap price for gold here. Our weekly Precious Metals email is also a good way to keep up with the latest price changes. (We track semi-precious metals daily as well - copper and aluminium - and these are on a steady downward trend.)
Silver Fern Farms announced a new push to sell its produts 'direct and online' in Shanghai, and use a local TV shopping channel to promote the range.
The December online retail sales index published by BNZ was out today. That showed that sales to domestic online retailers accounted for 61.1% of all NZ online shopping in December. But it was the international retailers who saw the fastest growth from kiwi online shoppers - they were up some 24% from the same month a year ago, whereas local online retailers saw a 9% rise on a comparable basis. Shopping on Christmas Day and Boxing Day was up even slightly more, but local online retailers gained a better share.