New Zealand's largest mortgage lender pushes its fixed home loan rates up across all terms 1 to 5 years; term deposits also raised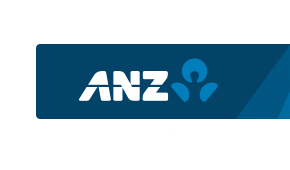 ANZ has raised most fixed home loan rates sharply this morning, along with the majority of its term deposit rates.
The bank also moved up all of its term deposit rates apart from the six, nine and 12 month terms. The one month rate was moved up 20 basis points and all the other rates by 25 basis points.
The rise in the fixed rates may be a signal that fixed rates are about to move higher across the whole market.
ANZ have raised their one year rate by 16 bps to 5.85% from 5.69%.
The 18 month rate is up 14 bps to 5.99% from 5.85%.
Their two year fixed rate is rising 20 bps to 6.49%.
All longer rates are up 20 bps with the three year rate rising to 6.85%, the four year rate to 7.19% and the five year rate to 7.40%.
These changes put ANZ significantly higher than all their main bank rivals. However it is likely most of them will take the opportunity to hike soon as well.
Interestingly, while most other banks have moved floating and some fixed rates, Westpac has yet to announce any move.
Wholesale swap rates have been rising since the RBNZ OCR decision, although most of the longer term moves are more a response to offshore rate changes.
ANZ's new fixed rates compare with other banks as follows:
See all carded, or advertised, bank home loan rates here.
| | | | | | |
| --- | --- | --- | --- | --- | --- |
| below 80% LVR | 1 yr | 18 mths | 2 yrs | 3 yrs | 5 yrs |
|   |   |   |   |   |   |
| | 5.85% | 5.99% | 6.49% | 6.85% | 7.40% |
| | 5.69% | 5.85% | 6.29% | 6.60% | 7.20% |
| | 5.69% | 5.85% | 5.95% | 6.29% | 7.20% |
| Kiwibank | 5.49% |   | 5.99% | 6.40% | 6.90% |
| | 5.49% | 5.85% | 5.95% | 6.35% | 7.20% |
|   |   |   |   |   |   |
| Co-op Bank | 5.49% | 5.85% | 5.99% | 6.35% | 7.10% |
| | 5.59% |   | 5.79% | 6.55% | 7.20% |
| SBS / HBS | 5.50% | 5.75% | 5.90% | 6.20% | 6.85% |
| TSB | 5.40% | 5.85% | 5.99% | 6.40% | 7.20% |
--------------------------------------------------------------
Mortgage choices involve making a significant financial decision so it often pays to get professional advice. A Roost mortgage broker can be contacted by following this link »
--------------------------------------------------------------