ASB challenges its rivals with a market leading three year fixed mortgage rate offer, adjusting others up and down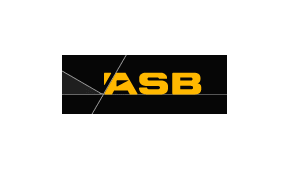 ASB has adjusted its three year fighting rate and chopped 30 bps off its 2 year fixed mortgage rate today.
The new ASB three year rate is now the lowest for this term in the market, even though it was reduced a mere 4 bps.
This fighting rate is 'special' in that it only applies to new and existing lending with an LVR of less than 80% and where your salary is credited to an ASB transaction account, and you must have an ASB credit card.
Borrowers who can't meet this criteria will need to take the regular 3 year rate of 6.85%.
At the short end, the six month rate has been raised to 5.65%, up 10 bps from 5.55%, and the one year rate also goes up by 10 bps to 5.95% from 5.85%.
These two increases make these ASB offers the highest among banks for those terms.
The new ASB two year rate which had the big adjustment merely brings it into line with two other main rivals, but it is still nothing out of the ordinary.
In addition to these rate changes, ASB also changed its 'cash contribution' offer. You can now get up to $2,000 for a new loan of at least $250,000 and where new security is provided.
The rate changes also apply to BankDirect and Sovereign, although Sovereign does not offer the three year 'special' nor the cash-back incentive.
See all banks' carded, or advertised, home loan rates here.   
The latest fixed rates compare as follows:
| | | | | | |
| --- | --- | --- | --- | --- | --- |
| below 80% LVR | 1 yr | 18 mths | 2 yrs | 3 yrs | 5 yrs |
|   |   |   |   |   |   |
| | 5.85% | 5.99% | 5.95% | 6.85% | 7.40% |
| | 5.95% | 5.99% | 6.19% | 6.25% | 7.40% |
| | 5.85% | 5.99% | 5.95% | 6.29% | 7.40% |
| Kiwibank | 5.85% |   | 6.19% | 6.60% | 7.20% |
| | 5.85% | 5.99% | 6.19% | 6.85% | 7.40% |
|   |   |   |   |   |   |
| Co-op Bank | 5.85% | 5.85% | 5.99% | 6.35% | 6.99% |
| | 5.59% |   | 5.79% | 6.55% | 7.20% |
| | 5.60% | 5.85% | 5.99% | 6.35% | 6.99% |
| TSB | 5.70% | 5.85% | 5.99% | 6.60% | 7.40% |
--------------------------------------------------------------
Mortgage choices involve making a significant financial decision so it often pays to get professional advice. A Roost mortgage broker can be contacted by following this link »
--------------------------------------------------------------