SBS offers new low 5 year mortgage rate; BNZ offers higher 'cash bonus' incentives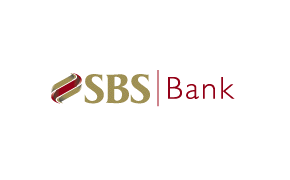 SBS Bank has reduce two fixed home loan rates this morning, both at the long end.
It has reduced its three year rate to 6.25% from 6.35%, matching most other banks in this term.
But it has also reduced its five year rate to 6.79%, down 20 bps from 6.99%.
That is a new low for a five year fixed home loan from any New Zealand bank in the current market.
SBS Bank has often led the market with a very competitive 5 year fixed rate. For most of 2014 until the week of March 17, SBS Bank's 5 year rate was 6.55%, a rate it had held since September 2013. From then it crept up to 6.99%, but now is on the way down again. It is currently the only bank offering 6.79% for this term.
BNZ extended its cash-back offers yesterday, taking a different approach to its competitive positioning.
It is offering cash incentives to attract clients. It has a new $3,000 'cash bonus' on any of its home loans with new lending of $250,000 and over; or a $2,000 'cash bonus' for any new lending between $100,000 and $249,999.
To qualify for these BNZ incentives, you need one of their transaction accounts and any one of their other products to take up either of these offers.
These cash incentives allow you to structure your home loan any way you want; fix, float, or offset.
It doesn't matter if you have less than a 20% deposit; you'll still be eligible to receive a cash bonus, BNZ says.
Competition for home loans is already intense and is likely to get even sharper as real estate sales transactions are clearly slowing down.
Yesterday's REINZ data revealed transaction levels 20% lower than the same month a year ago, and the REINZ confirmed this is a slowdown more than can be explained by simple seasonality, school holidays or Easter.
It is especially noticeable among first home buyers, the REINZ said.
That means banks will be keener than ever to attract borrowers who are rolling over their loans at the end of a fixed term, and encouraging others on floating rates to fix.
See all banks' carded, or advertised, home loan rates here.   
The latest fixed rates compare as follows:
| | | | | | |
| --- | --- | --- | --- | --- | --- |
| below 80% LVR | 1 yr | 18 mths | 2 yrs | 3 yrs | 5 yrs |
|   |   |   |   |   |   |
| | 5.85% | 5.99% | 5.95% | 6.85% | 7.40% |
| | 5.95% | 5.99% | 6.19% | 6.25% | 7.40% |
| | 5.85% | 5.99% | 5.95% | 6.25% | 7.40% |
| Kiwibank | 5.85% |   | 6.19% | 6.29% | 7.20% |
| | 5.85% | 5.99% | 6.19% | 6.25% | 7.40% |
|   |   |   |   |   |   |
| Co-op Bank | 5.85% | 5.85% | 5.99% | 6.35% | 6.99% |
| | 5.59% |   | 5.79% | 6.55% | 6.99% |
| | 5.60% | 5.85% | 5.99% | 6.25% | 6.79% |
| TSB | 5.70% | 5.85% | 5.99% | 6.25% | 7.40% |
--------------------------------------------------------------
Mortgage choices involve making a significant financial decision so it often pays to get professional advice. A Roost mortgage broker can be contacted by following this link »
--------------------------------------------------------------