A review of things you need to know before you go home on Wednesday; BNZ meets market on TD's; more spent on travel & healthcare in June; RBNZ up's GDP forecast; new lending code; court date set for Hanover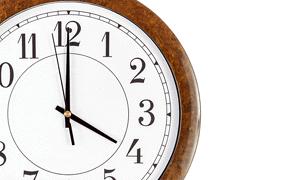 Here are the key things you need to know before you leave work today.
TODAY'S RATE CHANGES
BNZ raised term deposit rates for terms between four months and one year. These small increases will not overly excite term deposit investors. BNZ term deposit rates are now in line with their competitors in most terms. 
ELECTRONIC CARD TRANSACTIONS
The latest data was softer in June with the retail components coming in flat. The 'core' retail items (excluding fuel and vehicle-related spending) fell 0.4% for the month. Kiwis spent more on non-retail items such as travel and healthcare during June.
GO AHEAD FOR FISHER & PAYKEL FINANCE RESTRUCTURE
A restructure at consumer lender F&P Finance got the green light from a debt holders meeting today. The company's chief financial officer Rhys Clark told interest.co.nz about 99% support for the plan was achieved at the meeting, well above the 75% support required. Clark said proxies representing more than 80% of deposit holders and bank debt were lodged.
F&P Finance will now send a letter to deposit holders who will have two weeks to decide whether to take up an early deposit redemption offer. As of March 31, F&P Finance had $110.7 million worth of deposits on issue. In a recent prospectus F&P Finance estimated between $20 million and $30 million of its deposits could be redeemed.
"Certainly the feeling we have today is we'd be surprised if it was that high," said Clark.
Clark reiterated that F&P Finance plans to continue offering deposits to the public, and the restructure won't alter the terms of the company's retail deposits.
The restructure includes plans to launch a $275 million receivables securitisation programme, which F&P Finance says is the first Australasian securitisation of a credit card type product in 10 years, and repay the bulk of its $320 million of bank loan facilities with ANZ, BNZ and Westpac. The securitisation programme will be used to fund a proportion of F&P Finance's Q card receivables. The restructure will also see the transfer to the parent company - Fisher & Paykel Finance Holdings Limited - of the group's insurance business, of software and intangible assets, and the potential future transfer of the group's equipment leasing business, Equipment Finance Ltd.
F&P Finance says the proposed changes will bolster its funding flexibility, and position the company for future growth. See more on the restructure here.
PROVINCIAL CENTRES OFFER BETTER RENTAL YIELDS
Quotable Value data shows property values continue to rise much faster than rents in Auckland, although investors in other parts of the country may be seeing better rental growth. Provincial centres such as Tauranga, Hastings, Palmerston North, Nelson and Invercargill, are expected to see better rental growth, with rents keeping pace with, or overtaking property value increases.
RBNZ REVISES GDP GROWTH FORECAST
In a speech today Deputy RBNZ Governor John McDermott revised forecast GDP growth, with the RBNZ now expecting a 2015 peak of 2.8% (up from 2.5%). The new estimate reflects a more productive use of investment capital, higher forecast investment due to stronger business confidence and higher labour supply on the back of better net migration data.
PROPOSED RESPONSIBLE LENDING CODE
The Government calling for submissions on a new lending code aimed at improving consumer protection. The proposed code follows on from the enactment of the Credit Contracts and Consumer Finance Amendment Act. As expected the banks are calling for a flexible code that doesn't inflict "huge" compliance costs on them.
FITCH AFFIRM NZ RATING
Fitch Ratings affirmed New Zealand's AA foreign currency credit rating overnight and improved the outlook to 'positive' from 'stable'.

"New Zealand's economic policy framework, business environment and standards of governance rank among the world's strongest from a credit perspective, and warrant high-grade sovereign ratings," said Fitch.
JULY 15, 2015 COURT DATE FOR HANOVER
It's cold comfort for investors who lost money in Hanover Finance but Hanover directors and promoters are set to step into the courtroom, more than three years after civil action was filed against them by the Financial Markets Authority. The regulator is seeking compensation, declarations of civil liability, civil pecuniary penalties of up to $500,000 against each of the five directors and promoters. If found guilty the parties could also face a five-year management ban.
MIGHTY RIVER POWER CAPITAL BOND ISSUE
Mighty River Power has confirmed the successful issue of $300 million worth of unsecured subordinated Capital Bonds with an initial interest rate of 6.90% per annum. The interest rate was marginally higher than the minimum rate of 6.8%. The interest rate is due to be reset in five years time (11 July 2019). The bonds begin trading on the NZX at lunchtime on Friday, 11 July.
WHOLESALE RATES
Wholesale swap rates fell on average by 4bps across the curve today. However, the 90 day bank bill rate was steady at 3.66%.
OUR CURRENCY
The NZ dollar edged marginally higher against the US dollar and was flat against the AU dollar. Fitch Rating's announcement regarding an improved outlook for NZ gave the Kiwi an early morning push higher but it has since lost some of these gains during the day. The NZ dollar is at 87.9 USc, at 93.4 AUc. The TWI is now at 81.6 and back to its all-time post float high.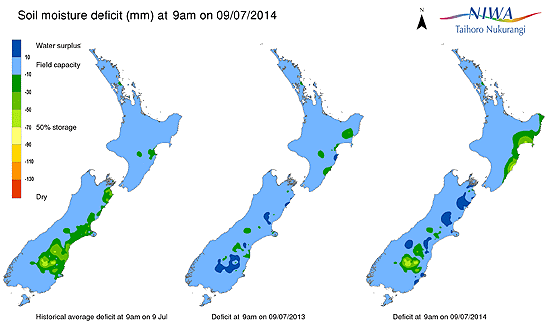 You can now see an animation of this chart. Click on it, or click here.