A review of things you need to know before you go home on Tuesday; Westpac grabs some extra margin, Transmission Gully underway, the MetroGlass yo-yo, wholesale rates rise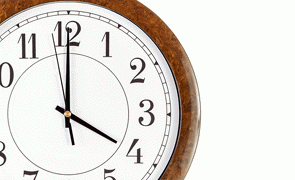 Here are the key things you need to know before you leave work today.
TODAY'S MORTGAGE RATE CHANGES
Both Westpac and TSB Bank both raised their floating rates today. TSB Bank hiked its one by +25 bps - the same as last week's OCR rise - while Westpac went one 'better', hiking its main floating rate by +35 bps. However, even after grabbing back a bit of extra margin, they still have a lower floating rate than all their main Aussie-owned rivals.
Kiwibank also hiked its floating mortgage rate by 25 basis points to 6.65%, and said term deposit rate increases were coming next week. The Co-operative Bank is also increasing its floating mortgage rate, by 25 basis points to 6.70%, and is also lifting term deposit rates for terms of nine and twelve months.
TODAY'S DEPOSIT RATE CHANGES
On the saving side, Westpac raised all its term deposit and term PIE rates for terms up to 18 months by +10 to +35 bps.
MORE (BIG) RATE RISES
ASB and BankDirect have both hiked their debt consolidation loan rates today. ASB's secured rate has gone up +45 bps to 15.95% from 15.5%. BankDirect have raised secured personal loan rates to 15.5%, up +75 bps from 14.75% and their unsecured loan rates have risen a similar amount to 19.5% from 18.75%
TRANSMISSION GULLY UNDERWAY
Contracts were signed today for this major piece of Wellington infrastructure, no doubt pushed ahead by electioneering. Transmission Gully will save lives says the Government, shorten peak journeys by as much as 15 minutes, remove heavy traffic from a number of local communities and provide a more resilient route that will open more quickly following natural disasters.
Meanwhile, BNZ announced it's lead bank to Wellington Gateway Partnership, the consortium that will build the 27 kilometre Transmission Gully motorway, providing 20% of the senior bank debt facility that will be used to fund construction. The project is a public-private partnership.
S&P AFFIRM AUSTRALIA'S AAA CREDIT RATING
"The unsolicited ratings on the Commonwealth of Australia benefit from the country's strong public policy settings, economic resilience, and significant fiscal and monetary policy flexibility," S&P said. "We believe these factors provide Australia with a strong ability to absorb large economic and financial shocks, as was demonstrated during the global recession in 2009. Australia's high external imbalances, dependence on commodity exports, and high household debt moderate these strengths."
STORM DAMAGE
The ICNZ reports the cost of insured damage from the June 2014 storm that brought down trees and power lines cutting power to over 80,000 residents was $30 million, and takes the storm damage tally for the year to $107 million.
WHOLESALE RATES
Swap rates rose today in a mild steepening, up +1 bp for one year, +2 bps for two and three years, and +3 bps for all longer terms. The 90 day bank bill rate is unchanged again at 3.69% at 4pm.
OUR CURRENCY
The NZ dollar has run through today pretty much unchanged. The NZD is at 85.5 USc, is at 90.8 AUc and the TWI is at 79.7.  All that could change in a hurry however depending on what Fonterra are deciding right now on the 2014/15 milk payout. If it comes in low where some analysts fear, the currency should drop. But if those fears are not realised, a strong rise is possible. Stay tuned.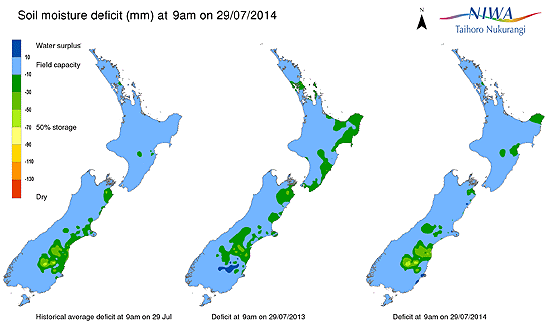 You can now see an animation of this chart. Click on it, or click here.
THE RESURRECTION OF RALPH WATERS' TRAIN SMASH VICTIM 
By Gareth Vaughan
MetroGlass will list on the sharemarket tomorrow as a new chapter in the eventful life of the glass manufacturer begins.
Founded by Andrew Smith, John Bedogni and Cameron Gregory in 1987, the Auckland based company was bought by Australian private equity firm Catalyst Investment Managers in 2006 for $366.2 million. The price paid topped an offer from rival bidder Fletcher Building by about $100 million.
Enter Fletcher CEO Ralph Waters. Just before stepping down as CEO in 2006, Waters said we were living days of private equity "irrational exuberance."
"It's going to end in some train smashes for some of them ... a highly geared balance sheet doesn't leave you much room to move," Waters said at the time.
He wasn't wrong.
In 2012 MetroGlass - with bank borrowings of $288.7 million - was taken over by its lenders, and another Aussie private equity fund, Crescent Capital Partners. This deal valued the business at just $181.5 million.  
The Cataylst banking syndicate included underwriter BOS International, Sumitomo Mitsui Banking Corporation, ANZ, ASB's parent Commonwealth Bank of Australia, WestLB and Oversea-Chinese Banking Corporation. Most sold out at around 60 cents in the dollar with hedge funds among the buyers.
In 2011 chairman Kim Ellis described the new owners as "fresh air," with the pipeline for residential and commercial building finally improving.
Now about 77.7% of MetroGlass' shares are being sold (by Crescent funds and other investors including senior management) in an IPO for $1.70 each, valuing the company at $314.5 million. MetroGlass says it'll have net debt of just $50 million after the sharemarket float, with this drawn down from new, three year $75 million facilities with ANZ.
Here's hoping the shareholders buying in have a better experience than Cataylst and its investors had.