A review of things you need to know before you go home on Monday; HSBC ends mortgage specials, service sector expands faster, farm and lifestyle block sales, no inflation yet, swap rates fall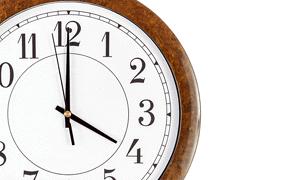 Here are the key things you need to know before you leave work today.
TODAY'S MORTGAGE RATE CHANGES
The only change today was from HSBC who withdrew their 'special' 5.85% rates for one, two and three years, and replaced them with standard 'Premier' rates of 5.95%, 6.55% and 6.79% respectively.
TODAY'S DEPOSIT RATE CHANGES
No rate changes again today.
SERVICE SECTOR EXPANDING STRONGLY
The services sector showed an upswing in expansion during July, according to the BNZ - BusinessNZ Performance of Services Index. The PSI for July was 58.4. This was up 3.2 points from June, with the PSI averaging 56.5 points so far for 2014. Actually, this is impressive given two thirds of our economy is in Services.
BETTER JULY FARM SALES
The 132 farms sold in July was +9% higher than the 121 sold in the same month a year earlier. Prices per hectare were +29% higher. Interestingly it was not dairy that was driving it. There were only six dairy farms sold in July and prices per hectare were only up +5%.
LIFESTYLE BOCK SALES A MIXED BAG
Sales of lifestyle properties take a dip but prices stay firm, the REINZ says.
BNZ THIRD QUARTER CASH EARNINGS RISE
National Australia Bank says June quarter cash earnings at its New Zealand subsidiary BNZ rose, thanks to loan growth and cheaper funding costs. BNZ's expenses were well managed, NAB says, and bad and doubtful debt charges stable. The NAB group reported a 7% rise in unaudited June quarter cash earnings to A$1.6 billion.
NO INFLATION YET
ANZ has a monthly unofficial CPI tracker. Prices in that rose 0.2% in July, with rises recorded in four groups and prices unchanged in the remaining four. Price signals they report were benign, with few signs of a generalised lift in pricing pressure developing despite a positive output gap across the economy. "We continue to expect the pause in the tightening cycle to extend into 2015," says ANZ.
$100 MILLION FOR URBAN CYCLEWAYS
Big Gerry Brownlee has allocated $100 million in new funding over the next four years to accelerate cycleways in urban centres. A serious commitment from a non-cyclist.
ANOTHER REASON TO VISIT A BANK BRANCH REMOVED
ANZ Internet Banking and ANZ goMoney customers are now able to set their card PIN numbers for personal Visa Debit, EFTPOS and credit cards online, rather than having to go into a branch.
WHOLESALE RATES
Swap rates fell -3 to -5 bps following the sharp falls on Wall Street on Friday. But the 90 day bank bill rate did not follow and is unchanged at 3.69%.
OUR CURRENCY
Check our real-time charts here. The NZ dollar is little changes from Friday at 84.8 USc, is at 91 AUc and the TWI is at 79.5.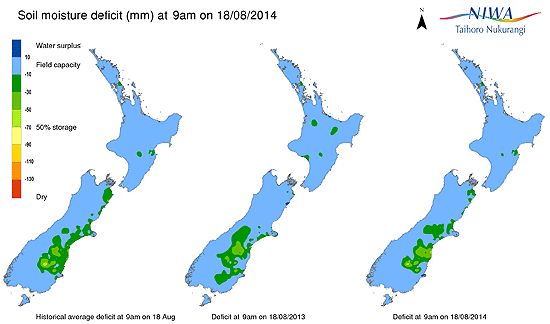 You can now see an animation of this chart. Click on it, or click here.