A review of things you need to know before you go home on Tuesday; the best public service, Ralph replaces Ralph, IAG getting its reward, inflation under control, surplus safe, NZD falls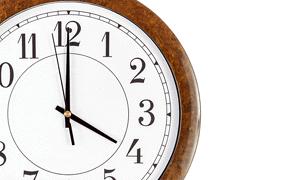 Here are the key things you need to know before you leave work today.
TODAY'S MORTGAGE RATE CHANGES
No rate changes again today - despite the recent falls in wholesale swap rates. The environment is open for some mortgage rate roll-backs.
TODAY'S DEPOSIT RATE CHANGES
No rate changes again today.
THEY ASKED THEMSELVES AND THEY SAID THEY WERE GREAT
The State Services Commission has asked 13,395 public servants about the public service's integrity and ethics. This survey gave themselves a world-beating result.
BOND PROGRAM UNCHANGED
A note in today's Pre Election Fiscal Update confirms that the domestic bond program by the NZDMO is unchanged from that previously advised. No more nor less will be borrowed. That has always been a gross borrowing program (issuance) of NZ$29 bln in the four years to 2017/18.
STICKING WITH A RALPH
Kiwi Ralph Norris, ex CBA boss, is to be Fletcher Building's new chairman, taking over from Aussie Ralph Waters. Norris has been a director of the company for some time.
CHARGING A PREMIUM
The dominant general insurer in New Zealand - IAG - is successfully parlaying that position into higher profits. The NZ arm of the IAG empire is reporting their "insurance results" up by 56% over the past year. Underlying margins swelled by 370 bps. They now net almost 15% of their NZ$1.85 bln gross premiums written. That's almost bank-like. In fact, expect more to come. IAG has about the same market share in the house-contents-vehicle insurance markets in New Zealand as a combined ANZ-ASB-Kiwibank in the mortgage market. IAG have the NZ retail general insurance market in a head-lock. Still, our Commerce Commission had no problem with that sort of dominance. 
PRODUCER PRICES FALL
Both producer
input and output prices fell
between the March and June quarters, down by 1.0% and 0.5% respectively. The movements were dominated by falling dairy prices, while lower electricity prices also contributed to the drop in input prices. The numbers hint at an absence of significant inflationary pressures in the near term. But there are some details than you might find different to your assumptions,
here
. (For example, the heat has gone out of accountant's fee increases, but lawyers are still charging way above the rate of inflation. Lawyers are still a law unto themselves; even the law of supply and demand doesn't seem to apply to them.)
FARM EXPENSE GROWTH TAME, EXCEPT FOR DAIRY
Most farmers seem to be getting the benefits of a strong exchange rate on their input costs - except for dairy farmers who are seeing quite sharp rises in costs, mainly for grazing, feed and electricity, as well as financing interest paid.
STILL A SURPLUS
The Treasury continues to forecast a wafer-thin fiscal surplus for the 2015 fiscal year, with the government expected to run an operating surplus before gains and losses of $300 mln. This small surplus remains despite downward revisions to forecast tax revenue growth since the Budget Update. In the outer years of The Treasury's forecast period, surpluses are expected to continue building, owing to both ongoing spending restraint and rising taxation revenue. (H/T BP)
LOW INFLATION EXPECTATIONS
Today's RBNZ survey confirmed the PPI data - inflation expectations are low. The RBNZ survey suggests that in two year inflation is expected to be just 2.23%. In the previous survey the expectation was 2.36%. These results are interesting, but also confirm that people have been over-estimating future inflation. (Households are expecting 3.0%.)
WHOLESALE RATES
Swap rates only managed to claw back a miserable 1 bp today. But the 90 day bank bill rate did not follow and is unchanged at 3.69%.
OUR CURRENCY
Check our real-time charts here. The NZ dollar took a tumble today following the PPI data release; there are no inflation drivers there. It is now at 84.3 USc, is at 90.3 AUc and the TWI is at 79.4.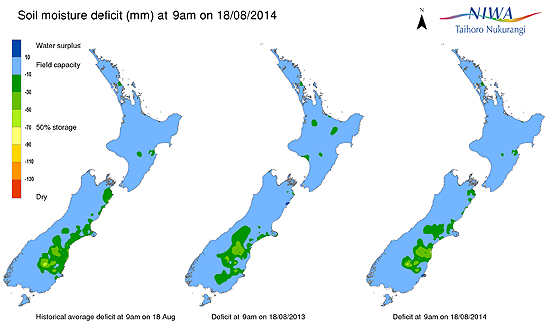 You can now see an animation of this chart. Click on it, or click here.