A review of things you need to know before you go home on Thursday; UDC raises call rate, weaker housing data, quake anniversary, core finding compliance, Pacific Edge's new patent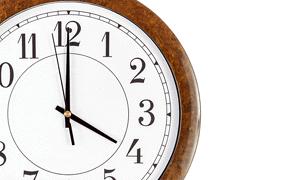 Here are the key things you need to know before you leave work today.
TODAY'S MORTGAGE RATE CHANGES
There were no changes today. But we are expecting some competitive response at some stage to ANZ's market leading 5.75% for one year fixed, from ANZ's rivals.
TODAY'S DEPOSIT RATE CHANGES
UDC changed its call rates today, adding +20 bps to a new rate of 3.45%.
FOUR YEARS AND COUNTING
The largest NZ residential building project ever is the Christchurch quake recovery. It 'celebrated' its fourth anniversary today (after the first Darfield shake). The EQC's Canterbury Home Repair Programme has reached $2 billion in net payments to contractors since the repair of earthquake damage began. And, the program has just completed its 60,000th full-scope repair, leaving just under 10,000 repairs to go. Of course, insurance industry payments are on top of that.
MARKET TURNED?
House prices are easing, certainly the rate of growth is easing. Today we got data from both QV and the country's largest realtor, Harcourts. Both show heat going out of the market in August. The Harcourts data suggests prices are falling in both Auckland and Christchurch. Volumes certainly are falling, and the Barfoot data showed that as well.
HOLDING AT A LOW LEVEL
Today's Aussie retail sales numbers for July showed a pretty tepid rise, about on expectations. The good bit was that this is an improvement from the slump early in 2Q that accompanied the Federal Budget and a capitulation in consumer sentiment.
EASILY COMPLIANT
The banks' overall core funding ratio in July was 84.5%, virtually unchanged from June's 84.6%, according to RBNZ data released today. The regulator requires each bank to have at least a 75% CFR. Details about what goes into this calculation are here.
BIG NEW PRODUCT OPPORTUNITY
Pacific Edge wants you to know that the US Patent Office has registered their patent for the detection of aggressive melanomas. Pacific Edge is a Dunedin headquartered pharma researcher focusing on cancer treatments, especially bladder cancer. Today's patent extends its product specialties.
PAYMARK-EFTPOS NZ DEAL
Paymark and EFTPOS New Zealand have signed a five-year deal that will see Paymark provide outsourced payment processing services to EFTPOS NZ. The details are here.
WHOLESALE RATES
Swap rates bobbed around in a very narrow range today - some unchanged, some up +1 bps, some down -1 bps. The 90 day bank bill rate was unchanged at 3.70%.
OUR CURRENCY
Check our real-time charts here. The NZ dollar made some very minor gains during the day and is now at 83.2 USc, now at 89.0 AUc and the TWI is at 78.7.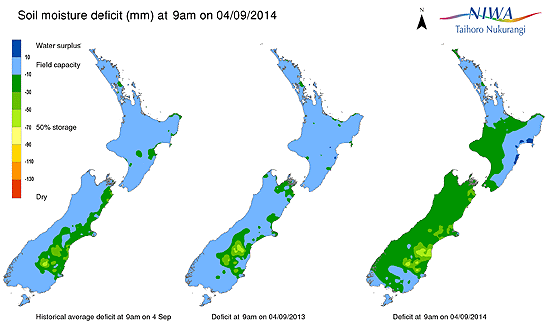 You can now see an animation of this chart. Click on it, or click here.