A review of things you need to know before you go home on Thursday; commodity stress, sharp fall in swap rates, NZD actually rises, Aussies building more houses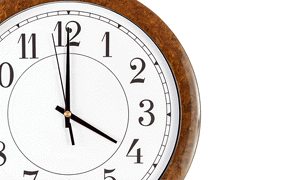 Here are the key things you need to know before you leave work today.
TODAY'S MORTGAGE RATE CHANGES
NZCU Baywide today increased their fixed 6 mths and one year home loan rates to 6.10% and 6.05% respectively, which involved rises of +40 bps and +15 bps. Then they added a new 18 month offer of 6.15%, and reduced their two year fixed rate by -30 bps to 6.20%.
TODAY'S DEPOSIT RATE CHANGES
There were no changes today.
JOB LOSSES
Dunedin-based Donaghys rope and twine factory is to halve its workforce.
JOB CHANGES
Michelle van Gaalen who until recently has been BNZ's director of strategy and business performance (she had the role only 18 months) is leaving to be CEO of upstart Pinnacle Life.
HOUSE BUILDING IN AUSSIE
Across the ditch, the Australian trade balance came in pretty much as expected with a deficit of AU$787 mln. But markets there were surprised by stronger than expected house building consent data which were up +14.5% year-on-year.
WE HAVE GOOD NEWS AND BAD NEWS ...
The ANZ commodity price index held pretty stable in September in NZ dollars. Apart from dairy and horticulture, all other components of this index got a good kick higher from the downward-adjusted exchange rate. The gains by "Meat, Wool & Skins" was most impressive. If cows become surplus to dairy requirements, their hamburger value will be high :-)
GIRD YOURSELF
That ANZ commodity price index will get some more weights around its neck following this morning's globaldairytrade auction. Both ANZ and Westpac came out today lowering their forecasts for the 2014-15 payout. It is now in scary territory, at the same dollar level as it was back in the 2004-06 period. Rabobank said yesterday we could be in for a long period of low prices.
COMPETITIVE ANALYSIS
Trade Me Property has today launched a new property price index, entering the analysis space also occupied by realestate.co.nz. Trade Me's analysis of asking prices in September shows that these marginally declined on a nationwide basis.
WHOLESALE RATES
Swap rates today fell sharply across the whole curve today following the drops in New York and Frankfurt last night. From 2 to ten years the falls were -6 bps, a pretty big move. But the 90 day bank bill rate was unchanged and still at 3.70%.
OUR CURRENCY
Check our real-time charts here. The Kiwi dollar has actually climbed today against the USD in spite of the terrible GDT auction. Maybe markets think they had that fall priced in. The NZD is currently 78.2 USc and 89.1 AUc. The TWI currently sits at 76.0.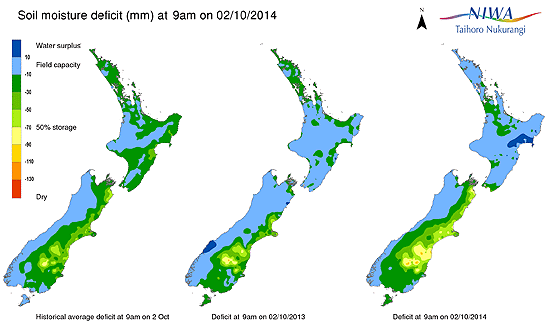 You can now see an animation of this chart. Click on it, or click here.