NZ's biggest home loan lender cuts nearly every fixed rate it offers, matching the market in some terms, going lower in others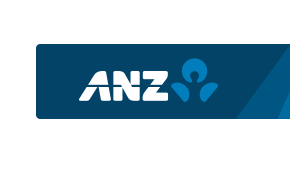 Home loan market behemoth ANZ has claimed the lowest fixed 18 month rate, trumping all its rivals big and small for this term.
Their new 18 month rate is a 'special' pitched at 5.70%.
That is 55 basis points lower than the previous non-special offer of 6.25%.
They have also reduced two other 'special' rate offers. For one year, ANZ has trimmed 10 bps to 5.59%. And for three years they have made a similar cut to 5.99%.
However, their two year 'special' remains unchanged at 5.75%.
ANZ's 'special' offers are available to clients with at least 20% equity, an ANZ transactional account with salary direct credited, and any ANZ credit car or insurance product.
ANZ 'specials are not available with package discount arrangements.
In addition to these 'specials', they have reduced all their standard home loan rates.
The new standard card is:
6 months becomes 5.80%, down 15 bps
1 year becomes 6.09%, down 6 bps
18 months becomes 6.15%, down 10 bps
2 years becomes 6.19%, down 20 bps
3 years becomes 6.39%, down 10 bps
4 years becomes 6.49%, down 30 bps
5 years becomes 6.59%, down 40 bps.
Low equity premiums may apply in addition to these standard rates.
All changes announced today are effective from Tuesday, November 25, 2014.
See all banks' carded, or advertised, home loan rates here.
The current non-rate incentive offers are here.
This is how the updated mortgage rates will compare as at 8:00 am Tuesday, November 25, 2014:
| | | | | | | |
| --- | --- | --- | --- | --- | --- | --- |
| below 80% LVR | 1 yr | 18 mths | 2 yrs | 3 yrs | 4 yrs | 5 yrs |
|   |   |   |   |   |   |   |
| | 5.59% | 5.70% | 5.75% | 5.99% | 6.49% | 6.59% |
| | 5.70% | 6.09% | 5.75% | 5.99% | 5.99% | 6.49% |
| | 5.69% | 6.09% | 5.75% | 5.85% | 6.49% | 6.59% |
| | 5.69% |   | 5.75% | 5.89% | 6.59% | 6.69% |
| | 6.09% | 5.75% | 6.39% | 5.99% | 6.79% | 6.49% |
|   |   |   |   |   |   |   |
| Co-op Bank | 5.70% | 5.75% | 5.75% | 6.09% | 6.40% | 6.49% |
| | 5.39% |   | 5.75% | 5.99% | 6.79% | 6.99% |
| SBS Bank | 5.59% | 5.74% | 5.49% | 5.69% |   | 6.19% |
| | 5.70% | 5.90% | 5.70% | 6.20% | 6.65% | 6.85% |
--------------------------------------------------------------
Mortgage choices involve making a significant financial decision so it often pays to get professional advice. A Roost mortgage broker can be contacted by following this link »
--------------------------------------------------------------