As wholesale rates fall, banks keep reducing their term deposit offers. Some opportunities are briefly open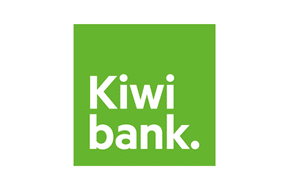 This morning, Kiwibank has trimmed all its term deposit rates for terms of two years and longer.
Yesterday, ASB did the same for terms longer than one year.
This week's moves follow on from similar downward changes by ANZ last week.
Term deposit investors are facing a sinking market.
This is a market driven by lower wholesale rates.
And those are driven by lower international benchmark rates.
We are currently in a transition period where some banks have reduced their offers and others are yet to. That gives a small window in which to lock in some higher, longer term rates before they too disappear.
For example, both Co-operative Bank and SBS bank are still offering 4.70% for 18 months, closely followed by RaboDirect at 4.65% - and these rates are above the 4.50% level where the main banks are settling.
For two years, 4.85% is still available from the same two second-tier banks, a nice premium above the 4.60% from almost all main banks.
For three years, Heartland Bank's 5.15% stands out being 45 bps above the main banks.
And for five years, Heartland Bank's 5.70% offers a 70 bps advantage over where main bank rates seem to be settling.
How long these advantages will last is unknowable, but in the short-term at least the pressure will be on all banks to lower their offers.
Use our deposit calculator to figure exactly how much benefit each option is worth; you can assess the value of more or less frequent interest payment terms, and the PIE products, comparing two situations side by side.
All term deposit rates for all institutions for terms less than one year are here, and for terms one-to-five years are here.
This positions the latest offers as follows:
| | | | | | | |
| --- | --- | --- | --- | --- | --- | --- |
| for a $20,000 deposit | 6 mths | 1 yr | 18 mths | 2 yrs | 3 yrs | 5 yrs |
|   |   |   |   |   |   |   |
| | 4.10% | 4.40% | 4.50% | 4.60% | 4.70% | 5.00% |
| | 4.15% | 4.40% | 4.50% | 4.60% | 4.70% | 5.00% |
| | 4.10% | 4.50% | 4.55% | 4.60% | 4.75% | 5.05% |
| Kiwibank | 4.50% | 4.60% |   | 4.60% | 4.75% | 5.05% |
| | 4.10% | 4.50% | 4.60% | 4.70% | 5.00% | 5.30% |
|   |   |   |   |   |   |   |
| Co-op Bank | 4.20% | 4.30% | 4.70% | 4.85% | 5.00% |   |
| | 4.40% | 4.50% | 4.65% | 4.75% | 5.15% | 5.70% |
| HSBC Premier | 4.00% | 4.20% | 4.40% | 4.50% | 4.70% | 5.10% |
| | 4.35% | 4.55% | 4.65% | 4.80% | 5.00% | 5.45% |
| SBS Bank | 4.35% | 4.60% | 4.70% | 4.85% | 5.10% |   |
| | 4.00% | 4.40% | 4.50% | 4.65% | 5.00% | 5.30% |