A review of things you need to know before you go home on Thursday; a day of lower everything - less milk, bigger trade deficit, cheaper debt, lower interest rates, a lower currency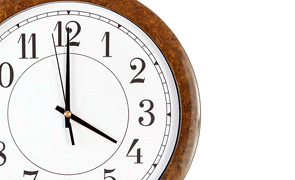 Here are the key things you need to know before you leave work today.
TODAY'S MORTGAGE RATE CHANGES
There were no changes today. But if the market's reactions hold, there will be ... soon.
TODAY'S DEPOSIT RATE CHANGES
Fisher&Paykel Finance cut rates across the board today before the RBNZ announcement from -10 to -45 bps. But with lower sharply wholesale rates arriving later in the day, it is clear they won't be the last. More cuts are coming.
LOWER MILK VOLUMES
In keeping with the 'down' theme today, Fonterra announced that current milk season volumes will be lower than originally forecast due to farmer's management responses to the dry weather. They are now expecting a 3.4% fall in volumes over last season
TRADE DEFICIT SURPRISES
Today's data on the December trade deficit was nowhere near as 'bad' as many were expecting. It came in as a deficit of $159 mln on two trends - lower dairy volumes exported and higher imports. But the surprising bit was how well meat, seafood and log exports have grown. It was also surprising to see imports rise in spite of the lower costs of oil. There has been a strong rise in capital goods and there was a $215 mln 'aircraft' import.
ONLINE RETAIL STRONGER
The strength in our online spending continued in December, with total online retail spending up 12% on December 2013. Online spending at domestic merchants was up 7% and online spending at overseas sites was up 19%. Spending in several categories was up by more than 20% on December 2013 levels, with food and entertainment goods performing strongly.
GOODBYE P.I.
Westpac said today it had sold its banking operations in Samoa, Cook Islands, Solomon Islands, Vanuatu and Tonga. It is selling them to the Papua New Guinea bank, the Bank of South Pacific. This is a fast way to rid yourself of an AML / remittance business compliance issue.
LAPPING UP NZD DEBT
The World Bank has launched a new NZ$ 800 mln 3.75% February 2020 Kauri fixed rate global bond. This deal represents the largest ever primary offering in the Kauri market and comes on top of a NZ$ 800 mln increase to the 4.625% February 2019 fixed-rate global bonds last year. Today's bonds were distributed to a broad range of institutional investors in New Zealand 74%, Japan 11%, Americas 5%, Europe & Middle East 4%, Asia 3%, and Australia 3%, with over 20 orders from central banks and other official institutions, commercial banks, fund managers and pension/insurance companies. ANZ and Westpac organised today's issue.
WHOLESALE RATES SLUMP
The local swap rates fell dramatically today, falling more than -10 bps across the curve and the curve went completely flat. One year swaps are 3.58% and ten year swaps are 3.61%. That's an impression of a pancake. Five year swap rates were last at this level in June 2013; ten year swap rates were last at this level in October 2012. The 90 day bank bill rate is down too, now at 3.65%. Government bond yields are even lower at about 3.25%.
NZ DOLLAR DROPS
Check our real-time charts here. The NZ dollar is down sharply on the RBNZ announcement. It is now at 73.4 USc which is a fall of more than 1c and its lowest level against the greenback since March 2011, at 92.9 AUc, and the TWI is now at 76.4.
You can now see an animation of this chart. Click on it, or click here.