A review of things you need to know before you go home on Friday; initial rate changes start, building consent levels disappoint, tourists flood in, as do migrants, swap rate falls pause, NZD falls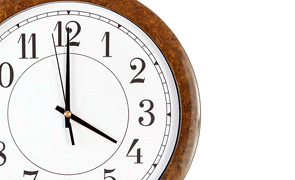 Here are the key things you need to know before you leave work today.
TODAY'S MORTGAGE RATE CHANGES
There was a change today from ASB who added a 5.99% five year 'special'. That matches what Westpac already offers. Both Kiwibank and SBS Bank offer even lower five year rates. (Sovereign also is offering the 5.99% rate.)
TODAY'S DEPOSIT RATE CHANGES
UDC cut rates today for terms 18 months and longer, most lower by about -20 bps. But for the one year term they raised their offer by +5 bps to 4.55% (or 4.65 for deposits of $100,000 or more).
FIXED vs FLOATING
Interestingly, in December we seemed to have stopped rushing for a fixed mortgage. As at December, 72.4% of all mortgages were on a fixed rate, the same level as for November. (Back in 2008 the level of fixed mortgages was as high as 83%.)
PEAK CONSENTS?
Despite a selective and somewhat misleading press release from Nick Smith, December building consent data out today showed that for 2014 the buildup seems to be losing momentum. That is especially true for Auckland who actually need consent levels at nearly double existing rates just to supply present demand (let alone for the previous years of undersupply). The data for the Waikato was also worryingly tame.
CHANGING FLOW
Migration data for December out today showed a level topping 50,000 for the year for the first time. A few years ago we were reporting "a planeload a day" of Kiwis leaving permanently for Australia. In 2013 we were talking about "a planeload a week". Things have changed dramatically. In December 2014 a net 170 people migrated to New Zealand rather than from it - almost "a planeload a month" arriving.
A POPULAR SPOT
December is the peak of the international visitor flows as well. For the first time ever, we welcomed more than 402,500 international arrivals at out ports and airports in December, the first time the 400,000 level has ever been reached. That is part of more than 2.8 mln arrivals over the whole of 2014, also a record.
A SLIGHT RESPITE
Affordability improved slightly for first home buyers in Auckland and Christchurch last month, but worsened in Wellington according to the Roost Home Buyer Affordability Report.
WHOLESALE RATES HOLD LOWER
After falling sharply yesterday, wholesale swap rates held those lower levels today. However the 90 day bank bill rate popped back up a couple of basis points and is now at 3.67%.
NZ DOLLAR DROPS
Check our real-time charts here. The NZ dollar was down sharply overnight but has clawed back a small amount during today. It is now at 72.9 USc, at 93.7 AUc which is based on more Aussie dollar weakness, and the TWI is now at 76.1.
You can now see an animation of this chart. Click on it, or click here.